Livet er så afslappende som kan være i denne søde og smagfuldt indrettede beachside villa på hvide sand og turkise vand. Nyrenoveret og placeret på uberørt, afsondret Taylor Bay strand. Tilbring dagen flyder i lavvandede farvande eller opdage søstjerner. Slap af på anklagebænken med en drink i hånden ser solnedgangen. Uanset om du er til stjernekiggeri, fange op på en ny bog, eller hænge ud med venner, vil denne lille villa være en tiltrængt fredelige forandringer i landskabet. Velkommen.
En stille samfund af huse langs stranden.
The location is quaint and peaceful Taylor bay , prvo. It is a 15 minute drive from the airport . The grocery stores also in close proximity . Car rental is a must when staying outside of Grace Bay area. Stone's throw home is two floors , with one bedroom, one bathroom, kitchen/dining area and screened in porch on the top floor . Bottom floor has one bedroom one bath small kitchen, couch with TV area and screened in porch . The house is great for two couples to share. And it's very private and quiet . The house is literally on Taylor be in which the baby does not get much deeper than your waist even with tide coming in . It's Great too lazy float and enjoy the beach and peace, the water is crystal clear and aqua at the same time. We also left two floats behind , enjoyed floating most days and relaxation and the peace and quiet . The home is well-equipped with most of what you need some log/bug spray etc. I suggest to bring your own as sunblock is a must and expensive here . Any questions you may have the owner is very prompt responding, free Wi-Fi is a plus also . The property manager Rhonda is very friendly and also available to assist you and your needs. The beds are amazingly comfortable ! There is a kayak on premises and a washer and dryer so many great things . We would definitely stay again . I would definitely recommend grabbing a big bag of ice at the store and lots of water . As far as food at the grocery stores very expensive just a heads up a six pack of beer is $20 . You might enjoy the local rum. Must do this Thursday fish fry also the conch shack and mango reef was a delicious dinner don't forget to check out Bight reef easy to snorkel . Provo is and amazing island to explore beautiful place, friendly locals, We are definitely saving to go back that was a great 40th birthday week . Also the airport was very easy and we rented a car from Grace Bay rentals which was right next to the airport . We got a character car which I'll definitely say was a character . But you could not beat the price at Grace Bay rentals they are very friendly and helpful also . If you think you're taking a cab you're going to spend a lot of money . Gets a little taking time to adjust to the other side of the road, also the blinkers on the wipers are on the opposite side of ours . Felt a little nervous at first but by the second day we had it down . I would highly recommend Stone throw and Taylor bay ,beautiful place !
Krista
2016-08-03T00:00:00Z
Perfect location, amazing view in a quiet and safe neighborhood. Private dock to spend the evenings on just looking at the sunset and a nice secluded beach in walking distance. It's truly a paradise!
Rikard
2016-10-11T00:00:00Z
Awesome house built perfectly for two couples or a family of 4 with two older kids. Right on the water with an amazing dock to relax on and a beach steps from the dock. The water is deep right at the dock so you can swim. Never had to use the AC as the breeze and fans were enough. Upstairs kitchen is fully functional. The one downstairs is more of what you would find in a hotel. Note that the two floors are only connected by the outside staircase. Very secluded and next to some very expensive homes. The street has its own security patrolling. You will definitely need a car in this location but you get to explore way more of the island with a car. Do note that most people keep their brights/high beams on at night so it can be challenging driving at times. The next bay within walking distance has jet skis and paddle boards for rent, but you also have a great ocean kayak at the house. We used the grill too and it is propane so very easy to use.
Erik
2017-01-05T00:00:00Z
Wow what a location. We my wife, my 7 year old, and I) stayed at Stones Throw for a week and I was worried about not having a pool, but Taylor Bay is a giant pool. With deep and shallow parts, perfect for any age children. We went to some beaches but soon figured out that we had a perfect one right where we were. You even get a great sunset view. Out in front it's deeper so you have 10ft until you reach the shallow parts (really shallow, you can literally walk across the middle of the bay and we often did). I would recommend water shoes because getting in and out where the rocks are can be painful. Don't feel like swimming, take the kayak over and beach it. We used the kayak often and it was a nice kayak. The house was nice. Sunroom was awesome and the sound system was a great touch. Our 7 year old ended up staying in the room with us up stairs because the second bedroom was an outside entrance. We didn't feel the comfortable having him stay down there alone, but he did make it his little hang out place when he needed to get out of the sun. Older kids or another couple would be much better here. I brought my fly rod and caught two Barracuda, but struck out on Bonefish. It's a great location to wade and look for fish. It also wasn't busy at all, if felt like we were the only people in the bay sometimes. Rent a car, it's a must. If you like horses Provo Ponies was a great excursion... ridding horses in the ocean was awesome and our 7 year old had no issue.
Chris
2017-04-09T00:00:00Z
The house is charming. Very comfortable and has great views. The enclosed, screened in porch is extremely pleasant. Beds are comfortable and the house is well kept up. Can dive into the water right from the dock. BBQ was great and also the kayak. A real find! Should note that the house is organized as two separate units, each with its own kitchen and bathroom, and the only way to get from one unit to the other is via an outside staircase. We are a family with two teenage girls and the separation suited us well.
Ran
2016-12-31T00:00:00Z
Endroit magnifique, calme, et la maison est très confortable. La vue sur la mer est incroyable. On aurait aimé rester plus longtemps..
isabelle
2017-03-12T00:00:00Z
Tipo de Acomodação
Casa/apto inteiro
---
Tipo de Imóvel
Casa
---
Acomoda
4
---
Quartos
Providenciales, Caicos Islands, Ilhas Turks e Caicos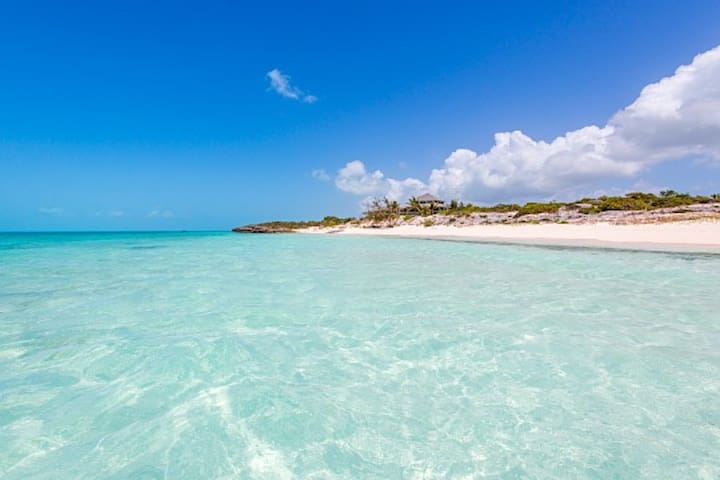 1 quarto e 1 casa de banho - 2 pessoas máximo. Também está localizado em uma localização perfeita (Northwest Point) para kitesurf.
É uma casa longe de casa. Você vai adorar o meu lugar por causa do aconchego. Meu lugar é bom para casais, aventureiros solo, e viajante de negócios.
Minha casa está localizada no assentamento de Blue Hills. Blue Hills é um assentamento na costa noroeste de Providenciales. A área é predominantemente residencial, embora operações comerciais e industriais de pequena escala estão na área. Vários restaurantes locais estão localizados ao longo da costa. Restaurantes locais nas proximidades (5 minutos): Da Conch Shack Kalookies Froggies On três rainhas Férias nas proximidades (5 min de carro): Froggies: passeios de quadriciclo Estação de Gás de Petróleo: Scooters Sob Da árvore: Caiaque O bairro é tranquilo e longe das ruas movimentadas. Se você pretende ir para uma caminhada, ter em mente o latido de membros da comunidade cães de estimação. Eles não são agressivos, mas eles desfrutar de latir para rodas e estranhos. Se você está procurando uma localização a uma curta distância de Grace Bay (área turística), eu não recomendo esta casa para você. Grace Bay está a 20 minutos de carro do meu local. Esta casa não está localizado na praia. Se você está procurando um lugar seguro, barato e confortável para viver e prefere gastar seu dinheiro em atividades, então você deve reservar agora.
My experience here was FANTASTIC!! I was impressed with the cleanliness of the place, the color decor was beautiful Latanya was awesome to deal with, answered questions in a timely manner and to top it off the place was well stock. It had such a homely vibe my bf and i did not want to leave. Keep up the good work dear and i invite anyone to stay here.
Indira
2016-09-21T00:00:00Z
This place is absolutely beautiful. I was looking for some where that I could live as a local and stay away from the tourist area. The neighborhood is really cute and gives off the Caribbean vibe so it was perfect for what I needed.. the place is clean, everything smelled nice and it looked just like the picture. Latonya was fantastic and made me feel comfortable every step of the way. She offered suggestions and the place had everything I needed and more. If I had a questions, she was always there. Thank u for everything and hopefully I get to visit soon!
Iris
2016-12-05T00:00:00Z
This was a lovely place to lay out heads! It's a little out of the way, but the island is small and you can get anywhere in 30 minutes. She had on hand everything I forgot and gave lots of wonderful advice for things to do during our stay. Everything was clean and cool and had lovely decorations. We didn't want to leave :)
Ruth
2016-10-15T00:00:00Z
It was a very nice place. homely environment . We felt like its our sweet home.
Soni
2016-08-28T00:00:00Z
Latanya's home was welcoming, cozy, and met all of my vacation needs. She literally had everything I might have needed and forgot. It was an affordable stay in a safe neighborhood. She was always available and even sent her brother over to help me. She goes above and beyond to make your stay a great experience. Only drawback was the distance. It's a ways from the beaches and you really aren't able to walk. I didn't rent a car because I didn't want to create any issues for myself with their different driving rules (they Drive on the left). But when I landed Turks and Caicos Presidential Taxi and Tours was amazing. Affordable transportation to and from my desired locations, and a timely response to my requests. If you don't plan on renting a vehicle, I would highly recommend (URL HIDDEN)
Alexia
2017-01-11T00:00:00Z
This had to be the greatest experience i have had with airbnb and all was really due to Latanya, she is simply awesone! I am so glad that i was abke to stay at her place, which was really beautiful and comfortable but counting on Latanya's constant support was a big plus. She was very informative and even spent some time with me by kindly inviting me to a private boat trip as her guest. BIG KUDOS FOR YOU AS A HOST!!! Thank you also for offering me your friendship and do look forward to see you in my home country.
Orlando
2016-12-12T00:00:00Z
Great place! Very cute and roomy. Not everything was about 10-25 mins away. The decor was cute and the area was safe. We were able to go out party and come back to quiet! Loved it !
Ann
2017-01-22T00:00:00Z
Latanya's house was exactly as described by other reviews, nicely decorated with everything available to use including soaps, shampoos, even some useful leftovers in the fridge! However, one thing was not emphasised enough in the reviews we read prior to our booking - Latanya's house is miles from anywhere! We did not bring our driver's licenses, and taxis were $35 or more, per journey, to get anywhere. On our first day when we text Latanya how to get to our chosen location, and said we would be walking there (not realising the distance), she sent her very lovely cousin to drive us. He also picked us up in the evening, giving us a tour of various areas on the way back. There is no garden to relax in, so every morning we had to pack absolutely everything we needed for the day and evening, then walk for half an hour to the nearest main road. We then either hitched, or jumped in an (apparently sometimes dangerous) form of local transport - a jittney. After a long day and evening, we felt able to justify the extortionate taxi fare home! Of course if you do rent a car, or money is no object, then Latanya's place is perfect!
Sarah
2017-03-12T00:00:00Z
Tipo de Acomodação
Casa/apto inteiro
---
Tipo de Imóvel
Casa
---
Acomoda
2
---
Quartos
Caicos Islands, Caicos Islands, Ilhas Turks e Caicos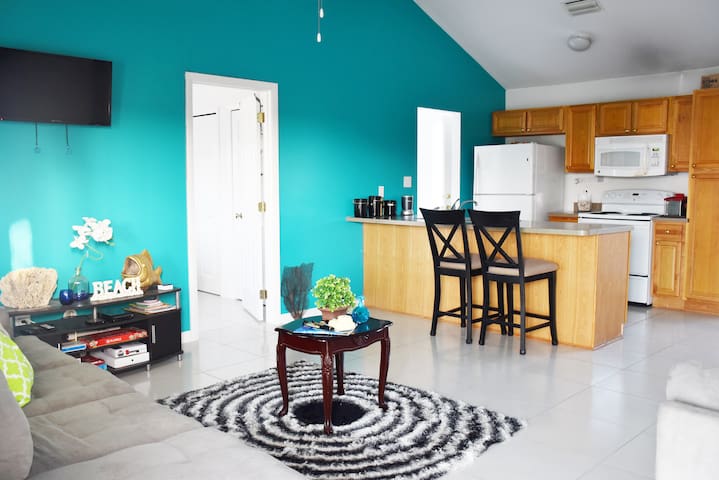 Fuja da agitação da Grace Bay e resorts lotados e desfrutar da paz e tranquilidade de uma área residencial tradicional em Providenciales.
Quarto principal com casa de banheira privada e chuveiro com vista para Chalk Sound, closet com WC e Vanity Segundo quarto com den, banho com chuveiro, WC e vaidade Sala de estar com espaçosa área de TV central, estudo e alcova. Cozinha com área de estar e de jantar ao ar livre deck / entretenimento toucador Lavandaria com máquinas de lavar e secar roupa Doca e Sun Deck com acesso à escada para Chalk Sound
A casa fica na beira da Chalk Sound com espectaculares vistas panorâmicas sobre o som. As praias de Sapodilla Bay e Taylor Bay estão por perto e oferecer uma alternativa mais calma para Grace Bay. Sapodilla Bay está a poucos minutos a pé. Las Brisa uma ilha favorito Bar e Restaurante é também um cinco minutos a pé sempre que você precisa para quebrar a paz de seu refúgio Chalk Sound.
The host canceled this reservation 84 days before arrival. This is an automated posting.
chris
2016-10-02T00:00:00Z
We loved staying at Owls Nest! Tamara was a gracious, communicative, helpful host. The location on Chalk Sound was fabulous because the location is stunning and quiet, plus it's essentially across the street from the incomparable Sapodilla beach and just down the road from Taylor Bay and beach. Both of those beaches were better for swimming ,playing and snorkeling during our time in Provo and so scenic. There was always a nice breeze coming off Chalk Sound and the breeze coupled with the ceiling fans were adequate and comfortable at night. The house is a comfortable chic family home. We loved this area because it was slightly secluded but with a restaurant nearby if wanted. We also drove to other parts of the island quickly and easily. The house is large enough to be comfortable for a big family and is nicely outfitted and appointed. The views out the master bathroom shower are unbelievable and gorgeous.If you take a good look at the photos, the house is represented accurately. The dining area under the deck was perfect, close to the kitchen and shaded during the day, as is the lounge area and it's romantic at night whilst candle lit. The dock is the longest one in the area, with a ladder into the sound. We did snorkel in the sound once but found it to be very shallow. There is a kayak for use, which is better. Overall, we found TCI to be beautiful and friendly with some of the most beautiful water and beaches in the world. There were a couple of broken items in the house, but Tamara quickly addressed them. At night there are lights across the sound that illuminate the area but none of us found that to be a problem for sleep. Highly recommended if you want to stay away from the larger crowds at Grace Bay( which still isn't very crowded) and to have a lovely vacation.
Elizabeth
2017-04-01T00:00:00Z
Tipo de Acomodação
Casa/apto inteiro
---
Tipo de Imóvel
Casa
---
Acomoda
6
---
Quartos
Providenciales and West Caicos, Caicos Islands, Ilhas Turks e Caicos
This studio has a King bed, pull out sofa and a full kitchen. Kitchen includes oven/range with glass cooktop,microwave and toaster. Basic cook ware, coffee maker also included. Look out at the Amazing water veiws or watch tv on the 50" flat screen smart tv with Roku built in so you can watch any channel around the world that live streams! The news station in your local home town or the news right her in Provo!
Enjoy taking out the paddle boards on the canal directly in front of the home,relax on the hammock, and soak up the sunshine at this beautiful, well maintained vacation home. With over 200' of water frontage and safe family friendly location you can not go wrong! This studio has a King bed, pull out sofa and a full kitchen. Kitchen includes oven/range with glass cooktop,microwave and toaster. Basic cook ware, coffee maker also included. Look out at the Amazing water veiws or watch tv on the 50" flat screen smart tv with Roku built in so you can watch any channel around the world that live streams! The news station in your local home town or the news right her in Provo! Take advantage of including our hybrid car that seats 5 ( 2 convertible car seats are also optional) or renting a jet ski for a guaranteed add on cost cheaper than anywhere else on the island! We highly recommend renting a car to enjoy the most Providenciales has to offer. This villa is just minutes from the #1 beach in the world, Grace Bay, where the veiws are amazing and also has great snorkeling!! Also close to shopping and dining. With electricity being very expensive on island, other villa owners are charging guest per kw on ac usage. We don't think guest should recive surprise bills AFTER thier stay which is why our price includes all the ac you want at a competitive nightly rate. There is a blow up queen size mattress should additional bed be needed. *please note AIRBNB pricing doesn't include government tax of 12.5%*
Tipo de Acomodação
Casa/apto inteiro
---
Tipo de Imóvel
Casa
---
Acomoda
4
---
Quartos
Cooper Jack Bay Settlement, Caicos Islands, Ilhas Turks e Caicos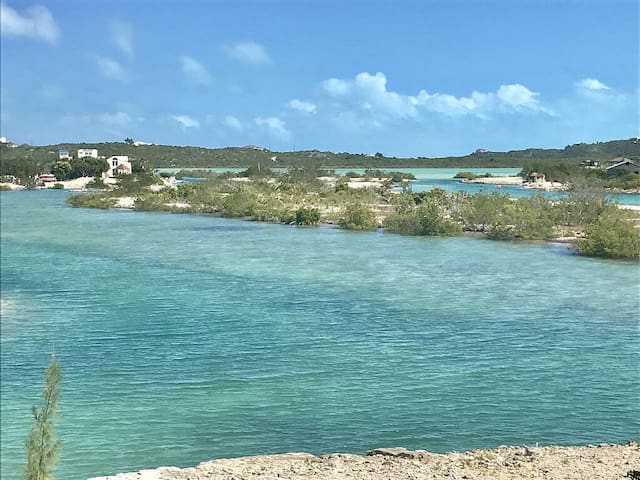 This private waterfront villa is in an acre of tropical gardens with a small private beach and spectacular views of the turquoise water of Chalk Sound from every room. Walk to the water's edge in complete privacy , swim, snorkel, kayak or just relax!
This private waterfront villa with private beach rests in an acre of tropical gardens and enjoys panoramic views of the unbelievable turquoise water of Chalk Sound. Snorkel in the Sound, Kayak across to the islets or just relax on the patio enjoying unobstructed views of iridescent turquoise waters and azure skies. The home features an open living room and open kitchen. It has vaulted ceiling and ceiling fans. The dining room area has a kitchen table that sits 6 and a raised eating bar with space for 2. The kitchen has all major appliances as well as all kitchen necessities. The two rooms have queen size beds and independently controlled air conditioners and ceiling fans. There is a television(no cable) and DVD player with a selection of DVDs and a Roku streaming media player with apps for Netflix, Hulu, HBO, etc. There is also free wireless internet for web surfing or checking in with the office! There is also a local cell phone, that you can use to reach our on island contacts, book trips, restaurants, etc. Guest Access Guests have private all access to the house and property. Beach chairs, umbrella, coolers and water toys are also at your disposal. There is a selection of board games for your entertainment.
The house and host were great. The location was perfect. The house is in a National Park. Our bed was moderately comfortable and a little noisy if one tossed or turned but slept well regardless partly due to the wonderful quietude. We would stay here again for sure. The TV and DVDs and books provided were enjoyable. Swimming, kayaking, jogging, etc. all right from the house. We swam often right from the backyard into the sound. Awesome beaches nearby. Kitchen is well stocked. It's a wonderful place.
Heather and Bob
2017-02-23T00:00:00Z
Fantastic! Beautiful! Incredible! This place is a jewel and fantasy come true! Beautiful setting, serene, all the conveniences you need for a magical getaway! A place you will want to come back to!
Kris
2017-04-01T00:00:00Z
Ray's Place was all that it says on the sight. Beautiful spot. Easy to get around,clean,comfortable,private well equipped. My only complaint would be that the water next to the house is very beautiful but....the sand on the bottom is not sand but rather mud! :( so its hard to swim in and not touch the bottom without sinking into the muck and not very good for snorkeling. But it is a very beautiful place to kayak. There are many other places to find on the island to swim and snorkel. Would recommend to others and visit it again! :)
Cloe
2017-01-21T00:00:00Z
Our hosts assistant met us right at the airport and helped us every step of the way. From directions to food to general knowledge we were in good hands from the moment we touched down to when we took off.
Fitz
2016-09-07T00:00:00Z
What an incredible place! The Blue Pearl was fantastic in every way. The house, the management host, the location and the view were absolutely priceless. We truly didn't want to leave. Based on prior island experiences of grocery stores only being stocked on the days of shipments, we asked the management company to pre-shop for us. It was a wonderful benefit but not necessary and like most other things on the island, a bit on the expensive side for the concierge charge. It was great, however, not to worry about having to seek out the grocery stores when we first arrived. Word of advice: there are MANY grocery stores on the island, and we discovered that some of the more "local" stores were fine for most things. Both Donnie and Claudius of the management company were gracious, informative, pleasant and quick to respond. The house is wonderful. -And the old or missing hammock that we read about has been replaced with a wonderful hammock that we all used. We were two couples and the amenities were perfect for us. Like others, we brought a lot of our own sunscreen and bug spray-really not necessary as it's clear that everyone does that and they're getting quite the collection of partially used creams and sprays at the house. Only two of us experienced any sand flea bites, and I don't think any of us ever used bug spray. There was a constant gentle breeze throughout our stay. The sunrises are spectacular and the view of the Sound is wonderful. We would all return here in a minute if given the chance. The Blue Pearl lives up to its name!
Kathy
2016-08-17T00:00:00Z
Raymond was a great host. He set everything up prefect. The home and property were beautiful and more than we could have imagined.
SHAWN
2016-05-23T00:00:00Z
It was very easy to communicate with Ray, he always replied my emails with different questions. He made the arrangements for us at the airport so we could get to the house with no issues. His place has a great location, very private, and quite. The beaches near his house (10 mins drive tops!) are great. The house is very comfortable and the views from there to the beach are priceless. I extremely recommend his house to stay with your family, specially if you have little kids.
Francisca
2016-06-12T00:00:00Z
This was an incredible place to stay and Raymond and the local contact were super helpful. I would recommend this to everyone without reservation. The villa was quiet, comfortable and well equipped. The views are just like the pictures! Thanks Raymond for all your help. We love this place!!!
Andrew
2016-06-21T00:00:00Z
Tipo de Acomodação
Casa/apto inteiro
---
Tipo de Imóvel
Casa
---
Acomoda
4
---
Quartos
Chalk Sound, Providenciales, Ilhas Turks e Caicos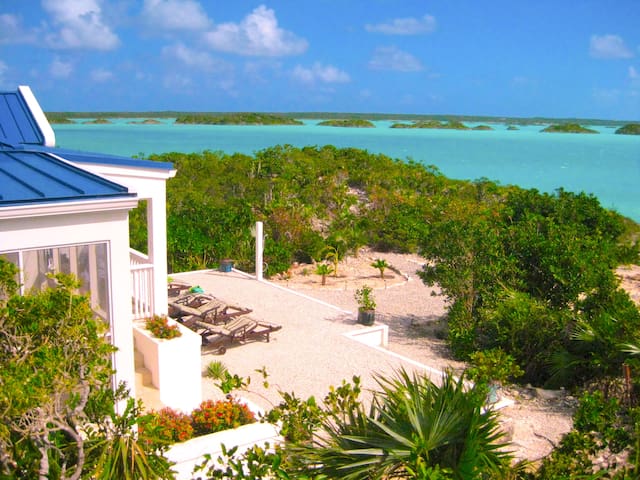 Welcome you to our "Beautiful by Nature" Turks and Caicos Islands! The Cottage is "off the beaten path", away from the "hustle and bustle" of the touristic center, but close to it all. We are in a safe and quiet neighborhood on the south side of the island, and a car is necessary. With the car, you will be able to discover all the island of Provo, some amazing secluded beaches and great local restaurants.
Beautiful home in a quiet neighborhood. Close to everything you need by car. Genevieve has everything you need for a great trip! The home included beach towels, beach chairs, coolers, and a BBQ!! It was like being in a real home away from home. Would def stay again! Thanks for being a great host Genevieve!
Christina
2017-02-20T00:00:00Z
Wow! Genevieve's place is gorgeous! The deck and pool area were our favorite parts of the apartment. The airbnb is secluded and private. Genevieve was so helpful and greeted us upon arrival and departure. Loved our stay here.
Danielle
2017-01-09T00:00:00Z
Tipo de Acomodação
Casa/apto inteiro
---
Tipo de Imóvel
Casa
---
Acomoda
2
---
Quartos
Venetian Road Settlement, Caicos Islands, Ilhas Turks e Caicos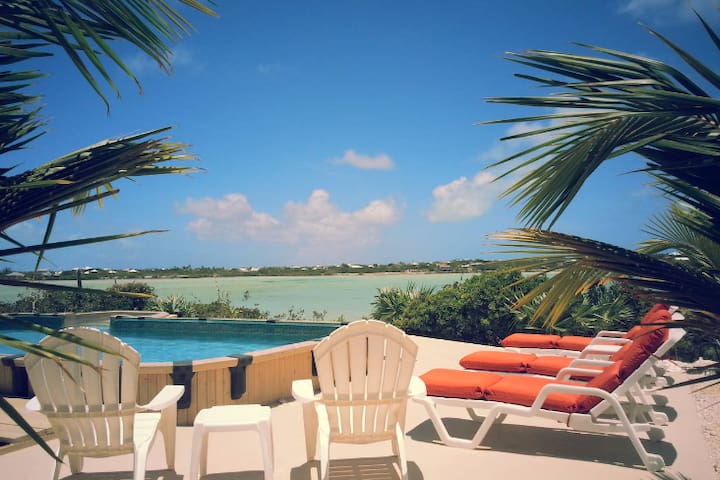 Casa 3 espaços separados de hóspedes com piscina, cozinha totalmente equipada, melhor vista da ilha!
A vista é simplesmente incrível, piscina em seu passo, a uma curta distância de Turtle Cove.
bairro muito tranquilo
Didier is a fantastic host -- he welcomed us with a bottle of wine and a smile! Location is perfect if you are renting a car and want a 5 minute drive to Grace Bay or 2 minute drive to Turtle Cove Marina. The private garden and view are incredible. I will stay there again & recommend you do too!
Paula
2016-04-08T00:00:00Z
This guest house is really wonderful! You are near the marina at Turtle Cove and are in short driving distances to snorkeling, beaches and any amenities you would hope for on a tropical vacation. We were very pleased at the space and how we had a fully functional kitchenette. The landscaping is beautiful and clean. There are mosquitoes but bug repellant is provided. It's not as private from the main house as we had thought it would be but it's really so beautiful, its a minor difference. The hosts as well as their pets are very friendly. This is a great alternative to a hotel or resort. Highly recommended!
Erin
2016-12-19T00:00:00Z
Amazing! My boyfriend and I just left after a 7 night stay. Probably some of the best views on the island, as soon as you walk through the wooden gates at the top of a private driveway you are guaranteed to gasp. The guest house we stayed in is equipped with everything you need, be wary there is no AC my fellow Americans! There is only air conditioning on the resorts on the island, so suck it up and use the fans provided for an authentic TIC experience! Check in and out was an absolute breeze, Didier and his son Vincent were so welcoming and kind (even leaving us with a beautiful bottle of champagne!) we truly felt at home. Turtle cove is a great area, and is only a 5-7 minute drive to the beginning of the "resort strip" on the island. You'll definitely need a rental car! (We booked through the website kayak) I highly recommend staying at the top of the hill guest house, it was certainly hard for us to leave. Thank you so much Didier and Vincent!
Lindsey
2015-08-20T00:00:00Z
This house is infested with MOSQUITOES! We booked the place for 7 nights but we could only stay for 3 nights. We sprayed insecticides every night. Still no effect. Mosquitoes are everywhere. Standing outside at night is impossible and the moment you open a door or a window they all go in the house. We had to leave after 3 nights with 100+ (yes we counted) bites on each of us because it became a health concern for us. When we reached the host, his response was "This is the Caribbean and and having mosquitoes is normal. The house is up to our standards". Living with mosquitoes was normal for them! We asked for a refund for the 4 nights we didn't stay at the house. It was a fair request but he refused. Any honorable host who has respect for their guest and values their service would have accepted our request. Jaky only values money. Not comfort or health of his guests. We stayed at a hotel for the rest of our vacation. We didn't get a single mosquito bite. Our vacation improved tremendously! We also went to several restaurants and bars at night at other hotels on the island. None of them had any mosquitoes. Now I think of it, it was a nightmare having to return to that house for the first 3 nights and having to deal with mosquitoes. Unhealthy living conditions ruined our vacation during our stay here. Avoid this place unless you want to get tens of bites everyday and spend your vacation with constant itching and scratching. Not to mention risk of having an infection or catching a disease from mosquito bites.
Bora
2015-08-09T00:00:00Z
My husband and I loved staying at Top of the Hill guesthouse! Didier welcomed us with a bottle of sparkling wine and was attentive throughout our stay. He even provided us with a cell phone so we could make local calls without needing to worry about additional charges on our USA cellphones. We had some issues with flights so our arrival and departure were both delayed, but he and his housekeepers were very relaxed and accommodating. We took advantage of the gas grill and well-appointed kitchen to make some delicious meals -- some of our favorite memories of the vacation were eating on the little patio off the bedroom overlooking the Caribbean. Bugs were really not a big problem -- he had bug spray and we brought citronella candles and coils. The only thing that would have made it better was finding the house! This was our first time in TCI, so we weren't prepared for the lack of signage. For future reference, take the "Suzie Turn" towards Turtle Cove off the Leeward Highway, then go over the hill and take the last left just before you reach the marina. Follow that unpaved road (go slowly, there are big rocks and potholes!) to the blue sign that says "Rebel's Rest" and make a left up the driveway and you're there. Paradise!
Devan
2016-03-13T00:00:00Z
Jaky and Glenny went above and beyond to help make us feel welcome! We had an excellent stay and really enjoyed the whole experience. The dogs were friendly with us and spent a fair bit of time coming in and out when we had the sliding front door open. No complaints and they helped us out tremendously with everything. Well equipped and comfortable accommodation. We would stay again, we hope they felt the same way about having us as guests again. Thanks guys!
Andy
2016-12-01T00:00:00Z
The top of the hill guest house is just like it looks like in the pictures; no photoshopping here. It has amazing views of turtle cove and surrounding beaches. The property is not beach front but that's apparent in the pics. The property is however central to the best beaches on the island, and that's a huge incentive. We rented a small car for our week stay (which I highly recommend unless you're the type that stays put at large resorts) which got us around the island. The property is conveniently located off the main road, but the last 100 yards or so are rocks and dirt, making it difficult to give directions to a taxi driver or any other delivery service on how to get to the property. This also isn't unsual, as many multi-milion dollar homes are also located on dirt roads in Provo. Luckily Jaky will give you a map on how to get there. We went in the end of June, so it was hot and humid and yes, there where some mosquitos, but it did not impact the quality of our time whatsoever. Jaky's guest house has AC which blows cold and there are ceiling fans throughout, so we didn't have to leave any windows open. Use bug spray at dusk when traveling anywhere on island and you'll be fine. The pool is shared between the guest house and the studio unit on the same property, but we never had any issues, as they were enjoying the pool when we were on our way out and vice versa. Jaky is a very kind host and supplies most everything you'll need to make your trip enjoyable. He even included chairs, a beach umbrella, and latge beach towels, which we used daily. The kitchen does have some basic pots, pans, and cooking utensils to cook meals on the electric stove. I have nothing but good things to say about the guest home and the host, and would definetly stay again.
Jason
2016-07-04T00:00:00Z
We had a wonderful time, the Villa is as described and the photos are very accurate. The views are beautiful the pool is steps from the door and the location is perfect for getting out to every end of the island which we did exploring the most beautiful beaches we had ever seen. Jaky and Glenny were great hosts and as mentioned in other reviews we were greeted with some fine wine and smiles. I would say Jaky's English is not quite fluent (no offense) and I speak no French... When we could not pull up the map at the rent a car location Glenny rushed down to escort us up the hill. As far as the other review about the horrible mosquitoes, I would just mention it is a tropical island and there a re a few bugs. With a little bug spray at dusk or staying in the pool we had little issue. Nothing but good things to say. Jaky & Glenny, CHEERS!
Bill
2016-06-19T00:00:00Z
Tipo de Acomodação
Casa/apto inteiro
---
Tipo de Imóvel
Casa
---
Acomoda
2
---
Quartos
Providenciales, Caicos Islands, Ilhas Turks e Caicos
We completely enjoyed all parts of our week at Turks and Caicos and at Terry's See Turtle House. We rented the whole house for a family of 4 for one week. Terry and Deb were there waiting when we arrived. Driving directions and other important info was provided in an email by Terry well in advance of our vacation. The house is exactly as pictured and it truly is brand new and spotless (we tried to keep it that way but sand is just unforgiving). Terry and Deb had snacks and beverages waiting and mapped out all their favorite places and eat, snorkel and other things to do. The house is in the Leeward community and is a quick 5 min or less drive to all the Grace Bay attractions. Back to the property, it's exactly as pictured and described and is completely furnished with everything you need for a beach vacation. There are plenty of towels, kitchen furnishings, a grill, beach things (umbrella, mat, toys, snorkel gear, etc). The pool is a fabulous feature to have available at the end of a day at the beach, as are the Sea Turtles swimming around in the canal. We highly recommend Terry and Deb's See Turtle House for anyone wishing to visit Turks and Caicos.
Kris
2016-06-29T00:00:00Z
See Turtle House was beautiful, perfect for my family! We were greeted with a welcome basket of goodies and a fridge stocked with beer, soda and water. Terry was so helpful with all his reccomendations, getting a car is a must! We went to various beaches on different sides of the island just because we wanted to be a little adventurous. Terry also provided us with plenty of beach gear and a play pin for my 18 month old. I would say if you want more of a private experience you should see if there is an option to rent both the house and maddys cottage but for us having Terry there was pretty helpful. Thanks Terry for letting us stay in your beautiful home!
Patrina
2016-05-23T00:00:00Z
Tipo de Acomodação
Casa/apto inteiro
---
Tipo de Imóvel
Casa
---
Acomoda
5
---
Quartos
Caicos Islands, Caicos Islands, Ilhas Turks e Caicos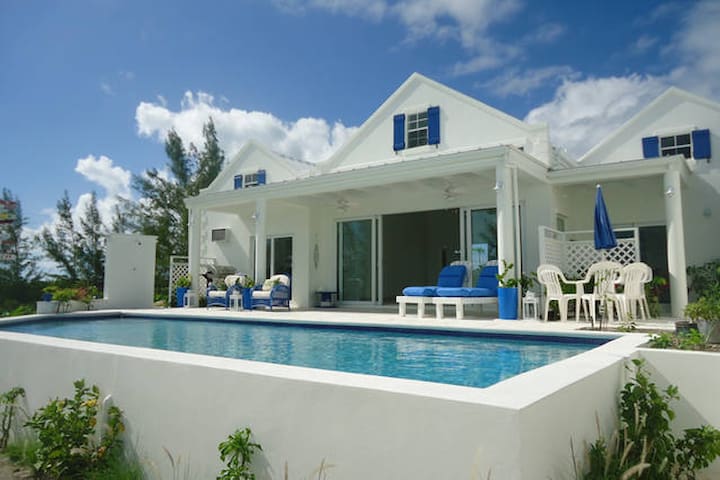 View Views Views! You won't believe waking up here every morning! Perched high on the hill in Turtle Tail we have the best views on the island. The water changes color hour by hour and our near constant breeze keeps things comfortable all day long.
This home is set on one of the highest points in Providenciales called Sunrise Ridge. Turtle Tail, our neighborhood is not the usual overdeveloped resort area full of condos. Our neighborhood has well spaced multimillion dollar homes. No noisy neighbors here, just space, piece and quiet and have I mentioned the views? Since Turks and Caicos is all about the weather and being outside let's start there. Right alongside the house is our new swimming pool. Sit on the deck with your morning coffee and watch the ocean change color. When it heats up, cool off hanging out in the pool or retreat to the covered porch that runs the length of the house. When it's time for dinner, you can choose the well appointed full interior kitchen with new appliances or throw somthing to grill on our new BBQ. In the event it is getting cool, light up the firepit and sip on a cocktail while waiting for dinner. Then you can dine on our large outdoor table with nice lighting accents and a fan in case it didn't cool off! No condos or resorts with guests everywhere here - this is all for your use, shared with just one other studio unit which has a maximum of two guests. There is lots of room to roam with a long entry driveway, seats looking out the other way over Flamingo lake towards the island in case you get tired of the ocean view and even a nature trail that takes you through the 5 acres that the house is set on. OK lets go inside. The home has everything you need to enjoy the Turks and Caicos islands including a fully equipped kitchen with new stainless steel appliances including a dishwasher, cooker, oven, microwave and washer and dryer. We travel a lot ourselves so we know what people need to be comfortable so we've provided a coffeemaker, blender, toaster, kettle, hairdryers etc. etc. We've tried to add everything you'll need including beach chairs, coolers and a sun umbrella for the beach along with buckets and spades for the young ones! The main bedroom has a king sized bed, built in closets and airconditioning. The second bedroom has two twin beds that can be pushed together to form another king. There's a/c in here too. The house has a 52 inch Sony HDTV equipped with a roku box with Netflix and connections for you to hook up your own media. There is a BluRay DVD player, lots of DVDs, books and games. Of course there is wifi for staying in touch
Within 2 mins drive (approx. 1 mile) Beaches - with calm shallow water perfect for playing, swimming and snorkeling (maps in villa detailing how to find them) Marina with dive and tour operators - two of the biggest dive companies on island operate less than 1 mile from us (both Caicos Adventures and Provo Turtle Diving - they are excellent) Juba Salina (fishing!), diving and boating Flamingo Lake (flamingos in season)(best bone fishing in Provo) Bob's Bar Within 8 minutes drive: Grace Bay Long Bay Turtle Cove, The Bight Park (home of the world famous weekly Fish Fry) Dozens of restaurants! Airport
Sunrise Ridge was everything advertised and then some -- from the beautiful views to the privacy of Sunrise Ridge to the ease with which you can get anywhere on the island from the cottage. As we were there during the recent hurricane, Ray flew in to ensure all was well - wonderful host! Fortunately for TCI, the hurricane had minimal impact on the islands. Ray made sure we were comfortable & safe -- and then took us out to Bob's for drinks. Really wonderful host - his attention to us really made the trip. (He was very responsive from the time we started the booking process until we were on our way home) On the islands, we snorkeled at Bight reef, kayaked into the mangroves and over to iguana island, went to the secluded beaches as well as Grace Bay, ate, rested, visited the potcake puppies, and all round had a very relaxing time. (Snorkeling by boat was blown out due to Matthew by the time we tried to schedule it...) The outdoor setup at Sunrise Ridge with the fire pit, grill, outdoor furniture were just as pictured (super comfortable & everything was top notch. A few nights we went to the Gourmet Grocery to pick up some grass-fed steaks & veggies and BBQ'ed, and watched the sunset. (In truth, the cottage could have also been named Sunset Ridge) When you go - make sure to sit out on the deck in the wee hours and watch the stars as well -- no light pollution. Thanks Ray! Paul & Mary
Paul
2016-10-06T00:00:00Z
From the moment we saw Ray's listing, we thought we would like Sunrise Ridge. Well the pictures do not disappoint! From the moment we arrived at the property, we were in paradise. It is everything it promises to be and lacks for nothing. The grounds are stunning; from the beautiful views, the pool, lying in the hammock, relaxing on the porch and the well-equipped outdoor eating area, you are almost tempted not to leave. The accommodations are perfect for two couples traveling together, as we were or a family of four. The incredible weather is supported by the great breezes on the hill of Sunrise Ridge, (something you won't find down by the beach area). Evenings are warm, but not unbearably hot. We chose to use the bedrooms' air conditioning, but the fans would be fine for most. Ray is most hospitable and kept in touch throughout the booking process and our trip. He answered our questions and provided valuable help. There are so many wonderful beaches, snorkeling spots and restaurants. Our trip was by far one of our favorites to date and we will most certainly will be back! Sunrise Ridge is a perfect place if you want to get away to a little bit of paradise.
Deborah
2016-08-12T00:00:00Z
I visited Turks & Caicos in September and stay at Sunrise and I couldn't have asked for a better experience. It was my first time visiting the Islands and staying at Sunrise really felt like a home away from home. The detailed instruction sheet was super helpful throughout the entire trip. We knew exactly how to get to the villa in our rental and how to navigate to and from the grocery store as well as the rules of the home. Once we arrived everything was clean, presentable and easy to use. We made use of the grill and fire pit for two nights and it added something extra special to our visit. Our groceries were quite expensive but everything we needed to cook and grill was at the house. The view is absolutely incredible especially at sunrise. The pool is a bit small but was the right size for my group of 4. The on site manager was extremely pleasant and brought over anything we needed when we called him. During the day the villa gets very warm but in the evening there is a warm breeze that suffices. We didn't need to use AC during our stay since we were at the beach most days. I would highly recommend Sunrise since it is perfect if you're looking for a private space away from the resort areas. It's about a 10 minute drive to the main areas. I'm looking forward to coming back!
Tamesha
2016-09-29T00:00:00Z
My Mom, Sister and I had a terrific experience at Sunrise Ridge. The views are stunning (we sat and looked at the ocean for hours) and the environment was very peaceful. I enjoyed waking up to birds chirping each morning and gentle breezes. The cottage was very lovely and clean-the pictures are accurate. Ray and his family were terrific hosts (they live just up the hill on the property), providing the perfect balance of privacy and availability when things were needed (extra water, laundry soap, etc). We were greeted with a cool drink when we arrived! Ray also suggested a terrific beach where for awhile we were the only people (URL HIDDEN) peaceful and much better than the tourist filled/umbrella lined resort area. If you want tranquility, this is the place for you. Each time we came back "home" from the tourist zone (which was also fun), we were happy to enjoy the quiet! The property is a short drive to the airport and beaches but a car is advised. We rented an economy class but I might suggest a slightly bigger one as some of the roads leading to the house are well traveled but unpaved and there are lots of potholes. More clearance (such as an SUV) is recommended. We had an absolutely amazing trip. Don't hesitate to book!
Jennifer
2016-01-13T00:00:00Z
We rented the cottage and the studio for our family holiday and it was just right for us. The salt water pool, gorgeous sea view and the outdoor spaces were delightful on their own. The house is just a short drive to a beautiful beach with calm, shallow water, we swam there most evenings and had the place to ourselves. The cottage had everything we needed for cooking and grilling at the outdoor kitchen. Ray answered all our inquiries and offered details on his family's favorite spots on the island. We were planning our next trip to Turks and Caicos on our second day there!
Ruth
2016-09-13T00:00:00Z
Ray was a great host! He recommended renting a car since taxis were expensive, and provided easy directions. When we arrived at the house he came out to greet us, show us the house and gave us great recommendations for local restaurants and fun things to do around the island. The home was great, super cute and clean, we enjoyed relaxed days by the pool, grilling and cooking in the sun-filled kitchen. The views were spectacular! The back of the house overlooking the pool had the sunrise and the front had amazing sunsets. The neighborhood was very low key and safe, and being at the top of hill had the advantages of no noise. Ray was a great host, when our wifi stopped working he came over in 10 minutes to fix it. The house was only a few yards away from ours so he was always close by in case we needed anything, and we still felt like we had privacy and our own separate space. A nice couple stayed in the studio across the pool which was really charming, great place to meet other travelers and still find places to have privacy. We really enjoyed our stay and look forward to going back!
Johnny
2016-09-04T00:00:00Z
We had a wonderful week-long stay in Sinead and Ray's gorgeous cottage. Waking up to a pool and ocean view was stunning. We traveled with our two year old daughter and enjoyed a wonderful mix of time spent relaxing at the house and time spent at the beach. Ray and Sinead made things even easier for us by providing a pack and play, high chair, toys and books. A rental car is a must, but the cottage is centrally located, just a short drive from every location. Having the car allowed us to discover multiple parts of the island. I had read a lot about Grace Bay, but was equally impressed with many of the island's other beaches and bays and was glad to have explored. Ray and Sinead were wonderful hosts who shared tips before our trip in addition to tips shared upon arrival. We highly recommend them and their cottage and hope to return someday!
Sofia
2016-03-19T00:00:00Z
We would like to first and foremost thank Ray for his gracious hospitality service upon our arrival. He was kind enough to welcome us with a pizza considering that our flight got delayed and we arrived very late with no food options at that time of the hour. His place is absolutely beautiful and peaceful with spectacular scenery of the crystal clear waters. We definitely recommended this place and we will certainly be planning another trip in the near future! Ray, thank you again for everything!
Julia
2016-06-29T00:00:00Z
Tipo de Acomodação
Casa/apto inteiro
---
Tipo de Imóvel
Casa
---
Acomoda
4
---
Quartos
Venetian Road Settlement, Caicos Islands, Ilhas Turks e Caicos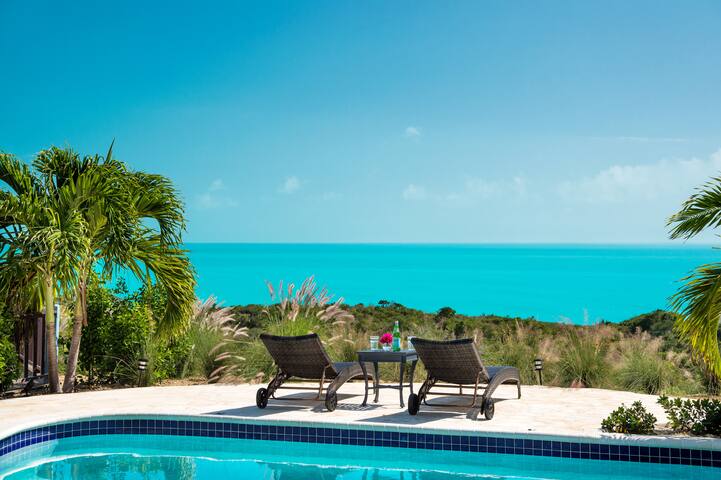 Localizado a 8 km do aeroporto, a 15 km de Grace Bay em uma área residencial tranquila. T3; 2 camas queen size e 2 camas individuais, 2 casas de banho. Ideal para família pequena, a preços acessíveis. (Você precisa de um carro para chegar em casa).
É um bairro residencial pequena onde os profissionais capita da ilha de sair para trabalhar de manhã e voltar à noite em casa com as crianças de bicicleta na vida rua e bairro.
Charming house in a settlement inhabited mostly by locals. Ideal to grill your local fish of the day at home and drive to the beach of your liking. Sylvie has been helpful and communicative, offering all necessary details. To TCI first-comers (which we were not), we believe Sylvie will be a even better resource.
François-Xavier
2017-03-21T00:00:00Z
This was an amazing place to stay! Sylvie was so helpful every step of the way. She went above and beyond to give us great advice on how to save money and enjoy ourselves on the island. The house was exactly as described and it was very affordable. I would highly recommend staying at Sylvie's place!
Brandon
2017-03-06T00:00:00Z
Sylvie's Lovely Place was clean and comfortable, ideal for 6 people with a central open kitchen, dining and living room. Beds, pillows and linens were comfortable and crisp. Not far from "the action" Sylvie's place is located in a neighborhood of true locals. We enjoyed interacting with the 8 year old next door. The stray dogs stole our sea shells from the front porch until we learned how to thwart them by putting the shells in vinegar water. I highly recommend Sylvie's Lovely Place for a lovely stay in Turks and Caicos.
Vicki
2017-03-28T00:00:00Z
Sylvie's place is great, newly built, well maintained and cleaned. Importantly, it had vacation essentials like coffee, cereal, etc. Sylvie herself was very accommodating to a short-notice rental (I booked a few hours before arriving) and checked in often to make sure things were going well and to offer advice. On the way over you'll pass by some great Haitian street food, so check that out.
Danylo
2017-04-02T00:00:00Z
Tipo de Acomodação
Casa/apto inteiro
---
Tipo de Imóvel
Casa
---
Acomoda
6
---
Quartos
Wheeland Settlement, Caicos Islands, Ilhas Turks e Caicos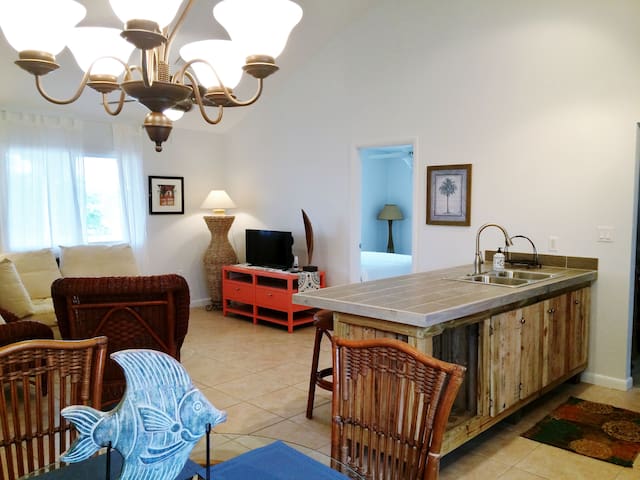 Este en-suite sala privada (chuveiro apenas) em nossa casa está localizada a poucos minutos da mundialmente famosa Praia de Grace Bay, restaurantes e área de compras. Aproveite a plena utilização da área comum que inclui cozinha, sala de estar e Wi-Fi gratuito durante a sua estadia.
Confortável....
Nosso bairro é geralmente muito tranqüila!
Keith and Stacy were very friendly and warm couple. They were helpful and gave us some good tips on places to visit. They have a pretty home and we had a comfortable stay!
Shomita
2017-02-11T00:00:00Z
The host canceled this reservation 2 days before arrival. This is an automated posting.
crosley
2017-04-11T00:00:00Z
This was a fantastic place to stay with a wonderful host. The price was great with only being a mile from the beach. The house is very spacious and we mostly had the place to ourselves. We hardly ever saw our hosts! But always had the ability to communicate through an app since our phone didn't have international calling. They were always super responsive even via phone. We loved having access to the fridge/freezer and large kitchen. We always made a late breakfast. We also always had a morning coffee (provided by the hosts) and left the whole day for the beach! Keith was also kind enough to supply us with plenty of water for their water cooler. The house was kept very clean by the house keeper almost daily- a great perk which is not common with Airbnb places. The bed was a queen bed which was very comfortable with soft sheets. The bathroom was small for getting ready but very doable. (A blow dryer was also provided) A large tv with cable was in the bedroom which was nice for resting late evening. They did provide a 2nd set of bathroom towels mid stay. We also were able to use their beach towels, beach chairs and cooler. We made ice daily and froze water bottles for the beach. They do have a washer which we decided not to use since there was no dryer. We chose to drive a longer distance to the ocean to sapadilla bay since there was hardly any breeze and a large sand bar. Much calmer waters! Don't forget to pack a cooler with goodies and drinks! A highly recommended stay. Great accommodation for a super great price.
Aftan
2017-03-29T00:00:00Z
Keith is excellent and very accommodating; excited to stay here again soon!
Michael
2017-02-06T00:00:00Z
Keith was an amazing host! I visited TCI for my 25th birthday and he helped make my trip a lot cozier! The first night he was kind enough to drive me to get something to eat because I was having trouble with my rental car. He was extremely kind and mindful of my privacy. His home was the perfect getaway, very peaceful and relaxing, and he had the cutest puppies to play with! I would definitely recommend to anyone wanting a large space for a good price.
Danielle
2017-03-20T00:00:00Z
We had an amazing stay at Keith's place. Both him and his family were very welcoming and accommodating to us. In terms of the location it is in walking distance to Leeward Beach which we often went to because it was so quiet. It is necessary to rent a car when staying on the island in order to explore all of its beautiful beaches and to its various restaurants.
Liz
2017-02-27T00:00:00Z
Keith and his family were great, they were very welcoming and helpful. Very spacious and the room was comfortable and had its own bathroom. Super close to the beach, I would definitely recommend Keith's place to anyone.
Michelle
2016-03-23T00:00:00Z
Keith and his place is truly remarkable. First off, he's a genuinely kind man. Second, his place is quiet and very homey. Third, it's so close to the beach- we biked there every day (10 min) and to the downtown area with all the best food (20 min). Nice breeze every day and warm but not so sticky weather. Be careful with the wind, though- bring lots of sunscreen and stay in water (which is not hard considering how beautiful it is). Overall- just perfect value for $! Oh, and they take US $ here. Prices are obviously not cheaper than in NYC, as every single thing (except for some seafood) has to be imported into the island. So prepare to have some amazing local food at Mr. Grouper and best FroYo at Turkberry! Grouper is a local fish here and is melting in your mouth. Amazingly, their cole slaw, potato salad as well as pretty much any other side dish are better than what we've tried in the US. Mr. Grouper has it all - including, of course, best rum-based drinks you've ever had! The beach next to Keith's residence is quite secluded, quiet and certainly one of the most beautiful pieces of nature we've ever seen. The place has wifi, tranquil veranda to have a nap during midday sun, huge kitchen. The last part helped a lot as dining on the island is obviously $$$$$$$. Cheapest way to go is to go value grocery shopping at one store a little further away where the locals shop and get some US imported stuff - it's basically Whole Foods prices on non-organic Ralph's (ShopRite, Target, etc.) groceries. But biking and swimming all day will make it up for extra calories and less healthy food :) Overall, we absolutely LOVED TCI and Keith as a person. His wife was away the whole time we were there but we're sure she's amazing as well!!! Enjoy every moment you've got here as it's a lifetime experience. Thank you to Keith for his care and amazing talks we've had! It's hard not to want to be back here again and again.
Alexandra
2017-03-14T00:00:00Z
Tipo de Acomodação
Quarto inteiro
---
Tipo de Imóvel
Casa
---
Acomoda
2
---
Quartos
Leeward Settlement, Caicos Islands, Ilhas Turks e Caicos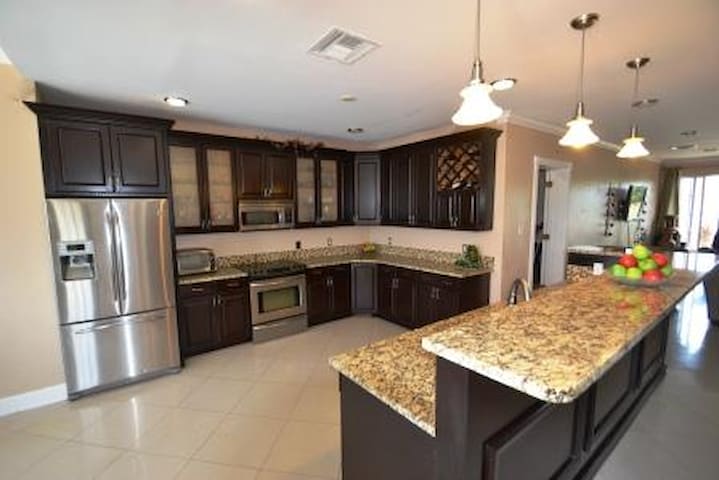 Welcome to Paradise! Your cottage style getaway comes with a spectacular view and footsteps to the beach. You are minutes from entertainment, restaurants, grocery store and the Grace bay shopping center! Personal concierge provided. Live the dream!
The central location and amazing ocean view makes for a perfect getaway for guests to explore and enjoy all that Providenciales has to offer. You are minutes from the beach with a private walkway to the the house along with restaurants, grocery stores and entertainment. The bedroom comes with an ensuite bath and shower. Also comes full kitchen and second bathroom with shower. Washing machine is available for your use and a grill for all of your bbque needs.
Property was a 4 minute walk to the beautiful beach. House was fully furnished and allowed me to cook meals rather than go out to eat which was beneficial due to limited breakfast eateries on the island. Spacious home and view of the beach from the back porch was surreal. Price was definitely a plus as well. Home was in a very safe area and Lucy the property dog (Neighbors) a sweetheart.
Alexandria
2016-12-28T00:00:00Z
We stayed at Greg's house for our honeymoon week in Turks and Caicos - and absolutely LOVED it!! I will say that this was a "real island" experience... if you're looking for a resort experience you should probably book at a hotel. BUT having our "own" place, a great porch that overlooked the ocean with a little walkway straight to the beach... we couldn't have asked for more! (If you can believe it, the photos showing the ocean view are 100% accurate, but even better in real life!!) Because we usually had doors and windows open to cool the house off and enjoy the ocean breeze (they did have screens) we found it helpful to have bug spray for the occasional mosquito inside. The location was perfect - we rented a car which made life easier since we wanted to explore the whole island. (We could easily get to the beach just by walking, though.) There were probably 4 restaurants right down the beach (10 minute walk - especially the Somewhere Cafe!!), but we did drive. Greg was an exceptional host and pointed out the best restaurants, beaches, and snorkeling, too. He introduced us to the neighbor (and his dogs) and we felt comfortable from the first minute. I would definitely recommend this place to anyone with an adventurous spirit and wanting to kick back and enjoy island life for a few days!
Amanda
2015-08-09T00:00:00Z
Greg is 100% helpful, the house is AWESOME and is the real deal beach bungalow on a hill. Friendly neighbors and a quick walk to the beach make this the "flip flop lifestyle" pick for us!!
John
2017-03-26T00:00:00Z
The place is what we expected about. It is quaint and beautifully situated on top of hill, by an unpaved road, overlooking the Bight Beach. I slept on the couch for the most part of my trip to wait for the lovely and radiant sunrise every morning, not because the bed is not comfortable but the view is just breathtaking. The house is a rustic unpretentious beach style residence. You feel at home as soon as you enter. It's like you breathe the coastal living. The house has two bathrooms. Yes, two! So my friend and I saved a lot of time not waiting for our turns to use the bathroom. It is clean and well supplied. The kitchen has all the stuff that we needed too. If you are in a budget, cooking your own food will save you alot as food in Provo is expensive. IGA, the big supermarket is a short drive from the house. We suggest you to rent a car if you want to cruise the off the beaten places of the Island. Greg was very nice to arrange us a car rental when we needed one. He also rented us fins to use for snorkeling as the Smith's reef is a short walk from the house. He made sure that we were well attended and enjoying our stay in Provo. The place is central to most of the attractions and necessities. There is a stable which is a short walk from the house if you feel horseback riding along the beach. We suggest you reserve a horse ahead of time because they get fully booked. Bight beach is across the street from a private walkway and the beach uncrowded. Ten minutes walk from the Bight beach is Grace bay if you like to strut your figure. We enjoyed our stay in Provo thru Greg and thanks for that! A shout out to Morgan too, who picked us up from the airport and showed us the town as we drove to Greg's house and took the tour of the house and gave some tips and places to go in the Island. And we befriended Lucy, the guard dog as she sits with us on the porch at breakfast! Greg's place is a home away from home and we definitely need to plan our next trip here.
Bryan Anthony
2015-03-26T00:00:00Z
This home is in an amazing location. You can see the park/beach from the back yard of this hidden gem. If you are looking for a simple place but still have everything you would need- this is the home for you. As stated, there is no air conditioning but the fans kept the air circulated and it did not bother me at all. I cooked almost every night and the kitchen was well equipped to do so. We rented a car from Scooter Bobs (highly recommended) and drove to each side of the island and explored the beautiful beaches of Turks. The neighbor does have a few well behaved "guard dogs" which are all very sweet and kept to their own yard but were added security. I would definitely stay here again and Greg was awesome with recommendations and tips from the very beginning.
Noelle
2016-12-16T00:00:00Z
The house is absolutely great: the view is amazing, the location is perfect, and the house itself is very comfortable. All in one perfect for us.
Stephane
2017-03-07T00:00:00Z
My girlfriend and I had the opportunity to spend a full week in Turks and Caicos. The house was more then we expected and Greg was a great host during our stay. We had the opportunity to enjoy the local Thursday night fish fry at Bight Park which was only a two minute walk. The view of the ocean from the house was absolutely breathtaking better than the pictures. I highly recommend this house for anyone who prefers not to stay in a resort or crowded area. Plus, you are right in the middle of the action, but in the laid back part. The only thing I would recommend would be to rent a car in order to make traveling around the island a bit easier. We absolutely plan on going back.
Jeremy
2017-03-16T00:00:00Z
The house is perfectly situated on the bay directly in front of a public access beach. The view from the hillside is better than the photos. It's all about the view and having your morning coffee looking over grace bay sitting out on the deck and enjoying a great breeze. Our first time using airbnb and I wanted something more than a basic room with two beds in it. The home is just as advertised, a true beach bungalow. If you are looking for five stars, they are just a stroll down the beach. This is great if you are looking for a place to stay on one of the prettiest beaches ever, but don't want to spend the thousands. You won't have granite counters, AC, and room service but the view in my opinion makes up for all of that. If you are in need of first class and service on the beach and the occasional bug freaks you out, this is not the place for you. Go pay the big dollars. We loved it, the place was clean and just as you see in the photos. Nice kitchen and all the things you need if you wanted to cook, we only made coffee and toast. 2 showers and bathrooms... No frills but the water is hot and good pressure. One full size bed and there is a fouton as well that is located also in the same bedroom. We didn't use the fouton. The furnishings are not five star but comfortable enough to sit on and watch the view outside, or TV or surf the web. Good internet and television too. We used the ceiling fans and a small tower fan and we were fine. I could see this being an issue for others...again if you want that, you need to go to one of the resorts. Greg was a great host and welcomed us and told us all about the place, places to go and things to do. Couldn't have been more friendly. The dog next door was introduced to us and tied up and added to the security. Just say "Hi Lucy" and she will quiet down. The beach is about 200 yards from the back patio and is a very quick walk. We rented a car which was reasonable and worth it in my opinion. We got to check out the island and go to some nice restaurants. There are plenty though within a ten to fifteen minute walk if you choose not to rent a car. We really enjoyed our time!
paul
2016-03-18T00:00:00Z
Tipo de Acomodação
Casa/apto inteiro
---
Tipo de Imóvel
Casa
---
Acomoda
2
---
Quartos
Providenciales, Turks and Caicos islands, Caicos Islands, Ilhas Turks e Caicos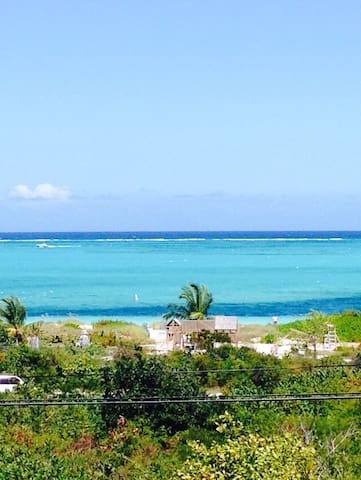 Visit Beautiful Providenciales! 50 Blue Mountain is centrally located on the island of Provo; close to beaches, restaurants, tourist area, grocery stores, hospital, etc. We are approximately a 5-minute drive from the airport, and only a 10-minute drive to the tourist area of Grace Bay. We are also happy to provide assistance/recommendations in order to help make your stay in Provo the most enjoyable!
Built into the mountain, this residence is located on the main level of the 2-storey villa. It overlooks Turtle Cove, Grace Bay, & Leeward to one side, as well as Blue Hills on the other side. The 2-bedroom home is very bright, featuring large glass sliding doors which open onto the expansive deck. Relax with the beautiful breeze, while taking in the amazing turquoise ocean views. A cooler and 2 beach chairs are available for your enjoyment.
Blue Mountain is a small neighbourhood away from the "hustle and bustle" of Grace Bay.
Herb was a great host and was very helpful & responsive to our needs . Nice place & views!
Kevin
2017-04-01T00:00:00Z
Gerald
2017-03-19T00:00:00Z
We loved Herb's hospitality and advice on where to go. I think this is the biggest differentiator between a hotel and an airbnb. In our case, Herb offered a ton of useful tips and we followed up on them. The place is located in a very beautiful setting and there is just no way that we would have been able to afford a hotel with a comparable view. The panoramic view of the ocean was splendid and the location was close to some really excellent beaches. You do need a car on this island, but it is super easy to get around. We would love to come back, no doubt.
Andrei
2017-02-25T00:00:00Z
Tipo de Acomodação
Casa/apto inteiro
---
Tipo de Imóvel
Casa
---
Acomoda
4
---
Quartos
TC, Ilhas Turks e Caicos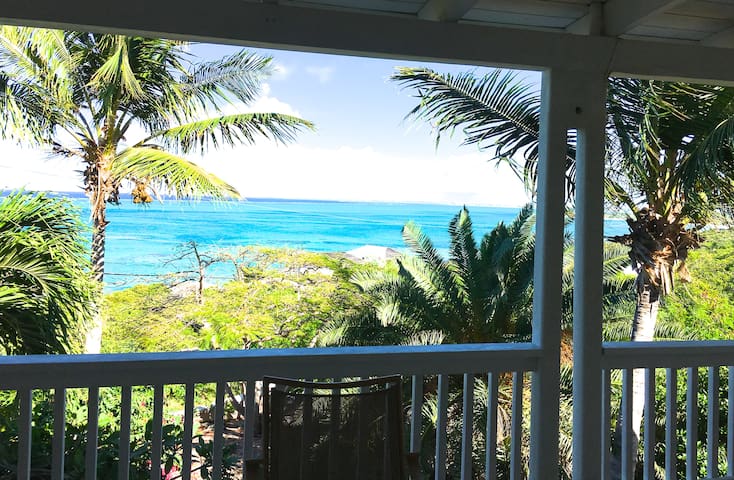 1/2 MILE TO PEACEFUL LONG BAY BEACH. 3 MINUTE DRIVE TO FAMOUS GRACE BAY BEACH. Custom built 3 bedroom 2 1/2 bath home. Open concept livingroom kitchen and diningroom with 20' vaulted ceiling. 10'x25' deck and pool with gazebo and BBQ. Outdoor bathtub. AC. Smart TV. Mezanine with sofabed for extra guests. House is surrounded by indigenous foliage and palms. Security screnes on ground level windows. Fenced in yard with automated gate.
Nestled into the hillside surrounded by foliage and native stone walls; our house has a sort of Caribbean Chalet feel with its vaulted ceiling and massive A frame windows. Wall to wall Travertine floors and custom mahogany, cedar and kapur woodwork create a warm inviting ambience. This 2600 square foot home sits on 3/4 of an acre tucked into the hillside facing west, with no visible neighbouring homes. Walk up the stairs to the front door which opens to the open concept kitchen, livingroom and dining area. Straight ahead is the kitchen with stainless steel fridge, stove, microwave and dishwasher. Custom cedar cabinets and hardwood countertops provide you with plenty of storage and cooking areas. Three stools are set at the kitchen island for quick meals/cocktail hour. A round mahogany dining table that sits 6 comfortably is to the right of the kitchen. The livingroom has a 3 seater rattan sofa with 2 matching chairs, coffee table and smart TV. A desk sits behind the couch which is a great place for your electronics. 3 sets of 8 foot tall french doors open from the livingroom to a covered front deck where you can enjoy a morning coffee while listening to the birds greet the day. Or if you prefer to eat outdoors you'll find a dining table out there for 8. Another set of glass doors open from the kitchen/dining area to the pool and back patio with gazebo, outdoor sectional, chaise lounges, and BBQ. Rinse off in our outdoor shower here before hopping into the heated pool after a long day at the beach. From the front door a pocket door to your left will take you to the back of the house. Mahogany stairs to your right leed up to the mezzanine where you'll find a sofa bed, bedside table and lamp. From the mezzanine you get a great view out the massive A frame window above the 3 sets of French doors to the deck. If you walk past the stairs and turn right you'll find bedroom #2, a small room with Queen bed, small dresser and window with black-out blind. Next comes the bathroom where the shower opens to the outdoor tub surrounded by native stone wall and operable hard wood louvered openings for privacy. Enjoy a warm bath under the stars after a hard day vacationing. Just past the bathroom is bedroom #3 with Queen size bed, small dresser, full closet and french doors that open to the pool patio/gazebo. Black out blinds on the french doors keep the morning sun out so you can sleep in. You'll want to close these blinds midday so the afternoon sun doesn't heat up this room. Turn around and head back down the hall in the other direction. Pass the pocket door on your left that leeds back to the livingroom area and continue down the hall past the powder room and 6' window. You have now entered the Master Suite. White tongue and groove cathedral ceiling and huge 8' window make this room the brightest in the house. A massive walk-in closet is to your right and study/nursery to you left. The masterbath is ensuite through two 30" pocket doors. The travertine clad shower has two shower heads so you can shower with a friend. The window in the bathroom looks out to the indigenous hillside foliage. Solar blinds help keep this room cool room darkening curtains keep the morning sun out so you can sleep in. Downstairs is where you'll find the laundry room/pool pump room and clothes line. The house is very safe for children and infants. We raised our two children here. The yard downstairs is fenced in. All of the french doors can be locked from indoors at the top and bottom so children can't reach the upper lock and get to the pool/deck without an adult. Our house was made with so much thought and love and we hope you will love it as much as we do!!
Long Bay Hills is slightly off the beaten track, but also minutes to the Grace Bay area, shops, pharmacy, bank, grocery stores and restaurants. Long Bay Hills is home to many residents who moved here years ago and decided to stay. It has a nice friendly feel to it, but is not crowded because all the lots are at least 1 acre. Most major roads are paved and all are marked with road signs so with a good map you can easily find your way around.
Kelly's house was is in a gated and secure location, with easy access to beaches, restaurants and ferry. The house is beautifully furnished inside and out with a gorgeous covered patio with comfortable furniture, gas grill and a solar heated pool we used everyday, it was delightful! The balcony on the front of the house is a perfect place for relaxing, reading, dining alfresco and enjoying the cool breezes. The master bedroom has an extremely comfortable king size bed with an ensuite with double shower heads, a huge master closet with plenty of drawers and hanging space. It is truly a wonderful vacation destination for relaxing, swimming and enjoying everything Turks and Caicos has to offer. The vivid color of the sea and the sugar soft sand are spectacular!
Susan
2016-12-23T00:00:00Z
Hillside oasis is a beautiful house. It exemplifies outdoor living with a large balcony for eating out and drinking coffee as well as a pool area for bbq and relaxing/playing with kids. The pool is larger than it looks in pictures. It is heated which made it comfortable for kids. The outdoor shower is great as well. The balcony has very tall ceilings which made it a great place for star gazing. The bedrooms all had very comfortable beds and nice bathrooms, with plenty of storage. Kitchen is well equipped. The place is very private and you can see nothing but greenery when you are outside. Kelly helped us with great recommendations for activities and restaurants. She provided beach chairs and cooler which we used everyday. Both long bay and grace bay beach are very close (5 min drive) and even in peak season really easy to find parking close to beach access. As all resort restaurants are accessible from the beach, we didn't feel we missed out on anything that resorts have to offer. We had a great time and Hillside oasis was everything that we expected.
Achint
2016-12-31T00:00:00Z
My friends & I started 2017 in Turks. Not only was the island beautiful & amazing, but staying at this house/location was the icing on the cake! What you see is truly what you get. This place is even more fantastic in person! With our extra busy schedules Kelly was so understanding & made our lives that much easier. Everything we needed was right at our fingertips & so easy to access. Kelly made sure we were well informed not only about the island & adventures to get into but also the details of the house. We more than enjoyed every moment & will make sure we come back to Turks again & stay longer at this house! Kelly really made this our home away from home!
Erica
2017-01-05T00:00:00Z
Kelly is a great host! So attentive, and very easy to communicate with. She's on top of everything & is a great resource since she knows so much about the island. Her home is very beautiful as well. Perfect for couples or a family. Our entire group was pleased with the hope & really enjoyed our stay. Great location! Very close to Grace Bay.
Briana
2017-04-05T00:00:00Z
Kelly is an amazing hostess. She was thoughtful, responsive, and had every little detail taken care of. She even provided fresh fruit, extra drinking water, and some toys/books for our little ones. The place itself is amazing and luxurious compared to what you would get at the main resorts at grace bay-and only 5 minutes away by car. We cannot say anything about Kelly or her home that would need improvement. We wish we could stay longer and would stay again when we return to Provo.
Weizhen
2017-02-12T00:00:00Z
Stayed for 7 nights in this beautiful airy space - everything was as advertised plus our hostess made sure to accommodate above and beyond to ensure our small kids were comfortable. Nice quiet secluded spot so you don't feel bad turning up the music on the outdoor speakers beside the pool. Great setup leaving nothing to be desired. 10/10 would stay again.
Simon
2017-03-07T00:00:00Z
Kelly was a great host! We brought our son for his first birthday and she was great with supplying everything we/he could possibly need! She was also great with recommendations- we like to explore the options a little less traveled and we were not disappointed! Emerald point, smith's reef and Sapadillo bay to name a few! The only drawback was the outside noise- the home has a beautiful outdoor space, however the traffic volume does interrupt the tranquility of it.
Ashley
2017-02-20T00:00:00Z
When arriving Kelly was there to greet us and to give us a tour of the house. The house was very comfortable for our family of four and the kids loved the pool and outside entertaining area. We loved having a full kitchen and BBQ to cook our own meals and the house was big enough for all of us to have our own quite spots. (2 teenage kids) Kelly was helpful in recommending the most beautiful beaches and the best restaurants. The house is located minutes away from Grace Bay by car. She was very quick to respond to emails and answering any questions you may have about the island. Kelly also provided us with a local cell phone to use during our trip which came in very handy. The pictures are very representative to the actual house itself, a Hillside Oasis! A wonderful place to stay! Jim and Melody
Jim
2017-03-21T00:00:00Z
Tipo de Acomodação
Casa/apto inteiro
---
Tipo de Imóvel
Casa
---
Acomoda
8
---
Quartos
Long Bay Hills, Caicos Islands, Ilhas Turks e Caicos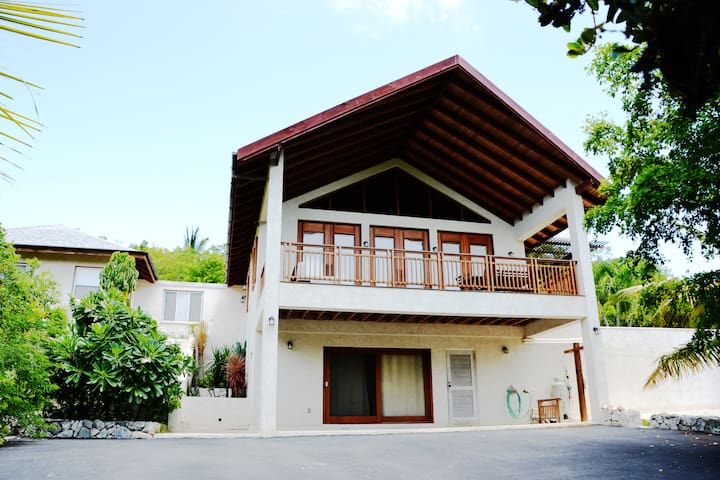 Branco Osprey Villa é um de dois quartos, dois banheiros villa centralmente localizado na Providenciales. Branco Osprey está situado em um dos pontos mais altos da ilha oferecendo vistas deslumbrantes a partir de cada ponto de vista. 6 minutos a pé para a praia.
Branco Osprey Villa é um de dois quartos, dois villa banheiro localizado na ilha de Providenciales, Ilhas Turks e Caicos. Branco Osprey está situado em um dos pontos mais altos da ilha no final de uma cul-de-sac privado, proporcionando vistas deslumbrantes a partir de cada ponto de vista. Estas vistas panorâmicas esticar a partir da costa norte para o lado sul da ilha. Assim que entrar no imóvel que passar a casa de hóspedes e vislumbres de captura de vista. Ao entrar na casa você vai encontrar um conceito de sala geat aberto que abriga a sala de estar / sala de jantar e cozinha. Esta grande sala é cercada em ambos os lados por portas de vidro deslizantes. No lado norte de frente da casa, as portas se abrem para um deck e piscina exterior ampla piscina com uma vista fantástica do North Shore. Do lado da frente para Sul da casa, estas portas dão acesso a um pátio e jardim com mais uma vista do lado sul da ilha. Esta grande sala possui vigas 18 pés tectos dando a este quarto um ar aberto e espaçoso. A cozinha está totalmente equipada com tudo que você precisa para pepare refeições na sua villa. Os dois grandes quartos, estão situados em ambos os lados da sala grande permitindo a privacidade adicional. Cada quarto tem uma cama king size e um banheiro privativo. Ambos os quartos dão acesso directo para o deck da piscina e tem uma vista deslumbrante sobre o mar. brisas tropicais são abundantes em White Osprey, no entanto, ambos os quartos têm ar condicionado se você preferir usá-lo. Fora do branco Osprey Villa está configurado para estar ao ar livre e relaxante. O deck coberto parcialmente, está mobilado com confortáveis opções de estar e de jantar que fornecem ambas as áreas de sombra e sol em que para relaxar ou tomar banhos de sol. O deck rodeia uma piscina de água fesh onde as vistas panorâmicas da ilha são verdadeiramente espectaculares.
Na parte inferior do morro você vai encontrar Babalua praia que é acessível em poucos minutos a pé. Esta praia é muito tranquila, com areia branca e águas azul-turquesa. Não muito longe da costa, são numerosos recifes de coral que fazem parte do Parque Nacional da princesa Alexandra, de modo que o mergulho da costa aqui é excelente. Esta moradia tem uma localização central, o que o torna facilmente acessível a muitas praias, passeios, atividades, bares e bons restaurantes todos dentro de um fácil de carro da vila.
Tipo de Acomodação
Casa/apto inteiro
---
Tipo de Imóvel
Casa
---
Acomoda
4
---
Quartos
Providenciales, Caicos Islands, Ilhas Turks e Caicos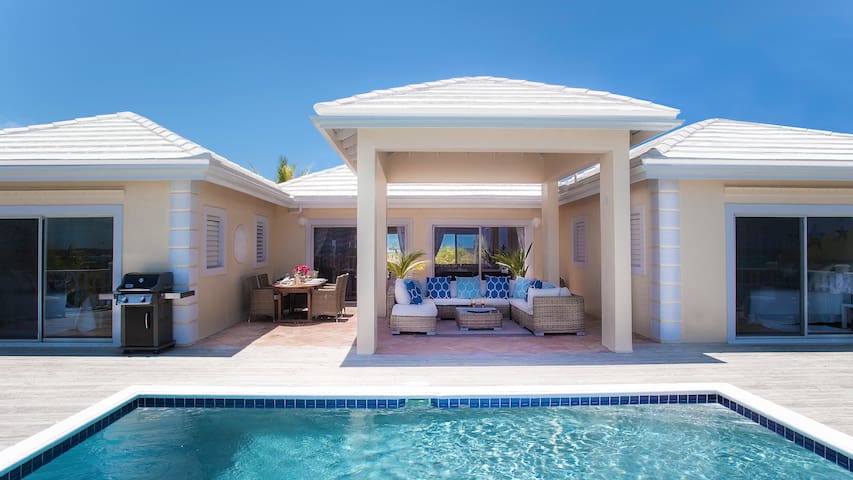 Mi lugar está cerca de Flamingo Divers, Divers tortuga, Caicos Adventures, Southside Marina, Bar de Bob, actividades para la familia, y pequeñas playas tranquilas .. Te va a encantar mi lugar debido a su comodidad, llamarada del Caribe, la facilidad de acceso a los operadores de buceo, ya que son sólo una corta distancia a pie, así como su privacidad; hay una entrada privada a su habitación, así como una barbacoa dedicado sólo para ti .. Mi lugar es bueno para parejas y aventureros en solitario.
Turtle Tail es una larga lengua de tierra que se extiende a los bancos en el lado sur de Providenciales, Provo, para abreviar. Como el océano en este lado de la isla es poco profunda por millas, sin que el arrecife se encuentra paralela a la costa norte, las cristalinas azules hipnotizantes aparentemente permanecen para siempre. teniendo esto en cuenta, nuestro barrio es de prestigio. Sí, la casa del Príncipe es sólo por el camino! Tenemos la seguridad al principio de la "cola", hacer el seguimiento de las idas y venidas. Y la Marina del lado sur, a sólo unos minutos a pie de nuestra puerta, ofrece una visualización barco, un bar deportivo, y los diversos operadores de buceo. Además, hay una pequeña playa que muy pocos visita - el lugar perfecto para una tarde muy particulares que gozan de aguas más tranquilas.
We had a great time at Laura's home. It's a beautiful space with everything you need, and a great location! Very close to the grocery store and a short drive to many beaches. Laura gave us many recommendations for places to go and things to do, and she and her husband invited us out on their boat, which was so fun. We really enjoyed our stay, and I can't thank them enough!
Julia
2017-03-16T00:00:00Z
John and Laura were wonderful hosts. Very welcoming they made myself and my boyfriend feel at home and like family. Both are really great people I am so glad I was able to meet them both and look forward to returning in the future.
Joy
2017-03-05T00:00:00Z
The lovely and private outdoor sitting area was a great place just to relax and read in between trips to other parts of the island and AC worked wonderfully(URL HIDDEN)Laura and Johns two dogs were an added bonus as they greeted us on most of our returns back to the house with tails wagging and looking for treats. These pets were very well behaved and never intrusive. They also have a cat who also loved the attention we gave her and having the dogs and the cat there, only added to the comfort level that we experienced.
Peter
2017-04-05T00:00:00Z
Perfect location, fantastic people, great place, awesome pets... no need to ever stay anywhere else if ever planning a trip to the Turks and Caicos! And I never ever write reviews, but John and Laura definitely deserved it!!!!
Peter
2017-01-22T00:00:00Z
If you are reading this review, stop. If your dates are free, quickly send Laura an email and get booked! O.K. Done? Congratulations, you made a great choice :) Let me tell you why. This super bright, clean and spacious retreat is a gem. The price per night, is excellent value. The garden and private quiet setting, is peaceful and relaxing. The location is great, 2 minutes drive to small shallow beach, 3 mins to Bob's bar, ( cheapest beer on the Island ) and 5 minutes to Crust bakery, superb food, go for breakfast, grab a picnic for the beach, while you are there ( coolers, beach towels, snorkels, fins and floaters are provided) The supermarket is also 5 minutes away, it's an IGA carrying everything you need, food, pharmacies ,beer, wine etc. BBQ chickens and fresh made pizza if you want to eat in. There is a small fridge, enough room for milk, butter and water bottles. A toaster oven and a kettle, all the utensils and dishes you need are included. The kitchen area isn't big, but you can always use the outdoor BBQ. It also has a washer and dryer. The bathroom is modern and the glass shower always had hot water. The main bedroom has lots of space, room to hang clothes, drawers, a comfy chair and a small desk. There is wifi and room for your rental car, a must have. Now for the best part! Your hosts, Cooper and Little dog, lol. These two pot-cake dogs are waiting to greet you, tails wagging, ready for a pat on the head or even a hug :) pack a few milk bones and you will have friends for life. Of course the humans that live there, are pretty awesome too. Laura and John offer so much information on where to go, where to eat, what to see. They are always ready to answer your questions and offer to make dinner, ferry or other reservations you might need. We were lucky enough to go on a sailing trip, that they offer on Sundays, weather permitting. It included lunch, snacks and endless rum punch. It was a full day, just us 4 and Cooper, we stopped to see the iguanas, then on to a Bay to swim, and back past a small cliff to climb and take photos. We arrived back, just as the sun had set. This was definitely a highlight of our trip. Thank you Laura and John, hugs to Cooper and little dog.
Fred & Rob
2017-03-24T00:00:00Z
We feel SO lucky that we snagged this little gem for our weekend getaway in Turks and Caicos. I can't imagine staying anywhere else! The room is exactly as Laura described. It's extremely clean, very comfortable, has A/C, gorgeous outside area, and wifi. Location-wise it was a perfect departure point to anywhere on the island in our rental car. (I recommend renting a car, as it's not walkable to any of the beaches.) I can't say enough about how wonderful Laura and John were as hosts. Every single place they sent us was PERFECT. We wanted more of a "local" type experience away from touristy areas and Laura went over and beyond to help us achieve exactly that. She even made a special call to a restaurant to secure us a table for dinner on my birthday. We will never forget our experience, and it truly would not have been the same without Laura! We don't like to go to the same place twice, but this one was too special not to come back!
David
2017-02-05T00:00:00Z
I stayed 2 nights at Laura's place. She was excellent at keeping in contact and her directions were clear and the property easy to find. The property has good car parking and the room is self-contained on the ground floor. It's not a big room but it's nicely decorated and has a small desk and chair. The bathroom is great with everything one needs and a bonus was the little kitchenette space with fridge, toaster oven and microwave and kettle. The place was very clean and has air conditioning. I didn't get to meet Laura but John was very welcoming, as were the dogs once they got used to me. I would definitely stay again
Felicia
2017-02-03T00:00:00Z
Laura and John are great hosts and the cottage is a great place to stay. It's very clean and far enough away from the resorts while still a just short drive to the beach, restaurants and shops. It's also located a short walk from the dive boat marinas. It is the perfect place stay for a quiet getaway and great for divers.
STEPHANIE
2017-04-01T00:00:00Z
Tipo de Acomodação
Quarto inteiro
---
Tipo de Imóvel
Casa
---
Acomoda
2
---
Quartos
Providenciales, Caicos Islands, Ilhas Turks e Caicos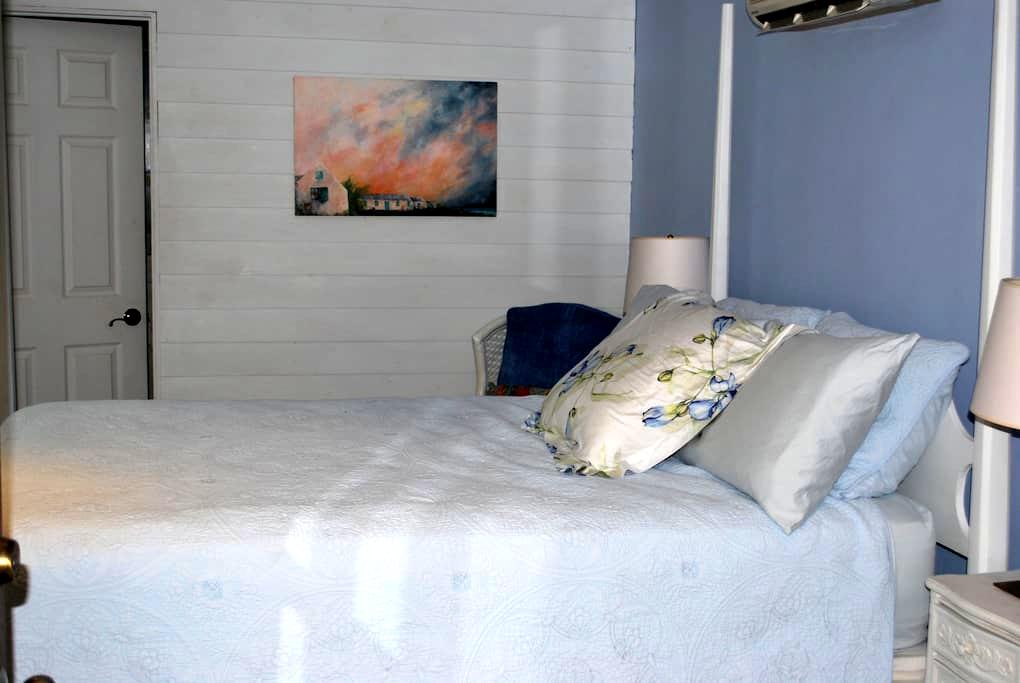 Spacious, new, cozy and comfortable. Equipped with everything you need to make your vacation feel like home away from home. Off the beaten path, yet only 5 minutes to the beach and local restaurants. Great for a couple or a family with kids!
New home with open design living area and kitchen, with private Master bedroom and bath, and 2 extra bedrooms just minutes to the beach. Comfortable, cute, and cozy. Affordable place to stay so you can spend more on your experiences and adventures! We also own and operate SURFside Ocean Academy, so are happy to offer special rates on our adventures (SUP, kiting, kayaking, scuba, and more!) to our guests. We are also partnered with a car rental company that will offer 10% off rates (subject to availability) for our guests.
The house is located in a housing development that was built in or around 2008. Our house is on a cul-de-sac with very nice neighbors. It is protected with an alarm system too, to help protect your valuables. We are walking distance to the beach, Froggie's (if you fancy a cold beer and some local grub), and 3 Queens (amazing fresh local catch) and just a quick drive to Northwest Point National Marine Park, with some of the world's best snorkeling, beach combing, and pristine beaches. Amazing place to explore! If you are looking to be closer to town and the action, then this is probably not the place for you. It's fairly quiet and somewhat away from the 'hustle and bustle' of the Grace Bay area. But only a 15 minute drive to get into GB and a 5 minute drive to a large grocery store. I do have 2 dogs as do other neighbors in the development and roosters that can make noise. If you're a light sleeper or sensitive to noise, I always provide a complimentary set of ear plugs, although have never had to use myself. They help to keep the neighborhood safe and protected. My 2 dogs are outside Potcakes but super friendly and sweet, Indy and Marla, and love attention and affection if you choose to give it to them!
We just stayed in Morgan's cottage for 3 nights through the New Year's holiday, and I don't think our stay could have been any better! Morgan greeted us at the cottage upon arrival, was in frequent contact both leading up to and during our visit, and offered some fantastic recommendations for helping us make the most of our brief stay. She recommended that we check out Taylor Bay on the south side of the island and it was so beautiful and relaxing that we had to go back on the morning of our return flight! The house is on a nice quiet Cul de Sac in a friendly neighborhood on the Northwest side of the island. The fridge was stocked with condiments (and a six pack), and coolers, towels, beach chairs, and anything else you would need for a relaxing Turks and Caicos vacation was all available. This trip was also a surprise Christmas present for my girlfriend and while we were on the island, I proposed on Sunset Beach (northeast side of the island). This would be a nerve-wracking event for anyone, but when I told Morgan about my intentions she was so tremendously helpful in making the whole event go off without a hitch; she even offered to meet me at the beach with her camera to capture the big moment! I truly can't thank Morgan enough for her hospitality and making our first, and DEFINITELY not last, trip to Turks and Caicos such an unforgettable one.
Timothy
2017-01-01T00:00:00Z
Morgan's place is just what we needed. It's a great house with a full kitchen, nice backyard with a BBQ and lots of space to chill out and relax. As advertised it is outside of the busy centers of island but with a car rental you can get anywhere in 15 minutes. The neighbourhood dogs were a bit noisy at night and would occasionally wake us up, but with ear plugs it was ok. Morgan is a great host, very responsive and eager to help! We are definitely planning to come back.
Bryan
2017-01-08T00:00:00Z
A huge thanks to Morgan for allowing my friends and I to stay at her beautiful home for our TCI vacation. The house was more than accommodating with room for all of us to sleep and have fun. It's located in a more secluded northwest direction of the hustle and nightlife which turned out to be beneficial. We were able to explore and enjoy a more remote part of the island we may not have been able to experience had we not stayed there. I wish Morgan had been in town so we could have met and shared a beer together albeit she was more than helpful prior to arrival and post departure. I highly recommend staying here on your upcoming TCI adventure!
Kyle
2017-02-14T00:00:00Z
Morgan's place is wonderful for a family. We didn't mind driving to the beaches - even if we stayed near one beach, we'd probably want to get in a car to check out the entire island, which we did every day on our vacation. Her place is spacious, airy, clean, and Morgan is easy to reach and friendly. Highly recommend for a family.
Rin-rin
2017-01-17T00:00:00Z
We really enjoyed our stay at Morgan's place. The whole experience from booking her place to checking out was super smooth. We happened to run into Morgan a couple of times. She is super nice and really down to earth. As mentioned in some of the comments, her place is not in Grace Bay beach so you definitely need a car. We originally planned to rent a scooter but for several reasons ended up with a car which turned out to be the much better option. If you want to get around on the island and visit different places you will be more comfortable with the car.
Stefan
2017-03-08T00:00:00Z
Morgan was a terrific host with a beautiful island cottage. The neighbors were very friendly, and the cottage was conveniently located to everything a family of four needs including private and secluded beaches, local markets, and a variety of fabulous family activities. Morgan also connected us to Scooter Bob's Island rentals. The staff is exceptionally helpful and kind, pointing out many great sites and, of course, getting us set-up in a rental car which is highly recommended. In stark contrast to the packaged resort experience, our family sincerely appreciated the extraordinary opportunity to live and experience the local side of the community. The cottage was very comfortable and appropriately appointed with the necessities. Our most enjoyable feature was the front porch with the great chairs and bench; perfect for morning coffee and evening cocktails, family conversations about the days adventures, greeting the neighbors and potcake dogs, and star gazing(URL HIDDEN)
David
2016-04-17T00:00:00Z
My boyfriend and I had a very nice stay at Morgans place. We rented a car so that we could drive around to all the beaches and explore the island. Perfect solution. The house felt like home and Morgan is very friendly and always ready to help. And we had the best meal ever at the local restaurant The three Queens near by. Try it.
Tanja Lykke
2016-01-21T00:00:00Z
Morgan's cottage was clean, spacious, and overall lovely. It's located on a quieter side of the island, away from the touristy Grace Bay area. The island is quite small so you can drive to any area within 15-20 minutes. Our main issue during our stay was the fact that the a/c was not working, in addition to the house rules specifically mentioning that we are NOT to run the a/c. There was a tremendous amount of discomfort due to the heat during day and night. Even when all windows were open, the majority of the blinds did not work properly, limiting the already minimal flow of (warm) wind throughout the house. Because of this, we were constantly eager to leave the house as soon as possible to find relief with the a/c inside of our rental car. The microwave was also broken, and the dishwasher is purposely unplugged. I understand that power is expensive on the island, but then the property should not be advertised as having "a/c" and with full use of kitchen appliances. There is also quite a bit of barking throughout the night due to both stray and pet dogs within the neighborhood. Sleeping with open windows certainly did not help to minimize the barking. The fridge is packed with condiments and basic foods, apparently left over from previous guests. This was quite convenient being that we didn't have to spend much on basic cooking items. The WiFi was excellent and Morgan was in frequent contact with us offering assistance or advice on things to do. The beaches on this island are amazing, the food was delicious everywhere we went, and the locals were are extremely helpful and friendly.
Ana
2016-06-21T00:00:00Z
Tipo de Acomodação
Casa/apto inteiro
---
Tipo de Imóvel
Casa
---
Acomoda
6
---
Quartos
providenciales, turks and caicos, Caicos Islands, Ilhas Turks e Caicos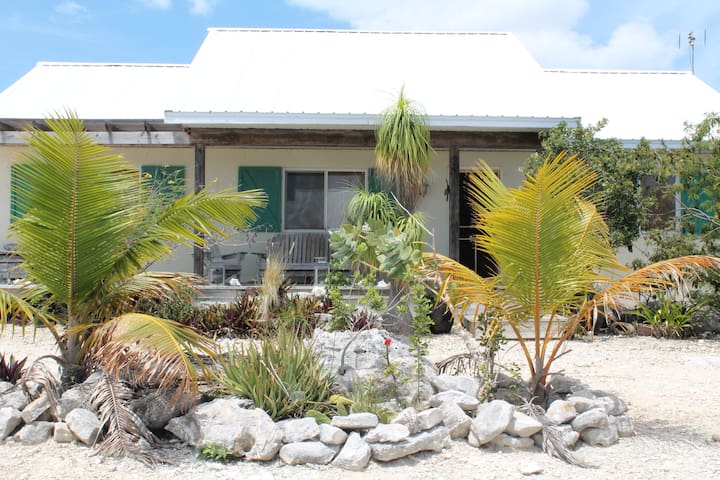 Localmente conocido como "El barco", nuestra casa se encuentra ubicada dentro de la zona preciosa y tranquila de la ensenada de Thompson. Que nunca se sabe que estamos situados a sólo 5 minutos del aeropuerto! Su cubierta privada, con vistas al canal, donde a menudo se verá tortugas asomando la cabeza fuera del agua, y literalmente a 2 minutos a pie se llega a la playa. Tome un paseo de 15 minutos a pie por la playa, y se encuentra un par de restaurantes, genial para el almuerzo, ponches de ron, y la cena.
Nuestra casa está ubicada en Thompson Cove, al frente de un tranquilo canal y sólo un lote detrás de la playa. Thompson Cove es un área única de Provo, donde es probable ver tortugas y escuelas de peces nadando en el canal, y muchas aves (águila pescadora, colibríes, garzas nocturnas, etc) que vuelan por encima y con frecuencia de anidación. Su habitación incluye una cama doble, terraza privada, baño privado y una sala privada equipada con un televisor que tiene Netflix. A pesar de que no tenemos aire acondicionado, se encuentra una brisa fluye a través de su habitación - muchos clientes han pedido una manta extra!
Thompson Cove ist ein Kanal Entwicklung mit Zugang zum Strand. Spazieren Sie den Strand (15 Minuten), oder ein Kajak nehmen, und Sie finden sich im "Da Conch Shack" oder "Kalookies" zwischen Mittag- / Abendessen debattieren. Leihen Sie unsere Schnorchelausrüstung und mit ein paar Flossen Tritte von der Küste werden Sie in der Tätigkeit innerhalb und rund um das Riff Bälle installiert direkt am Strand eingetaucht. Auto mieten (fragen Sie mich für Anregungen!) Und den Kopf auf Grace Bay (10 Minuten Fahrt) oder Chalk Sound (10 Minuten in die andere Richtung).
We loved staying at the Boathouse! John and Karen were excellent host with tons of local knowledge! They have opened up their home and you feel like a welcomed friend from the very beginning! The room is beautiful with an amazing view of the canal. We often just sat on the balcony that offered a cool breeze on a calm relaxing evening. We felt more than welcome to use the kitchen and anything else that we needed! We kayaked the canal and found the turtles and birds! It was so beautiful! It is best if you rent a car so that you can explore the island and find your perfect spot. I would absolutely stay here again at the Boathouse!!!
Kristen
2017-03-04T00:00:00Z
Karen is a great host, the place is very comfortable and very spacious. Clean, well located, very close to the beach.
Luis
2017-02-28T00:00:00Z
if there were an award for best host couple on airbnb, without any doubt, i would submit Karen and John for consideration. Myself and my travel companion spend 5 days and 4 nights with them, and had the most welcoming and pleasant stay. Karen and her husband John, were amazing hosts, not only they were in touch with us prior to arrival, to make sure that we got in to The BoatHouse safely, but on arrival, we were greeted with the warmest welcome. The BoatHouse just want we were looking for... comfy, quiet, great locate and for a good price. Got so much of recommendations from both Karen and John... The Conch Shack and Kalooki are within walking distance from the beach, which we did within minutes of arriving at The BoatHouse. The scenic walk on the beach from The BoatHouse to The Conch Shack/Kalooki's... is breathe taking... just watching the open seas, peaceful and warm, makes you feel that island vibes. The BoatHouse has kayaks, I was happy that they were available for use, as i am very morning person on my travels, which allowed me to explore the lake that sits right in the back yard of The BoatHouse, i highly recommend taking them out to the opening inlet.... The bedroom is so welcoming, it's has a balcony that sits yards away from the lake, which i had my morning coffees.... i can not emphasized enough how much i really appreciate The BoatHouse... it felt like it was my vacation home, away from home.... i am a huge dog lover... so after leaving my two back in New York City, and arrived there and was also greeted by Skippy and Pot Cake, i was in my comfort zone... most friendliest dogs ever!!! As Karen has suggested... do get a car rental. it makes life so much easier and inexpensive. Karen and John, Skippy and Pot Cakes, "Thank You" so much for allow us into your home, and making us felt so welcome and at home!!! Can't wait to return to The BoatHouse and Turks And Caicos.
Thomaz
2017-03-20T00:00:00Z
The place is directly on a canal that leads to ocean. Great kayaking around mangroves. 15 minute walk down the beach to several ocean front dining restaurants. 10 minute drive to more restaurants and Grace Bay with snorkeling and beach activities. Close to airport and grocery store. Bedroom and bath with adjoining den that is closed off from main house. Use of kitchen is nice. Great information provided by hosts about the island, restaurants and beaches.
Chad
2017-03-02T00:00:00Z
The Boathouse was amazing! From the beginning of the booking process Karen was extremely responsive. Considering it's Turks and Caicos we were a bit hesitant with the price being so reasonable but decided to give it a try. Upon arrival We were greeted warmly with a quick tour around the house to help familiarize ourselves with the environment. Everything was extremely nice, neat and clean. Although the boathouse is attached to the main house, it offers lots of privacy. We were steps from the water and only 15 minutes to GraceBay. They allowed access to their kayaks, which was lots of fun being able to explore the surrounding area from the water! I would highly recommend this location to anyone wanting to stay in PLS and not directly in the middle of the tourist area! Karen and John were great!
Adam
2017-03-16T00:00:00Z
I had one of my best Airbnb experiences here. I fell in love with the island, the locals and the unbelievable blue water. Karen and John are fabulous hosts who were welcoming from the start and gave me super helpful tips to ensure I really got to know the island. Not only are they incredibly kind, but I could tell they are a staple to the community in Thomson's Cove. I even bumped into people who knew them around town! The sailor themed room and den had the perfect amount of privacy with a lovely view. The cool breeze at night made for a very cozy sleep. One of the coolest perks is that you can walk ten minutes down the beach and have lunch at one of the two beach bars/grills. They have two kayaks that were super fun to take out in the morning and go scouting for turtles and fish. Also, if you are a dog lover, you will want to take home Skipper and Soldier. I'd recommend renting a car so you can do some exploring, but you could totally spend days here relaxing on the beach and having lunch at the Conch Shack. All in all, if you are looking for that ideal mix of relaxation and fun, this is the spot for you. I already want to start planning my trip back.
Ariana
2017-03-14T00:00:00Z
Karen and John are the ultimate hosts for AirBnB. I booked this room last minute and the communication was clear and concise! The hosts are 18-year veterans of the island and gave me great advice for things to see, do, and avoid. The house is super close to the airport, so after a long trip from the states it's not a huge lift to get to the place to 'kick your shoes off' and relax. The queen bed, pillows (ample supply), and linens were luxurious and fresh! The room is actually three rooms just off the kitchen consisting of a sitting room with a large screen TV hooked to Netflix, a nice touch, bedroom, and bathroom with full tub/shower and toilet. Ceiling fans are wonderful at night and I was comfortable with the evening air drifting in from the ocean. I loved the Thompson Cove beach--it is less than a two-minute walk from John and Karen's front door. I took my two college-age daughters to this beach almost every day to get sun, read, and explore. The real bonus is there are two restaurants--very walkable by beach, no shoes required--less than 15 minutes away, Kalooki's and Da Conch Shack. We ate at both of them, both fun. And, there is nothing better than a walk back to the house, at night, with the glow of the moon over the cove. Karen supplies towels (bath and beach), shampoo, soap, kayaks, life-jackets, snorkel stuff, and basically will help you make the most of your stay. One cannot go wrong booking this gem.
Steven
2017-03-10T00:00:00Z
Karen and John were lovely hosts! They were a wealth of knowledge and so kind. The room was exactly as I thought it would be and well stocked with all the basic necessities.
Allison
2017-03-15T00:00:00Z
Tipo de Acomodação
Quarto inteiro
---
Tipo de Imóvel
Casa
---
Acomoda
2
---
Quartos
Caicos Islands, Caicos Islands, Ilhas Turks e Caicos
1

–

18

de

129 Casas para Alugar
Insira as datas para ver o preço total. Taxas adicionais serão aplicadas. Impostos podem ser adicionados.