Quirky Neubau Zedernholz Chalet neben meiner Familie zu Hause, in der malerischen Boyne Valley ca. 35 Meilen von Dublin. Nahe der Klosteranlage Monasterboice und dem weltberühmten Denkmal Newgrange.
Das Rookery ist ein Neubau Zedern- Gebäude mit elektrischer Zentralheizung und Holzofen. Es verfügt über ein Schlafzimmer mit Doppelbett und ein Mezzanin mit einem 4-Fuß-Bett und einem Einzelbett. Da es in der Natur ist, müssen Sie Transport dorthin zu gelangen und die Gegend zu erkunden. Es gibt gute Restaurants in der Umgebung und in der benachbarten Stadt Drogheda, 8 km entfernt. Es gibt viele Attraktionen in der Nähe einschließlich Monasterboice Turm und Hochkreuze, Mellifont Abbey und Newgrange, sowie die historischen Bereiche rund um das Boyne Tal.
Wir befinden uns im Tal des Flusses Boyne, in der Nähe zu vielen interessanten und historischen Stätten gelegen, einschließlich: Monasterboice Rundturm und Hochkreuze Newgrange und Bru na Boinne Old Mellifont Abbey Millmount Museum, Drogheda Oldbridge Eigentum und die Schlacht am Boyne Trim Castle Wir sind in der Nähe von Dublin (1 Stunde) und Belfast (1,5 Stunden) und auf der Autobahn Route weiter weg. Galway ist 2.75 Stunden Fahrt, Kilkenny 2 Stunden Cork 3 Stunden und Donegal Stadt 3 Stunden.
Chris nous a très bien accueillis à The Rockery. Le lieu est très plaisant et bien situé pour visiter les sites historiques alentours (Newgrange, chateau de Trim...). Dublin est accessible. La maison est très agréable, ensoleillée et bien équipée, y compris pour cuisiner (mixer et cuiseur à volaille).
Émilie
2016-08-15T00:00:00Z
Chris's place is in a gorgeous location, really beautiful. It's really well equipped and extremely comfortable. I highly recommend it, and will probably be back very soon.
Sarah
2016-01-25T00:00:00Z
Really great, comfortable, home from home. Ideal for two friends as had separate sleeping area each. The property would comfortably sleep 5 though - using 2 double beds. If I return to Drogheda I would be keen to rent the property again. We arrived late and the property was left for us to access and Chris was very welcoming. His document outlining directions to the property was clear and easy to follow.
Hannah
2016-07-11T00:00:00Z
A great place in terms of comfort and style. The whole facility well appointed. Terrific host.
Mart
2017-01-07T00:00:00Z
The Rookery turned out to be exactly what we had hoped for - the location is central to so many sights and a great jumping off point for day trips. Chris was a great host. Before our arrival he was very responsive to our questions and his directions were bang on. When we arrived there were little chocolate bars in a jar on the counter, milk in the fridge and tea and coffee there too (two boys on the trip...guess how long they lasted!). The Rookery itself is a gem - very comfortable, everything you need and lots of delightful design elements that you discover over your stay. Chris has put together a binder of resources that cover the Rookery, the sights around, maps. The Rookery also felt very private and secure.
Jacquie
2016-08-22T00:00:00Z
Our first AIR BNB experience and Chris has set the bar high for the competition. He was a wonderful host, made sure we had everything we needed during our stay. Also was very helpful with recommendations of places to visit and with directions. The Rookery turned out to be a great choice for us, located in The Boyne Valley, was a great place to visit with lots of attractions nearby for all ages. A quiet country setting, but located a short drive to lots of other places. We were able to visit nearby Dublin, as well as Galway, Belfast, Kilkenny and the Wicklow Mountains after a short drive. Can't imagine a better experience !! THANKS Chris
roger
2016-04-01T00:00:00Z
Everything was great. The Rookery is wonderful decorated and you can really relax there. We haven't meet the host because he was away but his daughter in law came to welcome us. Location is great because it's close to Dublin and not too far from Belfast.
Ivanka
2017-01-03T00:00:00Z
The house is the perfect place to relax and enjoy the Irish countryside. Really cosy, decorated with an amazing taste, very well equipped...felt in love with this place! Thank you so much Chris!
Jean-Philippe
2017-03-05T00:00:00Z
Tipo de Acomodação
Casa/apto inteiro
---
Tipo de Imóvel
Casa
---
Acomoda
4
---
Quartos
Louth, Louth, Irlanda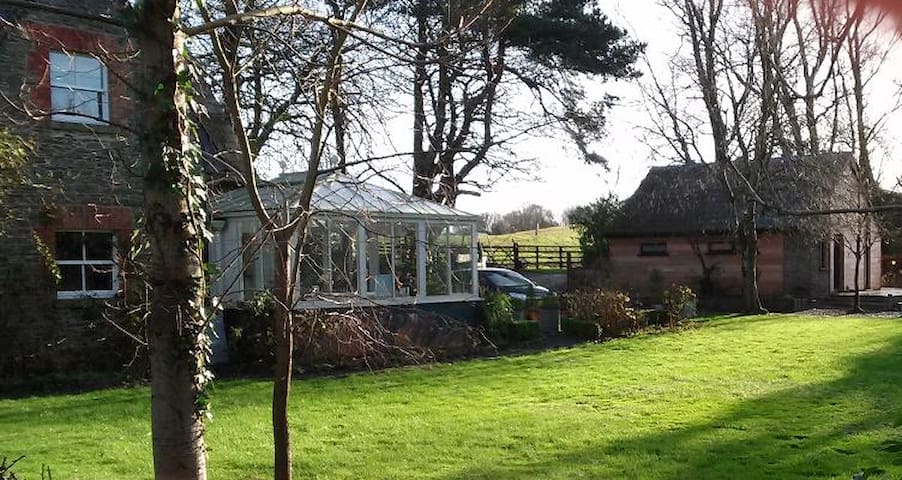 My home is in a quiet countryside area with lots of space. It is half way between Dublin and Belfast, a ten minute drive from the busy town of Drogheda, a 5 minute drive from the beach and easy access to all the beauties of the Boyne Valley.
Enjoy the comfortable bedroom or relax in the peace of our lounge or join us for a cuppa and chat or local tourism advice in our comfortable living room/ kitchen area.!
This area of Ireland is very historical. I would advise visits to Newgrange burial mound, Mellifont Abbey, Monasterboice Tower and Celtic crosses, Oldbridge Battle of the Boyne site and museum as well as a trip to the historical walled town of Drogheda with great views from Drogheda's Millmount museum. I reccomend a walk on the quiet beautiful beaches in clogherhead and maybe head to north county Louth where you can hike in the stunning Cooley and Mourne mountains and stop in the award winning village of Carlingford for a delicious meal. If you are feeling adventurous you could try some activities at celtic adeventures in clogherhead or carlingford adventure centre and (SENSITIVE CONTENTS HIDDEN)ark.
Very welcoming hosts and extended family . They shared useful info including beaches at Clogerhead and great dinner reco(EMAIL HIDDEN)fortable bedroom with modern on suite. Provided good breakfast with fresh eggs from own hens . Highly recommend ! Would stay again !
John
2016-09-29T00:00:00Z
Beautiful house, friendly welcome with a great breakfast.. Edel and Kevin are a lovely couple, highly recommended..
Conal
2016-08-28T00:00:00Z
Notre séjour chez Edel et son compagnon était parfait ! La maison est sublime et décorée avec gout. Nous avons adoré discuter avec eux, très cools, tout en tenant compte de notre intimité. Que ce soit la chambre, la salle de bain privative (même la douche a l'Italienne), tout était genial ! Je recommande vivement ce B and B. Probablement un de mes préférés !
Laetitia
2015-08-25T00:00:00Z
See below
Frank and Janette
2016-03-23T00:00:00Z
We were made to feel very welcomed. Kevin was very helpful and gave us good local advice. The room was modern with a great spacious bathroom.
Fred
2016-08-15T00:00:00Z
Nous avons passé un agréable séjour en compagnie d'Edel, elle a été très prévenante et de bon conseil. La chambre était nickel . Bref une hôtesse parfaite !
Cedric
2016-07-21T00:00:00Z
Très bon accueil, les hôtes sont très sympathiques. Les chambres sont confortables, spacieuse et avec pour une des deux chambres une salle de bain privée. Le quartier est calme. Idéal pour se reposer.
Florian
2016-09-14T00:00:00Z
An amazing stay, we absolutely loved it. Such great hosts that made us feel part of the family! Edel and the family went above and beyond. Plus they have a fabulous home. Well worth the stay.
David
2017-03-19T00:00:00Z
Tipo de Acomodação
Quarto inteiro
---
Tipo de Imóvel
Casa
---
Acomoda
4
---
Quartos
Drogheda, Louth, Irlanda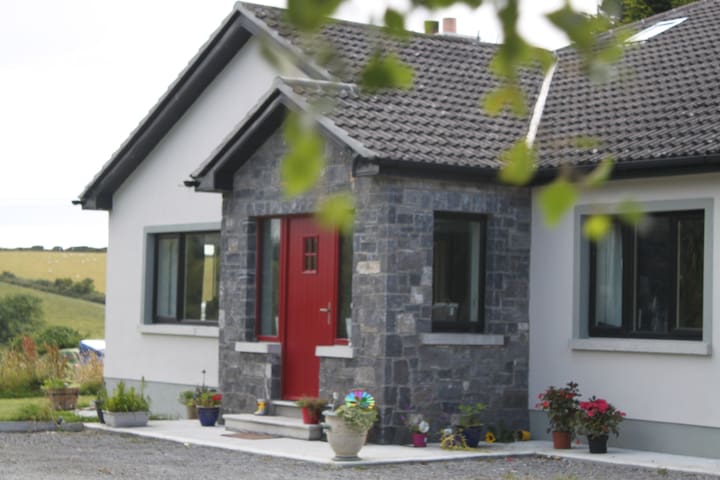 Newgrange (BRU n Boinne centro de visitantes) 6k da nossa da nossa casa. 25 minutos do Aeroporto de Dublin, por perto é a cidade de Drogheda, & Batalha de Boyne,; local da batalha. 30 minutos de carro para Tayto Park. Seapoint, Baltra Golf Course todos perto, pequeno-almoço incluído contanial (URL HIDDEN) de telefone
Vamos ficar com a gente e compartilhar a mágica do Vale dos Reis. Nossa família viveu na região há mais de 200 anos. Nossa casa de campo de dois andares é construído sobre o local da famosa batalha do Boyne. Local ideal para dobrar em muitos rios locais e visitar os túmulos megalíticos de Newgrange, Nowth, Dowth.Also Hill of Tara (sede do rei da Irlanda), do mosteiro medieval e da histórica cidade de Drogheda. Passeios na natureza começam em nossa porta em qualquer direção, um dos quais traz para o canal calçadão Boyne apenas 50 metros abaixo da roa (URL HIDDEN)
, 30 minutos de carro pela auto-estrada M1 para o Aeroporto de Dublin. Todos os hóspedes podem estar em Newgrange / Bru na Boinne centro de visitantes para a primeira turnê em 9, 30 Estamos apenas 6k de carro. Nós vivemos no campo, com muitas caminhadas pelo rio Boyne. ou através dos campos. O 0ldbridge parque prazo começa atrás da casa i no sábado, às 9h.
Très bon accueil. Chambre très bien et propre. Arthur et Michele sont des hôtes très gentils et agréables, ils nous ont conseillé un très bon restaurant. Nous les recommandons. Marie et Thierry
Anaïs
2016-04-23T00:00:00Z
Our first impression of Arthur's lovely estate was his charming dog Prince , who legend says, wandered on the property one day and never left. We occupied the family room as we had four people to sleep and it was perfect. Arthur was filled with Irish humor and ease. He guided us to a lovely restaurant and gave us some nice coffee in the morning as we needed to leave early for the airport. If you are renting a car and need to go to the airport in the morning, this is a GREAT location (25 minutes from airport) and inexpensive. I highly recommend this home and lovely couple. Don't expect taxi s and lots of shops in the area...its historic but rather remote. Wished I had more time to explore this very important area in Dublin but it was our last night in Ireland. Will have to return for sure!!!
jen
2016-05-29T00:00:00Z
We really enjoyed the time at Arthur's house. It is located close to Drogheda and Newgrange, quiet and with beautiful nature around. It is a perfect place for discovering the historical area and visit e.g. Newgrange, Slane etc. The room is quite big with three beds, very comfortable, clean and with an own bathroom. In Arthur's family we felt very warm welcome. They are outstanding hosts. We were introduced to all family members and the the lovely dog Prince. We got perfect recommendations where to go out for dinner and a few drinks in Drogheda. We were also offered drinks, food and to use the kitchen which we didn't do because of just a short stay. The place is highly recommendable also for longer stays. Next time we will stay for longer. We would book this place at any time again. Outstanding!
Kay
2015-08-01T00:00:00Z
This is an ideal location for exploring a multitude of historical Irish sites and easily accessible. Arthur's entire family gave us a warm welcome, provided recommendations for restaurants and sites, and went above and beyond to make our stay enjoyable. It was lovely getting to know them! While there was no wifi, service is good for using data plan.
Carolyn
2016-06-14T00:00:00Z
Highly recommend a stay with these beautiful hosts. The room was perfect, location great for visit to New Grange. You will not be disappointed with your experience and again highly recommend.
Judy
2015-05-28T00:00:00Z
Arthur, Michele and AJ are lovely people that made us a part of their family. Their home is lovely and the accommodations well beyond perfect. This stay could not be more perfect. Thank you!
John
2015-09-16T00:00:00Z
Excellent stay! Nice place and my daughter fell in love with Prince. Great company, good rest and recommendations! Short walk to Battle of the Boyne site, but we made it a long drive :)
Patrick
2016-09-05T00:00:00Z
A great place to stay. Near the motorway and close to city but you can still enjoy country side peace. House was amazing, we had a very nice room for three people with everything we could need, very comfortable. Michelle is a lovely host. She told us a lot about the area and which places are worth visiting. She made us feel like home. Strawberry home made jam for breakfast was just amazing! :)
Patrycja
2015-09-30T00:00:00Z
Tipo de Acomodação
Quarto inteiro
---
Tipo de Imóvel
Casa
---
Acomoda
4
---
Quartos
Drogheda, Meath, Irlanda
Double room available in a private house in Drogheda. Located 30 mins drive from Dublin Airport (45 by bus) 15 min from hospital Full use of kitchen facilities, washer/dryer, unlimited WIFI. Cereal breakfast with tea and coffee available. Must be ok with animals as I have 1 small dog. No smoking, alcohol or eating in bedroom please. -15min walk from Drogheda town centre. -10min drive from the beach -Ideal location to explore The Boyne Valley, Newgrange, Monasterboice and Mellifont Abby
Jean was very welcoming and well informed about the sights to see. There are brochures available for guests. Breakfast was great and our room was clean and bright. A great stay.
William
2016-08-22T00:00:00Z
It was perfekt. :) If we need a bnb we go to Jean
Manu
2016-10-18T00:00:00Z
It was a wonderfull stay at Jean's house. The sleeping room is very nice and bright and the bathroom is very clean. Sadly we had a very short stay for just one night because of leaving Ireland the other day. Jean is a very lovely and funny host and gave us some good advices to spend the evening in the city. I can just recommend it!
Anja
2016-09-29T00:00:00Z
This was our first Airbnb experience and it could't have been better! There are no words to describe how much charming our stay in Jean's house was. After we arrive, she and her daughter let us in the living room and we talked about our trip, getting advise of what to see and do, while we ate a couple of delicious buns. The bedroom was lovely and so confortable. Breakfast next morning was great. And Molly… she's the cutest dog in Ireland! Go raibh maith agat for everything, Jean! Definitely we will be back / Ésta fue nuestra primera experiencia Airbnb y no podría haber sido mejor. No hay palabras para describir lo encantadora que resultó nuestra estancia en casa de Jean. A nuestra llegada, ella y su hija nos recibieron en el salón y nos aconsejaron las mejores opciones de qué ver y hacer durante nuestro viaje mientras tomábamos unos deliciosos bollitos. La habitación era preciosa y muy cómoda. El desayuno de la maña siguiente fue delicioso. Y Molly… es la perra más maja del Irlanda! Go rabh maith agat por todo, Jean! Definitivamente volveremos.
Oihane
2016-09-04T00:00:00Z
Très bon rapport qualité prix. Quartier très tranquille. C était notre première expérience airbnb et tout a été conforme au descriptif. Hote très accueillante qui nous a tout de suite mis a l aise. Très bonne experience. Merci à Jean pour son accueil.
Laetitia
2016-09-03T00:00:00Z
Accueil fabuleux, chaleureux. Je recommande vivement ! Jean est une hôte d'une très grande gentillesse, attentionnée et gaie. Notre séjour chez elle fut super agréable. Le petit déjeuner copieux et varié.
bellinda
2016-09-07T00:00:00Z
Everything was perfect for me. I was exhausted, been working 8 hrs a day with 2.5hrs driving in the morning and 2.5 in the evening. This location was ideal and was 3 mins from my work venue in Drogheda. Lovely hearing kids play in the suburb and even pretty flowers in the garden :-). Esp adored the white linen in the room and it was so clean and tastefully decorated. I travel all across Ireland for work and have ended up in dreadful places so this was a pleasure. ( p.s. Love the way it felt like I wasn't a guest or stranger.) Thx a million. MMC.
Marilyn
2016-09-08T00:00:00Z
Dear Jean, thank you so much for the wonderful stay in your cosy home. We hoped to have a nice place to stay for some days, when we left we felt like leaving home. Jean is such a generous and nice person who make you feel as a part of Ireland and her family in shortest time. Thanks for all of the hospitality, your tips where to go, your time sitting in front of your open fireplace and visiting. I can gladly recommend a stay at Jean's place!
Jörg
2016-12-20T00:00:00Z
Tipo de Acomodação
Quarto inteiro
---
Tipo de Imóvel
Casa
---
Acomoda
2
---
Quartos
Drogheda, Louth, Irlanda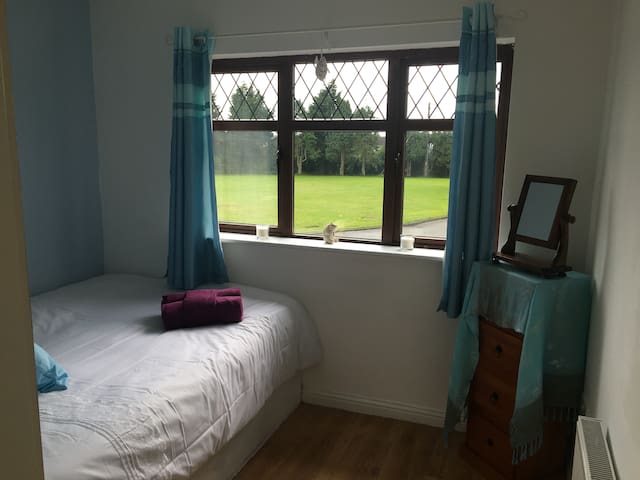 casa de campo con unas vistas impresionantes !! Justo en el corazón de la "de Irlanda Anciet Medio" Newgrange, Tara, Mellifont, la batalla del Boyne nd el bello pueblo de Slane nd el castillo sólo una unidad designada lejos !!!
Tipo de Acomodação
Quarto inteiro
---
Tipo de Imóvel
Casa
---
Acomoda
2
---
Quartos
County Meath, IE, meath, Irlanda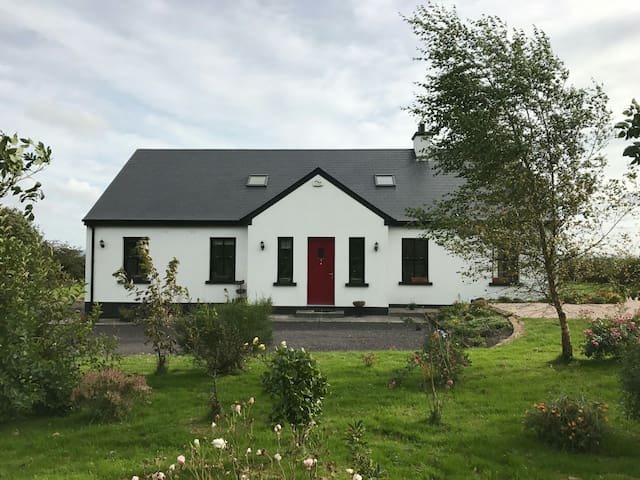 Kolme ylellinen king size vuodetta tilava puhtaita ja valoisat huoneet, yksi huone kylpyhuone ja kävellä vaatekaappi. Tärkeimmät kylpyhuoneessa on jet bath.Located in Boyne Valleyn aluetta kehuskelevan houkutus maaseudulla vielä lähellä monia mukavuuksia, aivan M1. 30min ajomatka Dublin lentokentälle, 1h 30 minuutin ajomatka Belfast lentokentälle. Paikallisia nähtävyyksiä muutamassa minuutissa autolla -Tayto Park (40) FuntasiaWaterpark (15) Newgrange (25) Hill of Tara (30) Carlingford Harbour & Adventure Centre (25). Dublin Zoo (40).
Marie and her family made us all most welcome in their home. Her house was beautiful and spotlessly clean. The bedrooms were palatial and the breakfast laid on was perfect. We had a lovely stay.
Andrew
2016-10-02T00:00:00Z
Gorgeous house. Handy as we had a wedding at Darver castle, 10 minute taxi journey away. Marie was a lovely welcoming host
Ruth
2016-10-29T00:00:00Z
We had a lovely couple of nights in Marie's. We were made feel very welcome, rooms were clean & very comfortable. Breakfast was great & location was very handy for Dublin & Belfast. Would definitely go back. Thanks Marie & family.
Nicola
2016-10-31T00:00:00Z
Marie was an excellent host and we felt very welcome. Everything was absolutely perfect. The atmosphere was very warm and our children felt also very comfortable. The house is very nice and there was everything you need to stay for one or more nights. Breakfast was arranged very well and completely comprehensive.
Thomas
2016-08-23T00:00:00Z
We wouldn't have a problem staying at Marie's house again, friendly people and the house was immaculate. Would give it 6 out of 5 stars if that was possible.
David
2016-08-28T00:00:00Z
La casa está bien situada para visitar la zona de bru-na boine e incluso para visitar los alrededores de Dublín, a sólo 30 minutos de la ciudad. Está en una zona muy tranquila y muy bonita, perfecta para desconectar, y también si se viaja en grupo. Marie ha sido muy atenta en todo momento con nosotros. Desayuno muy completo y conveniente.
Anna
2016-11-11T00:00:00Z
Mary's house is the ideal accommodation to visit the fabulous Neolithic site of Newgrange, the Hill of Slane and the Hill of Tara, the famous Trim Castle is also in the region, ... We had great days full of discoveries ! We were extremely happy to stay at John and Marie's superb mansion. Not only were the accommodations perfectly comfortable, even luxurious, but the kind helpfulness granted by Marie and family were also highly appreciated. Good shower and so sweet towels ...a delight ! Plentiful and varied breakfast: fresh fruits, orange juice, yoghurt, several cereals and bread and ... Certainly one of our best experiences with airbnb. Cheerful ! ...I want to go back !!!!
ANNE-MARIE
2016-09-05T00:00:00Z
Thank You Marie. We had a great time and very good sleep. Sebastian and Filip
Sebastian
2016-09-17T00:00:00Z
Tipo de Acomodação
Quarto inteiro
---
Tipo de Imóvel
Casa
---
Acomoda
6
---
Quartos
Dunleer, Louth, Irlanda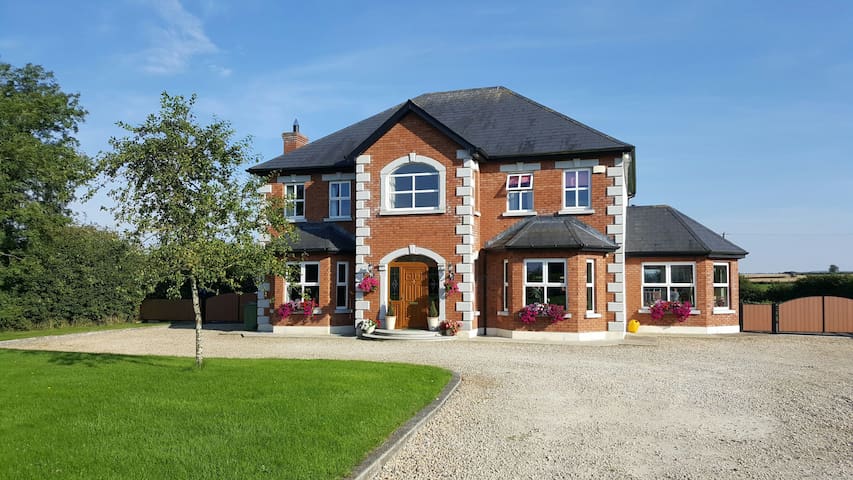 Modern, spacious and clean house with two rooms available. One with a twin/double bed, one with a double. Located on a farm and halfway between Slane and Drogheda in the Boyne Valley. 45 minutes from Dublin airport. Traditional country pub 400 m away (no food here but plenty in Drogheda, 6 km away)
There is a pig farm beside my place and I'd gladly show you a few piglets if time allows.
Beautiful home in the country convenient to Newgrange and Boyne Valley. Colin was accommodating and even gave us a tour of the farm. Piglets were hilarious.
Vanessa
2016-09-03T00:00:00Z
I met Colin last year in Faro, when he stayed at my apartment. This was my first time in Drogheda and I loved it. Colin has a big house, the rooms and conditions are as described, the view from the window is fantastic and the bathroom is huge. Colin show me the main spots in Drogheda and his farm, I saw small piglets to be born, that was amazing. Colin is a great host, and a very interesting person. If you want a farm experience definitely who should meet him at stay with him.
Rita
2016-10-06T00:00:00Z
Colin ha sido un antitrión muy gentil y paciente. Colin espero a que llegaramos de nuestro vuelo muy tarde y fue muy atento con nosotros. Estamos muy contentos con el trato recibido. Repitiremos si tuviésemos ocasión.
Jesus
2016-10-09T00:00:00Z
We enjoyed our stay and visit with Colin, and wish we didn't have to leave so early for the airport the next morning! The room and view were lovely, and I got to hold a piglet! Day made! Best of luck to you, Colin! Look us up if you're ever in SA!
Karen
2016-07-05T00:00:00Z
Colin was very friendly and ready to answer any questions we had. He had good directions to the house even without any house numbers. He greeted us and showed us the room. The room and bathroom were spacious and clean. Colin invited us to see the piglets and pigs that were next door, so we loved that. Overall, we enjoyed our stay.
Jodie
2016-07-22T00:00:00Z
Colin Was à very Nice host. We had à great time in his big house.
Nicolas
2016-04-24T00:00:00Z
It was a very pleasant stay with Colin in his spacious house. He is really friendly and flexible. We arrived around 11 pm although we planned to arrive around 9:30 pm – no problem for Colin. He showed us the rooms and we had a nice chat before we went to bed. We used the kitchen in the morning and left for Newgrange with is only 13 minutes away by car. Highly recommended!
Alexander
2016-08-18T00:00:00Z
Great location near Dublin, when you want to travel by car from Dublin airport around Ireland. Its also close to Newgrange monument. Collin is a good host and his house is nice and big.
Patrik
2016-09-04T00:00:00Z
Tipo de Acomodação
Quarto inteiro
---
Tipo de Imóvel
Casa
---
Acomoda
2
---
Quartos
Drogheda, Louth, Irlanda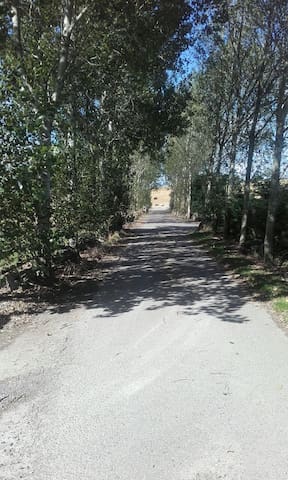 One double bedroom with double bed and a small boxroom with single bed.Separate front door.TV and wifi.Kitchen with washing machine.Large gardens .Generous parking.Walk to Boyne River pathways and forest walks.
Really comfy duplex in the middle of historic site of Boyne. Aidan welcome us like if we were family and share is passion for horses without shyness. Charming!
Shly
2015-10-07T00:00:00Z
The host canceled this reservation 172 days before arrival. This is an automated posting.
Michael
2016-07-09T00:00:00Z
Excellent experience of the countryside, with the battle of Boyne just on your door step. Aiden property was absolutely imazing, the very warm welcome we got when we arrived got to meet the horses, the appartment we stead in was lovely had everything we needed, was like having own place to do what ever we wanted. Aiden was very professional in delivering his property to us. Thank you Aiden for pleasent weekend.☺
Bernard
2015-10-04T00:00:00Z
Lovely apartment, 30 minutes from dublin airport. Aidan out of his way to make our checkin possible even though it was very late at night, also had the fridge stocked with some supplies. I wish we had had time to spend more time in his place!
Nathaniel
2015-09-25T00:00:00Z
Had the best time here, very tranquil rural setting but perfectly situated for access to attractions such as Funtasia and Tayto Park with shops and pub also very handy. Aidan is a generous and gracious host (staying an extra night was no problem at all) and very knowledgeable about the area. Our kids loved seeing the horses every day, can't recommend highly enough!
Ian
2015-08-13T00:00:00Z
Aidan was a very wonderful host :) Our stay there left us wishing we had planned to spend more time in the area! The house was just what we were looking for and had everything we needed. Aidan was very friendly and helpful -and it was great meeting his horses and other animals as well! Thank you for a great stay!
Christina
2015-10-12T00:00:00Z
Perfect ! The flat is beautiful and Aidan is really nice ! Plus if you are fan of horses it's the place to go!
Charline
2015-09-11T00:00:00Z
Nice and Clean apartment. But no temperature control in the apartment!
Pierre-Luc
2015-09-14T00:00:00Z
Tipo de Acomodação
Casa/apto inteiro
---
Tipo de Imóvel
Casa
---
Acomoda
3
---
Quartos
donore, Meath, Irlanda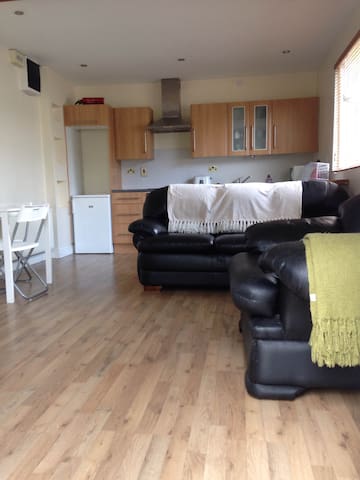 My place is close to restaurants and dining, art and culture, and great views. My place is good for couples, solo adventurers, and business travellers.
My place is close to restaurants and dining, art and culture, and great views. My place is good for couples, solo adventurers, and business travellers.
Tipo de Acomodação
Casa/apto inteiro
---
Tipo de Imóvel
Casa
---
Acomoda
4
---
Quartos
Collon, County Louth, Irlanda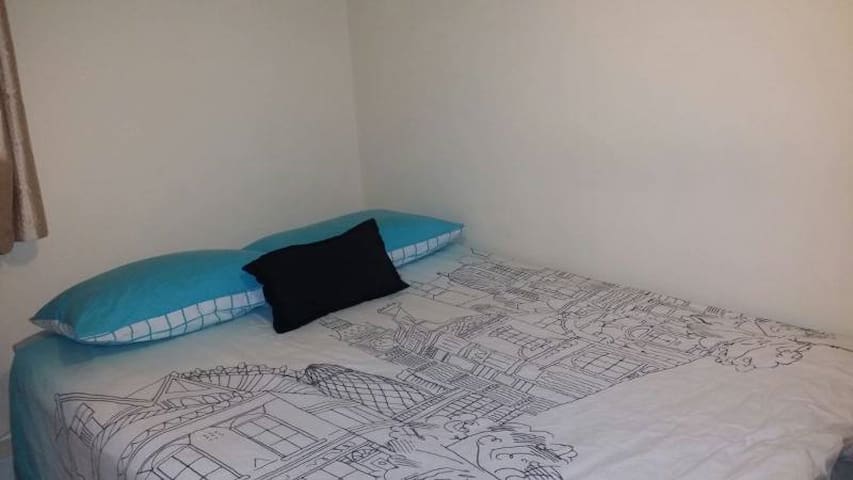 Location; we are 25 mins, from Dublin Airport Newgrange ( bru na boinne ) 6k from our home . Droghrda Mellifont Abbey Monasterboice High Crosses and famous Golf Courses sandy beaches and Tayto Park are a short distance by car . Security parking ,
Come stay with us and share in the magic of the Valley of Kings . Our family has lived in the area for over 200 years. Our two storey country home is built on the site of the famous Battle of the Boyne. Ideal location for angling in many local rivers and touring the megalithic tombs of Newgrange, Nowth,Dowth.Also Hill of Tara (seat of the king's of ireland),Medieval monastery's and the historic town of Drogheda. Nature walks begin at our front door in any direction, one of which brings you to the Boyne canal boardwalk only 50 meters down the road. Private bathroom for this room not en suite bath only.
We live is in a parkland setting our home is a country farmhouse style with old charm and mix match furniture . The bedrooms have double and single beds we do our best to help guests with bed numbers , the rooms have ensuite (towels provided ) we serve a light breakfast before 10 am , There is private parking on the grounds with security ( key code) electric gates , we are 6k from the world famous Newgrange visitor centre , ( bru na boinne ) the Battle of the Boyne site is beside us other historic sites are Drogheda Monasterboice Crosses and Mellifont Abbey are a short drive , There are beautiful walks along the river and over the fields.
We loved this Airbnb. The communication leading up to our visit was excellent with lots of good instructions on how to get there. Michelle gave us a warm welcome & good directions to everything. Lovely home with clean room & our own bathroom. Great setting-so quiet. Nice simple breakfast. Would definitely come back. Thanks so much.
Anne
2015-11-02T00:00:00Z
We had a great time at Arthurs place. Arthur, Michelle and A.J. were very friendly and helpful. Room and our own bathroom were big an clean. Breakfast also was great. Our children loved playing with the friendly big dog. I can highly recommend this place!
Caroline
2015-07-13T00:00:00Z
My wife and I were warmly greeted by Michelle and had a very good visit. It's a lovely property close to the Boyne River. We would have liked to have stayed longer - there is so much to see in the immediate area of the Boyne Valley including Newgrange, Monasterboice, Kells, and Drogheda. We'll come back again.
Kit
2015-09-21T00:00:00Z
The neighborhood was wonderful, well kept property and right in the Boyne Valley, 5 min from Newgrange. Perfect place to begin our exploration of the area. Arthur was very welcoming, friendly and fun. He welcomed us with tea and biscuits and we sat in the kitchen talking and laughing. Very fun family! Arthur gave us great suggestions for where to eat and places to explore before we got to his place. The room was beautiful, comfortable and clean. Arthur made us a nice breakfast of porridge, toast, yogurt and coffee. He made me a yummy cup of hot chocolate! This is a great place to stay! Thank you Arthur and family!
Peggy
2016-09-16T00:00:00Z
Arthur welcomed us with open arms. He introduced us to his family, including Prince, who made us feel very welcome! Arthur is down to earth and a great host. He gave us advice on areas of interest and where to start to explore the historic ruins of Ireland. The room was comfortable and the amenities were all we could ask for. The food was great and Arthur and his family made us feel welcome and comfortable. We enjoyed the stories and felt a part of the family, even if just for a few days.
Mary
2016-05-13T00:00:00Z
We enjoyed our stay. Host gives great advice. Home is beautiful. Prince is a real charmer.
Elizabeth
2015-10-01T00:00:00Z
we had a great night at arthurs house. the room was really beautiful and the bed super comfy. they welcomed us very warmly and we recommend this lovely house everyone, who wants to stay at a beautiful place with kind people. Thank you for everything!
Merve
2015-09-30T00:00:00Z
Nous avons passé un séjour très agréable chez Arthur et Michèle. La maison et les chambres sont spatieuses et confortables, le petit déjeuner copieux, et les hôtes charmants . A recommander.
Emmanuelle
2016-10-10T00:00:00Z
Tipo de Acomodação
Quarto inteiro
---
Tipo de Imóvel
Casa
---
Acomoda
3
---
Quartos
Donore, Meath, Irlanda
Quarto individual disponível em uma casa particular em Drogheda. Localizado a 30 minutos de carro do Aeroporto de Dublin (45min de ônibus). 15 min hospitalar. A plena utilização das instalações da cozinha, lavadora / secadora, Wi-Fi ilimitado. Cereais de pequeno-almoço com chá e café disponível. Deve ser aprovado com animais como eu tenho um cão pequeno. Não fumar, álcool ou comer no quarto por favor. -15min Pé do centro da cidade de Drogheda. -10min De carro da praia localização -Ideal para explorar O Boyne Valley, Newgrange, Monasterboice e Mellifont Abby
Ideal place to stay for me as I was in the process of finding my own place in Drogheda. Great value for money and Jean is a star of a host.
Eoin
2016-08-20T00:00:00Z
Very nice clean house and room. Jean was very wellcoming and supportive to facilitate my requirements. The house is close to the town centre, located in quite area.
Vineta
2016-08-30T00:00:00Z
I can not believe how perfect this place was! My wife and I had an absolute perfect stay with Jean. She is kind, engaging, and very helpful. Would recommend over and over again! Thanks Jean!
Shaquille
2016-07-24T00:00:00Z
Jean was the most incredible host, I felt at home after 5 minutes of my arrival and I have to be honest I felt a bit sad when I had to leave as I was getting used to the house by then. The house is very comfortable and you have everything you need. And a lovely dog "Molly" who never stops playing tennis with you. You can ask Jean for any advises regarding transport, places to go, places not to go. Her son is also a very nice fella, who helped me a lot with my suitcases due to my back problems and with my trip to Dublin. I should have left a new jar of coffee to Jean as I drank like 500 cups in my stay. In other words, the experience in Drogheda with Jean is very worth trying. And I will never forget the experience in Drogheda.
Julio
2016-09-14T00:00:00Z
Experience in the home of Jean has been great. she is a wonderful person and helped me a lot in my first days in Drogheda. The house is very comfortable, is very clean, and very well located. Breakfast is very complete and you can eat all you want. Certainly, it is perfect for a stay in Drogheda. From here I want to thank Jane for all your help, she is already my Irish mother. La experiencia en la casa de Jean ha sido estupenda. ella es una persona estupenda y me ayudó mucho en mis primeros días en Drogheda. La casa es muy confortable, está muy limpia, y está muy bien situada. El desayuno es muy completo y puedes comer todo lo que quieras. Sin duda, es perfecta para pasar unos días en Drogheda. Desde aqui quiero dar las gracias a Jane por toda su ayuda, ella ya es mi madre irlandesa.
Elena
2016-09-17T00:00:00Z
I was in town for a short trip and Jean's house was the perfect place to stay. The house was as advertised and was nice and warm and comfortable on a really cold weekend. Jean was basically the ideal hostess, very friendly, welcoming and accommodating. The location is a short walk or cab to the town centre. I would highly recommend Jean's place. Also, Molly the dog is super sweet.
Shane
2016-11-20T00:00:00Z
Jean is a lovely lady, and an excellent host! My daugther was well looked after during her stay at jeans. Tea at arrival. A lovely warm room and her house is only 15 min walk from city centre!! And her dog molly is beautiful!! Would highly recomend!!
savina
2016-11-17T00:00:00Z
I booked Jean's room for my brother when he visited me. Jean was very very nice and helped us with good sightseeing tipps. Her house is lovely and clean. Even her dog is very cute. My brother enjoyed his stay and the breakfast a lot. I can recommend Jean 100 percent. :)
Sara
2017-01-02T00:00:00Z
Tipo de Acomodação
Quarto inteiro
---
Tipo de Imóvel
Casa
---
Acomoda
1
---
Quartos
Drogheda, Louth, Irlanda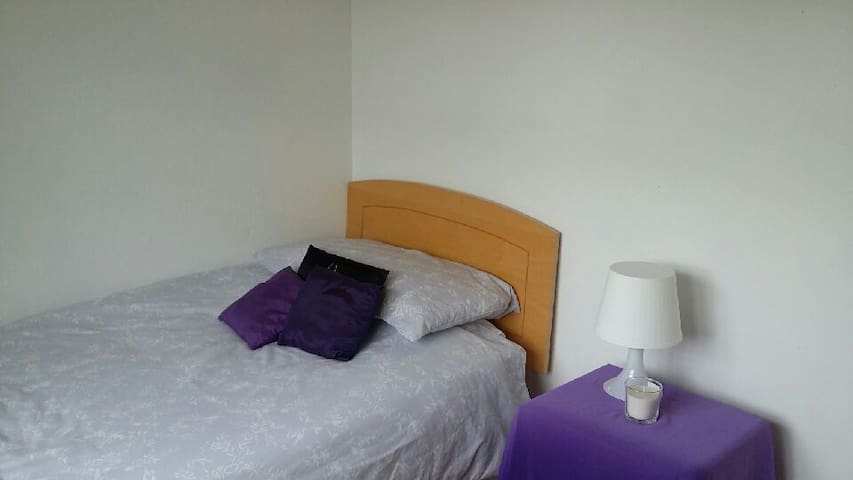 Spacious bright ground floor room in a quiet setting with dual aspect views over the walled garden and courtyard. Private access and an adjacent twin room can be made available if required.
Tipo de Acomodação
Quarto inteiro
---
Tipo de Imóvel
Casa
---
Acomoda
2
---
Quartos
Termonfeckin, Louth, Irlanda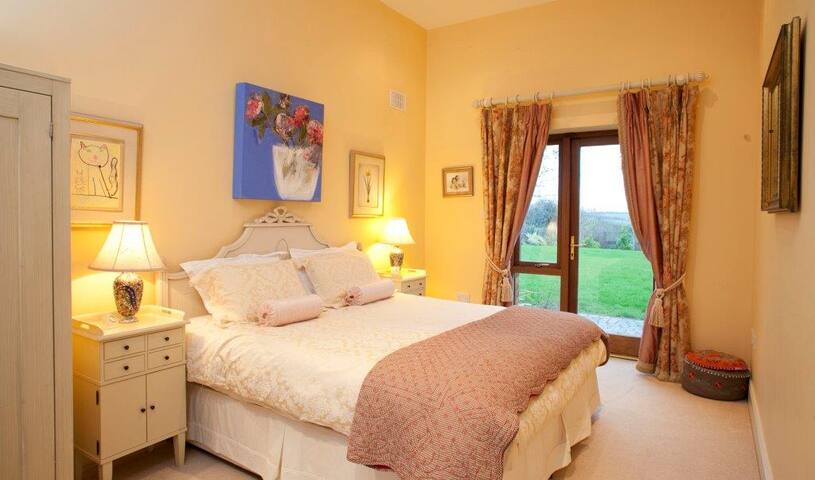 2 miles from Drogheda town about 30 min walk ,shop around the corner , car parking available .
Good location, very quiet place, optimal for a nice sleep and David is nice and friendly host
Valerio
2017-04-02T00:00:00Z
Incredible experience. Ideal and high room. David is a friendly anfitrion. Muy recomendable!
Javier
2017-04-04T00:00:00Z
Tipo de Acomodação
Quarto inteiro
---
Tipo de Imóvel
Casa
---
Acomoda
2
---
Quartos
Drogheda, County Louth, Irlanda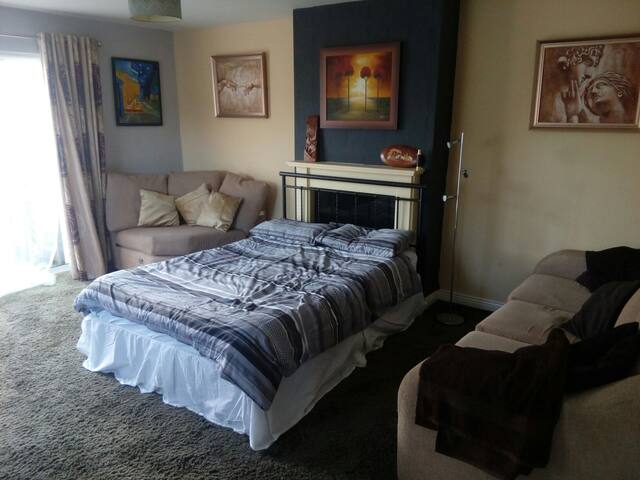 casa de campo con unas vistas impresionantes !!
habitación doble wuth cuarto de baño completo con bañera! Justo en el corazón de "Irlanda Antiguo Oriente". Incluso se puede ver el sepulcro megalítico de Newgrange por la ventana !! , Ideal para Slane concierto, "Las armas nd rosas"
Es un barrio muy tranquilo, rural! Situado en el corazón del "de Irlanda del Antiguo Oriente" en una de las zonas más históricas en el país !!!, Newgrange, la batalla del Boyne, Mellifont Abbey y el bello pueblo de Slane están a sólo una corta distancia !!
Tipo de Acomodação
Quarto inteiro
---
Tipo de Imóvel
Casa
---
Acomoda
2
---
Quartos
Collon, County Meath, Irlanda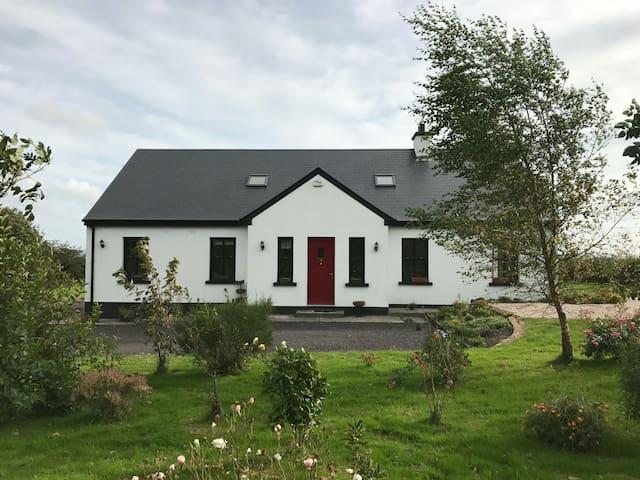 Double bed in heart of "Ireland's Ancient East" in house with stunning views!, World famous Megalithic tomb of Newgrange, Battle of the Boyne, nd d beautiful historic village of Slane just a few mins away!!! Bathroom literally just across the hall!!
Stunning views
Quiet!! Animals for neighbours!! But just off main road to Dublin!!!
Tipo de Acomodação
Quarto inteiro
---
Tipo de Imóvel
Casa
---
Acomoda
2
---
Quartos
collon, County Meath, Irlanda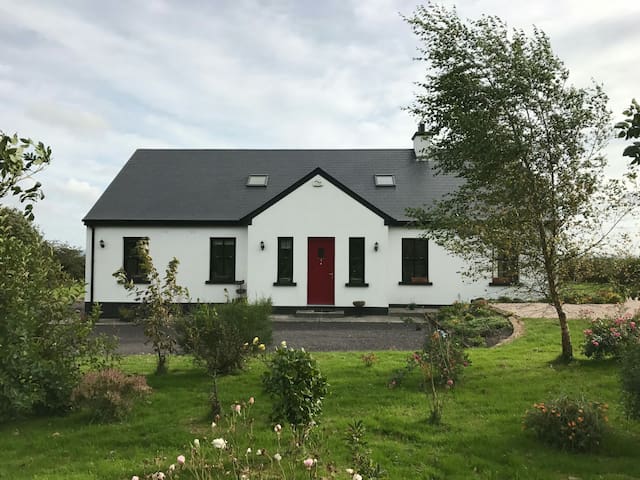 Listoke Courtyard Gisting er sett meðal 6 hektara af skóglendi og görðum og opnum ræktað land. svefnherbergi og en suite baðherbergi (sem felur í sér 85 m2) með útsýni yfir garði og Edwardian Walled garðinum. The Pavilion Tearooms og The Gallery á Listoke eru opin daglega gestum frá 9am til 6pm. Gin School okkar mun formlega opna á ágúst 13th þessu ári og Gin Distillery okkar mun opna fljótlega eftir miðjan september.
Listoke er á Boyne Valley Garden Trail. Við höfum einnig Tea Rooms, garður búð og listasafn. Okkar Gin School og Gin Distillery mun opna í ágúst 2016
Rural staðsetningu enn nærri bænum Drogheda. Helst staðsett í minnstu fylki í Ireland (County Louth) hálfa leið milli Dublin og Belfast. Tilvalin fyrir að heimsækja sveitarfélaga veiði þorpum Clogherhead og Carlingford. Listoke er einnig innan seilingar í Cooley fjöllin og fjölmörgum staðbundnum framleiðendum matvæla.
The room and location were perfect for our needs. Juliet was very accommodating with timing of our arrival after flying overnight from Canada.
Kelly
2015-07-31T00:00:00Z
Tipo de Acomodação
Quarto inteiro
---
Tipo de Imóvel
Casa
---
Acomoda
2
---
Quartos
Drogheda, Louth, Irlanda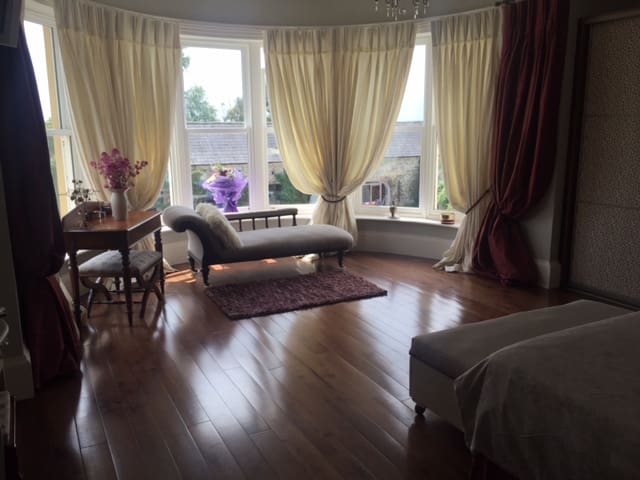 Double room with own bathroom in a private house in Drogheda located just 25 min by car from Dublin Airport (50 min by bus)and 10 min from the beach. Free continental breakfast & Wi-Fi. There are nice restaurants and pubs nearby. Lovely neighborhood. Bus stop just 5 min walk from the house.
Bright welcoming house in a friendly neighbourhood. The room itself is spacious and has a private bathroom. Towels and breakfast provided along with free filtered water and tea/coffee as you wish! Free Wi-Fi also included.
Free on-street parking is available for guests right in front of the property. The neighborhood is very friendly and welcoming. Sandy beach is only 10 min from the house (by car).
I only had a very very short stay at Miska's place, for what I had it was a good stay. Miska was very easy to coordinate my arrival with, and she and her family are very friendly.
Ishay
2015-10-18T00:00:00Z
Sono stato accolto personalmente dal proprietario dell'abitazione che mi ha messo subito a mio agio. Mi ha fornito tutte le indicazioni ed il supporto per muovermi in Drogheda con sicurezza. La stanza in cui ho vissuto per 15 gg accogliente e spaziosa, anche se il bagno un po' piccolo. Ampia disponibilità alimentare per la prima colazione. Grazie Sameer e Miska!
Cossetti
2015-12-01T00:00:00Z
Very welcoming and helpful. Clean room, large, beautiful. I highly recommend this family
Brian
2016-02-02T00:00:00Z
Really lovely family and very helpful. Area is nice and quiet and safe. Room is great, warm, big and has the luxury of its own bathroom. Would highly recommend
Naweed
2016-02-13T00:00:00Z
Miska and her daughter were very inviting and friendly. I enjoyed my short stay. Thank you!
Meghan
2015-12-05T00:00:00Z
Camera ampia, calda, pulita e con wc. Letto comodo e caldo.
Fiorella
2016-02-15T00:00:00Z
Miska was a great host, very friendly and helpful. I really appreciated that she made the room available at very short notice which was a big help for me. Miska has a very nice house and the room was clean and comfortable. I really enjoyed breakfast and meeting Miska and her family. Highly recommended.
Mike
2015-12-08T00:00:00Z
Miska is a really friendly lady. Her husband & her have a lovely family. I stayed there two nights & it is a very quiet area.
Michael
2016-01-08T00:00:00Z
Tipo de Acomodação
Quarto inteiro
---
Tipo de Imóvel
Casa
---
Acomoda
2
---
Quartos
Drogheda, Louth, Irlanda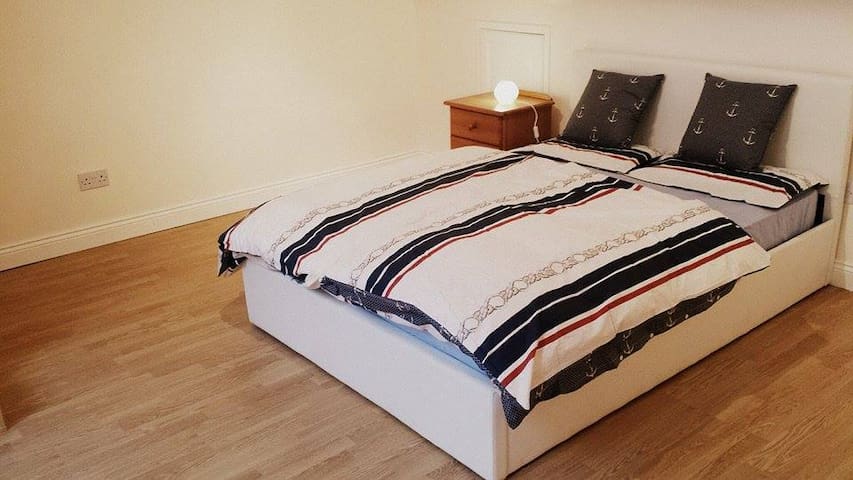 1

–

18

de

71 Casas para Alugar
Insira as datas para ver o preço total. Taxas adicionais serão aplicadas. Impostos podem ser adicionados.