34 Apartamentos para Alugar
개인은 완전히 자기는 해변과 선착장까지 도보로 이동할 수있는 거리에 스튜디오가 포함되어 있습니다. 와이파이 역방향 사이클 에어컨.
Mindarie 조용한 가족 교외이다.
Everything was great perfect size for just me, and the location worked great for me as was in Perth for a wedding. Studio was very private, own entrance, clean and tidy. Everything was explained well on how to get there pick up of keys etc. Would definitely stay there again.
Jodie
2016-11-23T00:00:00Z
Very well designed & comfortable studio
Shirley & Paul
2017-03-11T00:00:00Z
Very clean room and it has everything you need. Very close to the shops and it's separated from the main house. Thank you!
Helen
2016-12-27T00:00:00Z
This accommodation is clean, has all the necessities and has a separate access to the main house so it was like your very own apartment. We didn't explore the area by foot as we were visiting family. Very well styled as well. Communication with the host was always very responsive. The WiFi wasn't working when we stayed and mentioned this to Clare but they were experiencing nbn issues which is out of Clare's control. All in all we would stay again!
Amanda
2016-12-09T00:00:00Z
Well designed cosy/modern apartment, Clare's place was a perfect for for my partner and I to attend a wedding at the Mindarie Marina. Clare is very easy to communicate with, and was very accommodating to our early check in, and other queries we had. Thanks again Clare :)
Cathryn
2017-01-15T00:00:00Z
Very nice studio. Better to have a car if live there. It took us half an hour one way to walk to nearby shopping centre.
Desiree
2017-01-07T00:00:00Z
The studio apartment is small but very clean and very quiet. The fold down bed is extremely comfortable and easily put up and down. The access is via a side gate and is totally separate from the house, the pathway is well lit and I felt very safe and secure staying here. I stayed here to visit my daughter and did not get to explore the area, but I think you would need a car to get about.
Debbie
2016-12-11T00:00:00Z
Tipo de Acomodação
Casa/apto inteiro
---
Tipo de Imóvel
Apartamento
---
Acomoda
2
---
Quartos
Mindarie, Austrália Ocidental, Austrália
「パラダイスバイザシーは、「海の見え隠れを持つ最初の階のバルコニーがあります。この真っ白完全に家具や装備1ベッドルームマリーナアパートでお待ちしています。 あなたは、あなたの目の前のビーチ、カフェ&レストランでMindarieマリーナの素晴らしい場所などあなたが楽しい滞在のために必要なすべてを持っています。 あなたは夕日のように空の素晴らしい色を見てバルコニーでリラックスすることができながら、スマートテレビ、無線インターネット、PS3で、子供たちは、楽しまれます。
新しい複雑で、このアパートは、朝食バーとスツール、フルサイズのオーブン、食器洗い機、電子レンジ、あなたが必要とするすべてのものと完全装備のキッチンを取り入れ、オープンプランエアコン付きのラウンジ/ダイニングエリアと家族のために十分な広々としています手間のかからないと楽しい滞在を持っています。あなたの便宜のためにアパート内で使用可能な洗濯機と乾燥機もあります。 主寝室が整っローブクイーンサイズのベッドを備え、それは独自のエアコン、バスルームに直接アクセスできます。 大規模なモジュラーラウンジですばやくダブルベッドに良い品質のマットレスとの適切なソファを変換すると、それは快適に4人が眠ります。 Mindarieマリーナ分署内に位置し、それは「ボート」、またはそのすべての重要なハッピーアワーのための「インディーズ」へ徒歩圏内です、または朝食のためにあなたのすぐそばにレストランやカフェを活用する(またはより良いブランチ)、と他の方向に徒歩ですぐに有名なClaytonsビーチは、この偉大なマンションの徒歩圏内にすべてを行うにはたくさんあります。
結晶インド洋の海域、見事な夕焼けやのんびり地中海感覚で、Mindarieマリーナ分署は、ウォーターフロントのダイニング、ライブエンターテイメント、ボート、釣り、サーフィンのための完全な行先である - それは、全体の家族のために楽しいです。 ボードウォーク上にステップアウトして、センセーショナルなコーヒーやカクテルを楽しむことができるダイニング、エンターテイメント施設、の大きな範囲を探る、豪華な食事を共有し、生演奏を聴いたり、あなたの子供は無料、楽しい活動に関与し得ます。 水の上に楽しいのビットについては、クルーズに出掛ける地元のビーチの一つで泳いだり、またはビーチバレーボールのゲームで一日にいくつかの遊びを追加します。 これは、家族旅行やロマンチックな逃避のために設定する完璧な海辺です!
Location, location, what a fantastic place to stay the unit was more than we expected, Alana was so accomodating and friendly... And the Marina was magnificent, great eating places no shops just pure indulgence.. The boat is a great pub and happy hour is well used and great value.. Would stay here again, we have family in Perth and location is spot on, thanks Alana..
Neil
2017-04-01T00:00:00Z
Fantastic property and host
Steve
2017-02-23T00:00:00Z
Amazing place would recommend anyone to go here peaceful, clean, everything you need in kitchen and well thought out.
Emma
2017-02-10T00:00:00Z
Alana was excellent to deal with and we easily checked in after hours with no problems. The apartment was very clean and very tastefully furnished with all the essentials. Being walking distance to the Marina was perfect, I would be quick to recommend this place.
Brea
2017-03-18T00:00:00Z
The host canceled this reservation 4 days before arrival. This is an automated posting.
Shaun
2017-04-02T00:00:00Z
Alana and Brett are really great attentive hosts, and it made our stay carefree and relaxing. It's a modern apartment and the location is lovely: peaceful and within walking distance to cafes and the water.
Advita
2017-03-07T00:00:00Z
Tipo de Acomodação
Casa/apto inteiro
---
Tipo de Imóvel
Apartamento
---
Acomoda
4
---
Quartos
Mindarie, Austrália Ocidental, Austrália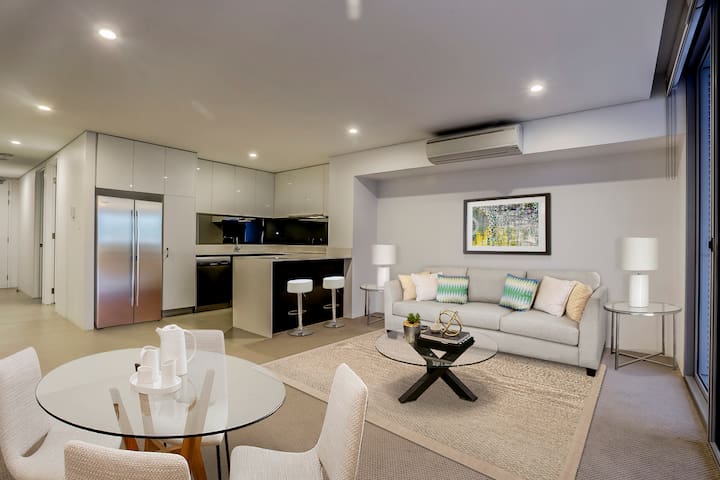 2 chambres à coucher tout neuf, unité entièrement meublé avec une belle vue sur la mer et à 800 m à pied de la plage (10 minutes) dans la belle banlieue de clés Mindarie. La plage a récemment eu un 300 mètres par 85 mètres nage enceinte sécurité construit et est patrouillé par la Quinns Mindarie Surf Life Saving Club. L'appareil est fourni à un niveau élevé avec une chambre double et une chambre double avec lits superposés.
This Mindarie Beach house owned by Steve and Sarah is lovely. Located near to many amenities thus it was easy for us to grab stuff from the pharmacy or mart. The sea view was fantastic. The house was very clean, cosy and well-equipped with appliances. My family and I enjoyed our stay. We felt at home. It is a separate residence from the owners' and thus we enjoyed much privacy. Steve is fabulous. He attended to our needs and enquiries promptly. Thank you for having us!
Nizah
2016-06-15T00:00:00Z
Great place to rest and enjoy sunshine. Steve and Sarah are very friendly and accommodating. .also the house was ideally suited to our needs. it is so clean, with comfortable beds.Hope we can come back again someday.
effie
2016-10-08T00:00:00Z
Great location and great unit
Heidi
2016-05-12T00:00:00Z
Lovely light bright and clean place to stay. Well equipped kitchen. Easy walk to the beach.
Robyn
2017-02-25T00:00:00Z
Very friendly hosts. Great location. Very suitable for a small family to enjoy Perth's sunny weather and local beaches.
shirley
2016-09-30T00:00:00Z
Perfect location for people wanting to visit family in the North Perth area. Perfect hosts
Kathy
2017-02-15T00:00:00Z
Had a superb five week visit. The unit was excellent. Modern, clean with everything you could need for a short or long term stay. Communication was superb. Prompt, eager to help and very friendly. Area is beautiful with plenty to keep you busy. Would highly recommend. Thank you.
Susan
2016-09-04T00:00:00Z
Great location and fantastic beach house. Steve and Sarah were very approachable and friendly. I would definitely recommend to anyone who wants to stay in the area. Thanks guys.
Ben
2016-11-21T00:00:00Z
Tipo de Acomodação
Casa/apto inteiro
---
Tipo de Imóvel
Apartamento
---
Acomoda
4
---
Quartos
Mindarie, Austrália Ocidental, Austrália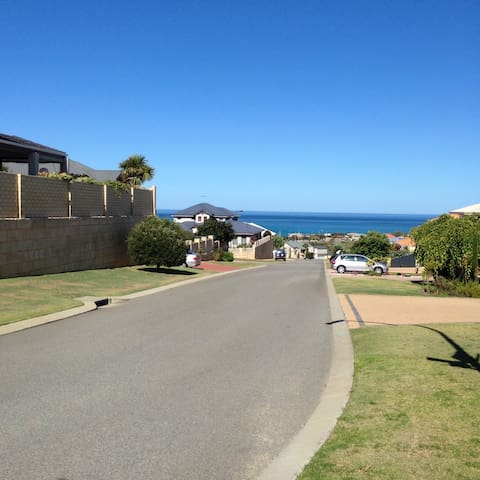 Tipo de Acomodação
Casa/apto inteiro
---
Tipo de Imóvel
Apartamento
---
Acomoda
4
---
Quartos
Mindarie, Austrália Ocidental, Austrália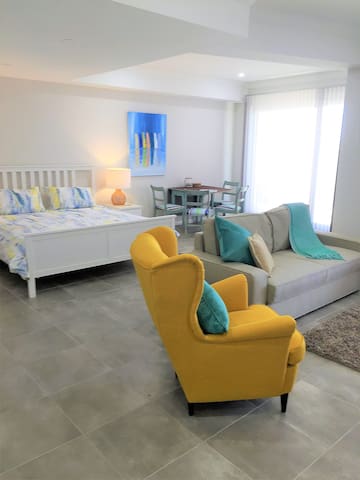 Fantastic self contained unit. Lots of privacy. Hosts were very hospitable. Great location near the beach. Highly recommended.
Billie
2017-03-13T00:00:00Z
Great place, excellent location, clean and lovely. We were very impressed and would highly recommend it. Thank you Ken & Denise!!
Kathryn
2017-01-07T00:00:00Z
I booked this place for an international work colleague for a business trip. She spoke highly of the accommodation and said the hosts were very helpful. It was easy to get to, close to the beach and amenities.
sharon
2016-07-08T00:00:00Z
The flat is the perfect home away from home with everything you could possibly need. I initially booked it for a few days then returned for a few weeks. The location is great, plenty of nearby shops and restaurants and Ken and Denise are fabulous hosts. Highly recommended for business or leisure travellers. Yanchep National Park is less than half hour drive north, great for a picnic by the water surrounded by kangaroos and even a koala enclosure. The city is easily accessible either by train or car and the beach is just a short walk away. I would highly recommend the flat and will definitely stay here again any time I'm back in Perth.
Anna
2016-05-21T00:00:00Z
Denise explained everything about the property and the area. She had provided all the essentials tea coffee etc. There was even some fresh flowers which was a lovely touch. Denise even provided beach towels.
Lima
2016-11-24T00:00:00Z
Thank you Ken & Denise. The flowers were beautiful, a lovely, bright and cheerful welcome. The area is quiet so enjoyed a wonderful sleep after walking along the coast. Couldn't have asked for more, I'm sure we'll be back!
Kathie
2016-07-13T00:00:00Z
Ken & Denise are very nice host. Their place is private, cozy and well equipped. You can actually find all the things you need in the house. Location is well too. It is closed to beach that you can relax there. They offer a parking space if you drive. If you cannot drive, you may walk less than 10 mins to bus stop and get to train station by bus. I stayed at their place for 14 days and I enjoyed it very much. Will definitely choose to stay there again next time I go to Perth. Highly recommend!
Wai Sze
2017-01-01T00:00:00Z
The accommodation was very comfortable and good value for money. The host had provided everything we could have possibly needed from beach towels to an iron. As the accommodation had its own entrance to the property we felt like it was our own little apartment for a few days. We will definitely be back.
Hollie
2017-01-20T00:00:00Z
Tipo de Acomodação
Casa/apto inteiro
---
Tipo de Imóvel
Apartamento
---
Acomoda
2
---
Quartos
Mindarie, Austrália Ocidental, Austrália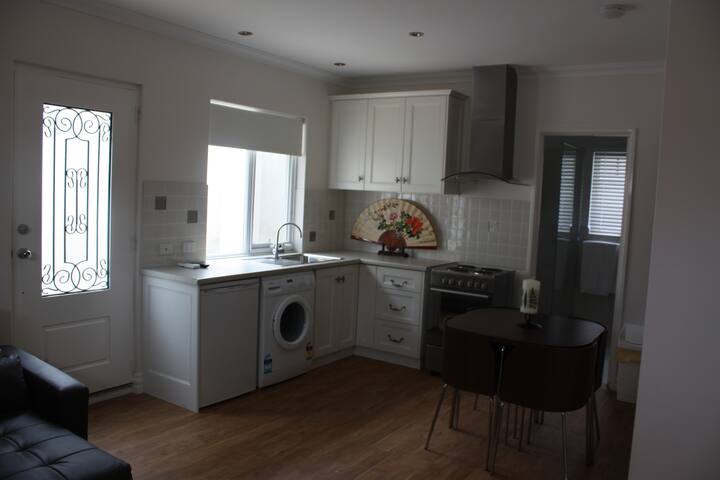 The Suite was perfect for a getaway with my husband. It's like a luxe granny flat with an awesome view and vibe. Loved that there was a bottle of wine for me in the fridge!
Phillipa
2016-05-30T00:00:00Z
The Suite is in an amazing location and perfect for a getaway. Wine, chocolate and fresh fruit was waiting for us on arrival. Would recommend this place in a heartbeat!
Matthew
2017-03-31T00:00:00Z
We highly enjoyed our stay and would recommend. Great views and location for a relaxing weekend.
Marc
2016-08-21T00:00:00Z
Thank you for such a relaxing stay! There was plenty of space for two people and the place was immaculate. Lots of lovely little details (chocolates, toiletries, fresh fruit etc) and the gorgeous decor made the stay such a calm enjoyable experience. You could tell the owner wanted to make the stay welcoming. The view of the marina was so calm and quiet and it was great to watch the sun go down with a glass of bubbles under the gazebo followed by a relax in the hot tub on a fresh winter evening. We would definitely recommend this to others and would revisit.
Richard
2016-08-14T00:00:00Z
Tipo de Acomodação
Casa/apto inteiro
---
Tipo de Imóvel
Apartamento
---
Acomoda
2
---
Quartos
Mindarie, Austrália Ocidental, Austrália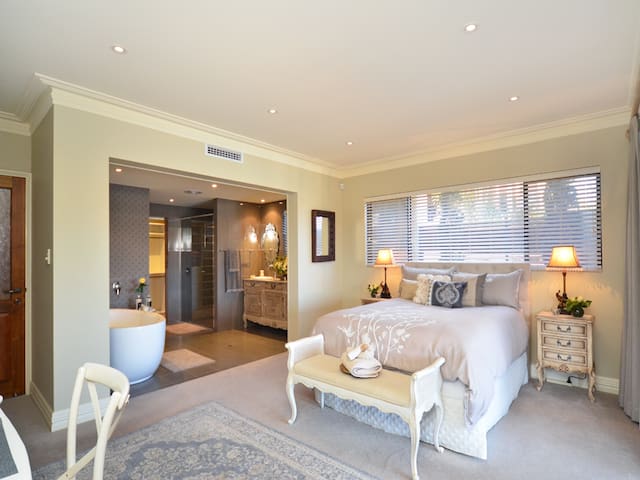 Für Profis - ruhige Unterkunft in der Nähe von Strand. Großen Raum für Autoren, Akademiker, postgrads, Rechtsanwälte, journos, IT, Architekten, Ingenieure und andere Fachleute oder der Arbeit zu entspannen.
Die Wohnung ist in sich geschlossen und in einem weißen modernistischen Stil mit Gemälden und persischen Teppichen auf polierten Betonboden eingerichtet. Sie können auf den Indischen Ozean zu sehen in der Nähe von beiden Küche und Garten. Die Küche ist mit Ventilator-Backofen und Geschirrspüler. Es gibt Business-Qualität im gesamten. Es gibt Reverse-Zyklus Klimaanlage im Wohnzimmer und Schlafzimmer mit Heizung und Lüfter im zweiten Schlafzimmer. Es gibt eine Waschmaschine im Badezimmer, das eine Dusche hat. Es gibt einen Wäschetrockner im Garten. In allen Zimmern gibt es große Stauraum!
Die Nachbarschaft ist eine interessante Mischung aus Einheimischen, Besuchern und Fachleuten aus der Stadt eine andere Art von Leben wollen. Es bietet eine breite Auswahl an Strand Erfahrungen mit verschiedenen Arten von Strand, Restaurants, Cafés, Küstenweg, Marina, Surfen, Tauchen, Walbeobachtung und viele andere Unterhaltung. Im vergangenen Jahrhundert war Quinns Rocks ein Fischerlager von Zuhause auf Zeit gebauten Buden für den Urlaub außerhalb der Stadt verwendet. Es hat immer noch etwas von diesem Gefühl. Quinns Rocks als ein Ort entwickelt, wo die Menschen aus der Stadt in einer entspannten "alternativen" Lebensstil entkommen konnte. Bis vor kurzem behauptete Quinns Rocks die größte architektonische Vielfalt in Australien haben eine umfasst eine Vielzahl von Pol Häusern, pueblo Gehäuse, Buden, Stampflehm und ultra lightwight ecohouses, kleine Villen und viele andere Haustypen.
This beach apartment in Quinns Rocks was fantastic. The area was lovely & the apartment is in a perfect location, very well equipped & extremely comfortable. Terence is a wonderful host & we enjoyed our stay so much we have booked to stay there again very soon. Overall, excellent value for money.
Gayle
2016-01-03T00:00:00Z
Fantastic! My experience at quinns rocks was very nice. Terry's apartment is very comfortable, clean and fully furnished. Internet connections works very well. The area is quite, 5 minutes from the beach by walk and less of 10 minutes by car from a shopping centre called Ocean keys. There are public transport and a train that connect with Perth. If u r looking for a great area out of Perth u r in the right place.
Gianluca
2015-10-30T00:00:00Z
The Beach Apartment in Quinns Rocks is comfortable and well furnished. It is close to the beach, shops and restaurants and Terence made every effort to ensure that my stay was as comfortable as possible. The kitchen is well equipped with stove, microwave, fridge/freezer. a dishwasher, coffee, tea milk etc. A great selection of books, some DVDs, WiFi, fluffy towels and a whisper quiet location round off a very convenient, comfortable and affordable place to stay. Thank you.
Rean
2016-04-14T00:00:00Z
Thank you Terrance for another great stay at your wonderful beach apartment. We've recommended you to our friends in Gero & they'll be booking their holiday very soon.
Gayle
2016-04-26T00:00:00Z
Apartment in Quinns Rocks is spacious, clean and fully equipped. Quiet neighbourhood. We didn't meet Terence but he responded to our messages promptly and we had no issues during our stay.
Michele
2016-05-28T00:00:00Z
Definitely wish to stay again next time! Very good location and equipment! Everything is clean and well arranged!
yapeng
2017-01-02T00:00:00Z
The most beautiful former garage i ever slept in. Really cool place!
Filip
2017-02-09T00:00:00Z
The apt was lovely
Joolz
2016-12-04T00:00:00Z
Tipo de Acomodação
Casa/apto inteiro
---
Tipo de Imóvel
Apartamento
---
Acomoda
4
---
Quartos
Quinns Rocks, Austrália Ocidental, Austrália
Brenda's Gaudi inspired studio apartment was perfect for a weekend away. The apartment is detached from the main house, welcoming, clean and well equipped. We enjoyed walking down to the beach and just chilling out within easy driving distance from Perth. Brenda was a wonderful host, she gave us all the information we needed. The wifi was great.
Shannon
2016-03-07T00:00:00Z
Brenda was very helpful with local walks , maps and shopping info
Marie
2016-09-13T00:00:00Z
This apartment is absolutely perfect. The host are helpful but not in your face and the gardens are a joy. Once inside the apartment everything is clean and the decor is just so bright and welcoming. I will be returning to this little gem.
Eddy
2016-02-22T00:00:00Z
We thoroughly enjoyed our time at Quins Rock . The apartment is tastefully decorated, immaculately clean and comfortable. The correspondence in regard to booking details was extremely efficient. The apartment is just as it appears on the photos if not better. We had the best fish and chips we have had in years at Salty's near the ocean front. Thank you Brenda for a lovely stay. Warm regards Dawn.
Dawn
2016-03-27T00:00:00Z
Brenda greeted us with a big smile, and genuine warmth. She walked us down to the lovely little Spanish style studio. Even though it was a blustery old winters day, I still felt like I was in the Mediteranian. The studio is spacious, very clean and comfortable, with everything you could need. The bed was divine. The front balcony had a view of the wonderful and eclectic Quinn's Rock homes. I will defiantly return to stay, next time we are up visiting friends. "Old Quinn's is a gorgeous part of the world, close enough to the city, but it feels like a fishing village/ part of Freo.
Libby
2016-05-23T00:00:00Z
loved the Mediterranean feeling and location
david
2017-01-18T00:00:00Z
Lovely place to stay lovely hosts
Caroline
2017-01-06T00:00:00Z
Excellent value for money unique accomodation. Good location next to the beach, would highly recommend
Sue
2016-10-30T00:00:00Z
Tipo de Acomodação
Casa/apto inteiro
---
Tipo de Imóvel
Apartamento
---
Acomoda
2
---
Quartos
Quinns Rocks, Austrália Ocidental, Austrália
Meu lugar é de 5 minutos a pé da estação Clarkson e na rota de ônibus para Oceano Chaves Shopping Center, perto de Mindarie praias e costa do sol. 10 minutos do Joondalup Lakeside e Joondalup Golf. 15 minutos do Parque Nacional Yanchep. Você vai adorar o meu lugar porque é conveniente, muito central. Bons restaurantes locais a poucos minutos, chineses, indianos, etc. Meu lugar é bom para casais, aventureiros individuais, viajantes a negócios e famílias (com crianças).
It was a good stay and the couple are really great host.
Jo
2017-03-03T00:00:00Z
Garden Apartment Clarkson A++. I have thoroughly enjoyed my stay in this lovely self contained apartment. The hosts are very helpful and extremely welcoming. I would highly recommend this place to both single travelers and small families. This is a perfect place to stay especially if visiting family based in the area but would like your own independence. The hosts have thought of everything that you would have in your own home. The apartment is spotlessly clean and tidy and is also close to all amenities and public transport. I will certainly look to stay here again for future visits.
Helen
2017-03-29T00:00:00Z
Tipo de Acomodação
Casa/apto inteiro
---
Tipo de Imóvel
Apartamento
---
Acomoda
4
---
Quartos
Clarkson, Austrália Ocidental, Austrália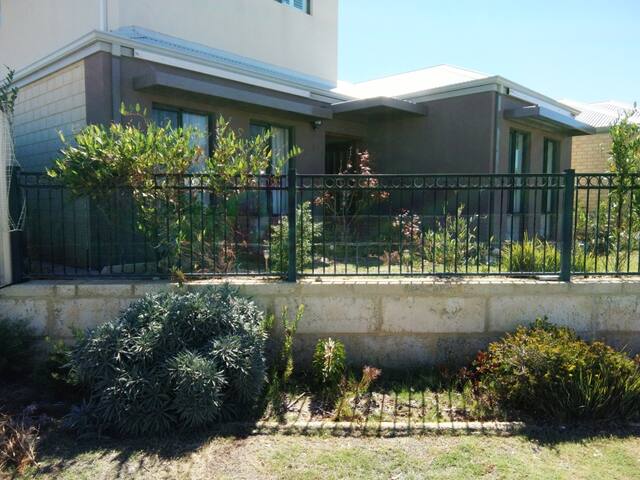 Disfrutar de puestas de sol sobre el océano cada noche. A 100 m de la orilla del agua de la playa de Quinn, Sun Studio ofrece conexión Wi-Fi gratuita y aparcamiento gratuito en el establecimiento. Los huéspedes pueden relajarse en su, patio privado orientado hacia el norte, que ofrece muebles al aire libre, sombra y una ducha. Sun Studio es un espacio moderno, totalmente independiente y con instalaciones de cocina y baño completo, aire acondicionado, lavadora, televisión, reproductor de DVD y más.
Ven a disfrutar del ambiente fresco, costera en Sun Studio - Sólo un minuto a pie de la playa de Quinn. El estudio es un apartamento independiente a estrenar con una orientación norte, patio privado y vía apartada de la playa. Separado de la casa principal, tiene su propia área frente a la calle y aparcamiento. El espacio está lleno de luz natural gracias a los techos altos y grandes ventanas adicionales. La decoración moderna proporciona una sensación relajante y acogedor. Instalaciones comprenden una moderna cocina en pleno funcionamiento con refrigerador, horno eléctrico, estufa de gas, horno microondas, cafetera y tostadora con cubiertos, vajilla y utensilios de cocina incluidos. Otros aparatos incluyen lavadora, el ciclo de aire acondicionado inversa, televisión de pantalla plana de 40 pulgadas y WIFI gratuito. Separados baño y aseo incorporan una ducha de gran tamaño y tocador doble. Relajarse en el sofá grande, cómoda e ir a dormir con el sonido de las olas rompiendo en la cama de matrimonio. Cenar en el interior o en el exterior, según su preferencia. El patio es privado y espacioso. Está bien protegida de los vientos dominantes y una vela de la cortina proporciona un alivio del sol. Chill out entre las plantas en maceta, y refrescarse bajo la ducha al aire libre en su declaración de la playa. Sun Studio se adapta perfectamente a un par reubicación o visitando desde el extranjero.
La playa es el rey en Quinn. Es una hermosa playa de arena blanca, y relativamente seguro para los nadadores. A menudo se tiene a sí mismo y se puede caminar por millas a lo largo de ella con delfines es una vista común. Los alrededores - "Quinn viejo" - es un barrio más antiguo y frondoso utilizado tradicionalmente como un popular destino de vacaciones junto a la playa por la gente de todo el Estado. Todavía hay muchas casas de vacaciones dedicados en la zona y se mantiene el ambiente relajantes vacaciones. Casas en la antigua Quinn cada uno tiene un estilo único ya que están construidos alrededor de la disposición natural del ser tierra dunas de arena. Las aves son muy prolífica en la zona y muchas especies nativas Austalian diferentes se pueden observar en los árboles de los alrededores - algunos son aún lo suficientemente amigable para alimentar a mano. Un par de galahs rosados y grises se puede encontrar anidando en la casa detrás de Sun Studio, mientras que un par de águilas pescadoras están criando en la cercana Mindarie Marina. Los suburbios viejos Quinn están llenos de nuevas y en desarrollo urbanizaciones pero el Viejo Quinn ha mantenido su encanto original. Los servicios disponibles en las cercanías son excelentes, sin embargo, ya que el crecimiento de la población en las zonas circundantes también ha comprado el ir de compras, la infraestructura y los servicios que se puede esperar de un área mucho más reciente. Hay dos cafés populares a poca distancia de Sun Studio y un almacén general / licor para cualquier esenciales de última hora - todos situados frente a la playa. Mindarie Marina está a menos de 2 km de distancia a lo largo de un camino peatonal / bicicleta bordeando la costa. Además de proporcionar acceso a una multitud de actividades acuáticas y basados en barco como la pesca, kayak y observación de ballenas, que es también un gran lugar para ver el mundo pasar desde uno de los muchos bares, cafeterías y restaurantes para elegir. Joondalup, con su campus universitario, los servicios centrales y los grandes centros comerciales a menos de 10 kilómetros de Old Quinn. centro comercial Ocean llaves en Clarkson es menos de 5 kilómetros de distancia.
Host made us feel welcome, studio was clean and tidy and enjoyed our stay at Sun Studio. Great experience was had.
Melk Bev
2015-10-27T00:00:00Z
Great stay!! The place was beautiful and clean, and the bed was very comfy! Jane and Drew were very welcoming and accommodating with our requests. It was only a minute walk from the beach and he neighborhood was very quiet! A nice little outside area that had sun most of the day. Great for relaxing. Loved our stay and we would highly recommend it!
Kristine
2015-05-30T00:00:00Z
The hosts are perfect.. Greeted me on arrival and on other encounters kept it short and sweet, so as to keep my privacy ... I loved everything about this experiance !
Libby
2015-08-01T00:00:00Z
We really enjoyed our stay at Sun Studio the place is amazing had all the essential you'll ever need. love the kitchen, love the bath room love the bed and the sofa was so comfy! Access are really private and you get your own drive-way and parking space. everything is perfect! and really enjoyed 2 minutes walking to the beach every morning! definitely recommended place to stay! Thank you jane!
Nino
2016-12-10T00:00:00Z
Jane is a superb host. She made us feel at home from the moment we arrived, even though we were late getting to Quinns Rock, she was there to welcome us. Sun Studio is every bit as described and more! Jane has paid attention to the smallest of details to make her guests feel most comfortable from the word go! We certainly loved every aspect of Sun Studio: the furnishings, the fittings, the kitchen equipment and Jane's discerning taste in the decor. We will have no hesitation in recommending Sun Studio to anyone!
Alfredo and Tricia
2015-03-20T00:00:00Z
We thoroughly enjoyed our stay @ Sun Studio, Jane made us very welcome, and said to contact her if need be, we found Sun Studio to be very Private, clean, quiet, the location was perfect, just a small walk to the beach,(using a pathway up the side of the studio, ) which was ideal. All facilities were made available, there was nothing that we needed, all was there, we highly recommend a Stay @ Sun Studio, we will definitely be back, A Huge Thank you to both Jane and Drew. :-)
Gary
2016-09-12T00:00:00Z
Have just spent two weeks in one of the nicest apartments we could have found - very modern, clean, of a high spec and close to the sea and all amenities. Jane and Drew were charming hosts and had thought of every need. Wish we could have stayed longer.
Mary
2014-12-14T00:00:00Z
Wowee what a little slice of heaven. Perfect location and perfect accommodation. The owners have thought of absolutely everything you could possibly want or need. Jane is lovely and very helpful thank you for a great stay.
Denise
2015-09-26T00:00:00Z
Tipo de Acomodação
Casa/apto inteiro
---
Tipo de Imóvel
Apartamento
---
Acomoda
2
---
Quartos
Quinns Rocks, Austrália Ocidental, Austrália
This modern apartment boasts everything you would require on your stay. it is situated within a 10min stroll to WAs second largest shopping cntr,train to Perth (20min ride) restaurants and bars. also parks with BBQ and bush walks if that's your scene
Fully self contained apartment in the heart of Joondalup Right next door to (GOVENDERS) fish chip and curry restaurant, (THE OLD PICCADILLY) pizza restaurant, and (GYPSY BOY ) cafe. There is also a lovely small Japanese restaurant less than 500 meters away. All the above are dine in or takeaway.
Stroll to Joondalup nightlife bars and club Plenty of multicultural restaurants,cafes food courts. Joondalup shopping centre 2nd biggest shopping complex in Western Australia only a 10 minute stroll away. Arena sports complex short stroll with gym pool and sports ground. Home to famous west Perth football club. Joondalup is a fast growing northern suburbs city with its own major hospital library and everything you would expect from a new city. Neil Hawkins park for bbqs and nature walks only minutes away. Joondalup and Carramar golf course are a 10 minute drive away and the Wanneroo course is approx 15 min drive.
I had an amazing time at an amazing apartment hosted by Allan and Joan. Allan and Joan were always there to help if it was needed. The place was neat and tidy, and spacious enough for me. If only 1-2 people are staying this is the perfect place for you. It's close to a shopping centre, park and a short public transport/drive away from the beach. Thanks so much to Allan and Joan for the 2 weeks I was there
James
2015-11-29T00:00:00Z
Allan and Joan Very kind and nice person. Everything is perfect. Clean tidy bathroom, Cozy living room. I really hope to go there. Again
Seokju
2016-09-05T00:00:00Z
good location and excellent hosts.
alistair
2017-03-21T00:00:00Z
I really enjoyed staying in this nice little gem, a restful place and conveniently close to many things. I especially liked the closeness to the wild nature for walks. Allan and Joan were very friendly and helpful, perfect hosts and I highly recommend this place.
Sanna
2017-01-26T00:00:00Z
Allan and Joan are truly the most warm and caring hosts, making my stay a relaxing experience. The unit was perfect, a good size and layout, and very comfortable. It's proximity to Joondalup Mall, transport, and the hospital were all invaluable. You cannot go wrong with Allan & Joan! My sincere gratitude to them for their hospitality.
Carolyn
2016-04-07T00:00:00Z
Such easy people to talk to. It's a great little place in the right location with a affordable price. Would definitely stay there again.
Ben
2017-01-09T00:00:00Z
We had a great time staying at Allan's and Joan's apartment. It's in walking distance to a big shopping mall and restaurants. There is everything you need in the apartment. The hosts are super friendly and helpful and we would love to stay there again on our next trip to Perth
Tim
2016-12-21T00:00:00Z
Allan & Joan's place is great. It's a great hub if you're looking to do day trips up to the Pinnacles, Yanchep etc and is a short drive down to Perth, Freo, Rockingham etc. It's close to quite a few bars and restaurants (walkable) and the main shopping mall (also walkable, but much better if you have a car). The flat itself is clean and has everything you need (including washer and dryer for those staying longer) and hidden touches such as 'emergency groceries' were very welcome indeed to help us settle in. The bed is super comfy and there are plenty of power points if you're all tech'd up. Couldn't have asked for more for the price and Allan & Joan are really friendly. They'll leave you to your own devices if you need some quiet time but we're always very chatty when we bumped into them. Highly recommended.
Ben
2017-02-03T00:00:00Z
Tipo de Acomodação
Casa/apto inteiro
---
Tipo de Imóvel
Apartamento
---
Acomoda
2
---
Quartos
Joondalup, Austrália Ocidental, Austrália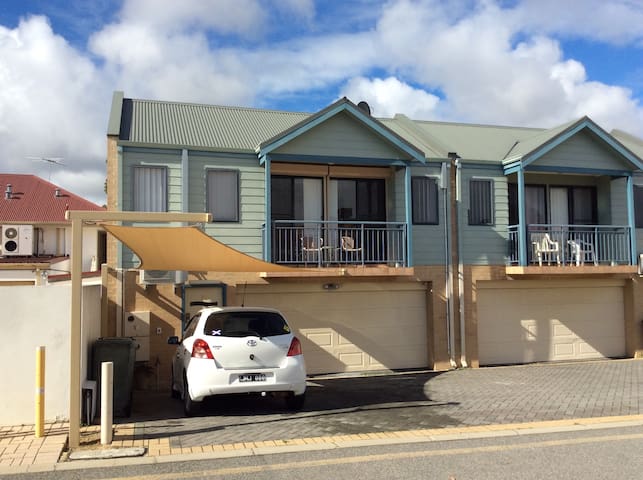 Marina was very accommodating when we were a bit worried about the accommodation and allowed us to go in and view it. While it is not a house it is very comfortable and cosy. Quinns beach is a short stroll away, as is the lovely Porto Finos restaurant. The vibe of the place is great as well and really makes you feel like you are beach living. The accommodation has no air-conditioning and it did get rather hot as we were staying during summer but the fan managed to take the edge off and a dip in the ocean, only moments away, cooled us down nicely. Thank you Marina for a lovely stay.
Clara
2016-01-19T00:00:00Z
Lovely place - very comfortable and bright and Marina very kindly left a basket of goodies plus breakfast items for us. We didn't arrive until very late Christmas night, but this wasn't a problem. Very close to the beach and very private.
Paula
2016-01-03T00:00:00Z
We arrived late at night and this was not a problem and we were welcomed to a cosy gorgeous apartment with milk and juice in the fridge and fresh bread and snacks also. Literally a stones throw to the beach and local restaurant and a lovely central area which was still quiet. Everything Marina described in the apartment was exactly how it was, super cute decor and very comfortable place to stay. She was great, even very accommodating to our last minute decision to come a day early! Have already recommended this listing!
Holly
2015-07-13T00:00:00Z
Marina's place is brilliant - simple but perfectly formed, it's a great space in which to explore Perth, 5 mins walk from the beach. I loved the living space especially as it has a giant sofa, perfect for everyone to relax on! Marina was also really helpful and happy to answer all my questions.
Charlotte
2015-12-03T00:00:00Z
Great little space, close to the beach and so clean and tidy. Beautifully presented and located on a quiet street. Thanks for having us!
Tennille
2015-04-26T00:00:00Z
The place was exactly as depicted in the pictures and host was friendly and made it very convenient for us to check in at anytime. The beach is nearby with a few food joints nearby. Quiet neighbourhood approximately 20KM from Perth city. The place is very clean and complete with all utensils, cutlery, oven, microwave oven, hob and fridge. Very cozy place.
Wee Si
2015-07-18T00:00:00Z
Marina cabin is cosy, clean and beautifully decorated. Just 5mins drive to Quinns beach and about 10mins to Clarkson train station which is the same line to the city. About 5 mins drive to IGA supermarket and a chinese take-away try the delicious seafood chow mein. A nice restaurant - Portofino only few mins drive
Patricia
2017-03-28T00:00:00Z
Very happy with accomm and location. Immaculately clean and we appreciated the amenities Marina had left for us
Jill
2016-05-16T00:00:00Z
Tipo de Acomodação
Casa/apto inteiro
---
Tipo de Imóvel
Apartamento
---
Acomoda
4
---
Quartos
Quinns Rocks, Austrália Ocidental, Austrália
Very comfortable with an exceptional shower, a great stay for business visitors wanting a base in north Perth.
Paul
2017-03-03T00:00:00Z
Great place to stay near to Burns Beach which has a lovely little café. Apartment is very well appointed and is part of the house but with a separate entrance. Suited us for a very quick overnight trip and John was great to deal with.
Fiona
2017-01-08T00:00:00Z
Lovely little unit perfect for a few nights away. Comfy bed powerful shower, parking and a great location, host friendly but not intrusive, would stay again.
clare
2017-03-06T00:00:00Z
Lovely clean and well appointed accommodation, has everything you need for a comfortable stay. Friendly hosts and would happily stay again if the need arises.
Julie
2017-02-20T00:00:00Z
Great place to spend a night or two. Very cosy and clean.
Nic
2017-03-12T00:00:00Z
Beautifully presented and very clean and tidy. Amazing set up and was the perfect location to attend a weddkng at the mindarie marina.
Aaron
2017-03-26T00:00:00Z
Tipo de Acomodação
Casa/apto inteiro
---
Tipo de Imóvel
Apartamento
---
Acomoda
2
---
Quartos
Iluka, Austrália Ocidental, Austrália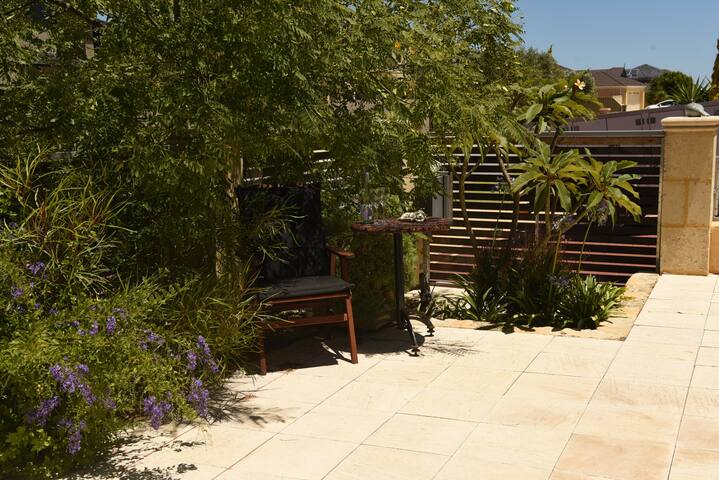 Tipo de Acomodação
Casa/apto inteiro
---
Tipo de Imóvel
Apartamento
---
Acomoda
6
---
Quartos
Mindarie, Austrália Ocidental, Austrália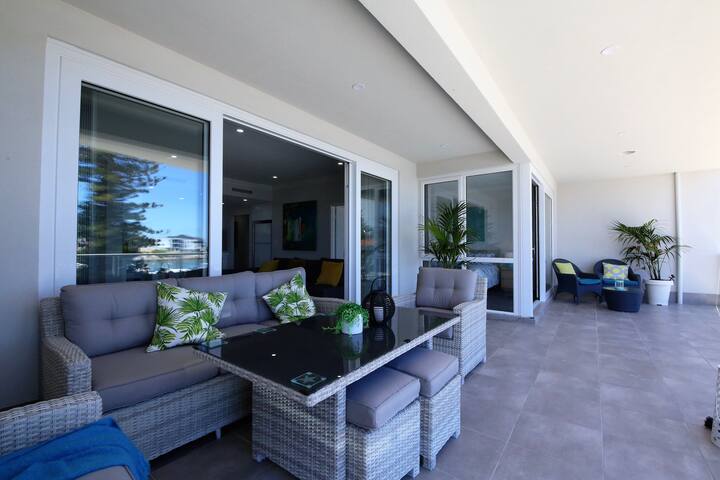 Five minutes to shops train and beach. Loverly quite spot with court yards gazebo and BBQ.
Tipo de Acomodação
Casa/apto inteiro
---
Tipo de Imóvel
Apartamento
---
Acomoda
2
---
Quartos
Currambine, Austrália Ocidental, Austrália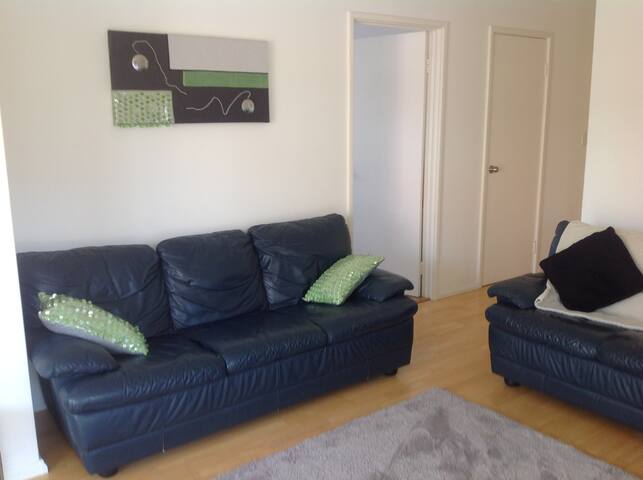 A beautiful well maintained apartment in a prime location. Thank you Steve for being the perfect host.
joaquim
2014-04-15T00:00:00Z
We found Steve to be very welcoming and helpful to our New Staffer who has just immigrated to the country
Deb
2015-11-28T00:00:00Z
Really enjoyed staying here great location with shops on your doorstep and a train station 15 minutes walk away or a short bus ride. The apartment was ver spacious with all the mod cons.
Janet
2015-11-02T00:00:00Z
We spent an enjoyable four day stay over Christmas. The apartment is well appointed and located in an excellent shopping area.
John
2015-12-27T00:00:00Z
Had a great stay close to a major shopping complex and easy to get around. Nice and quiet. Great place to stay
Chelsea
2016-10-03T00:00:00Z
Great place to stay. Very moderen with heaps of space and the host is a great bloke Would stay again
dan
2015-08-08T00:00:00Z
A home away from home. We enjoyed our stay
Dorcas
2015-10-04T00:00:00Z
The apartment is spacious and nicely furnished. It is conveniently situated for a good range of shops and restaurants. Steve was a wonderful welcoming host and was available if we needed anything. Guests should be aware that there is a locked connecting door to the adjoining studio apartment which needs improved noise insulation. There is also some early morning noise from commercial waste collection. Nonetheless we enjoyed our stay there.
Elizabeth
2017-01-21T00:00:00Z
Tipo de Acomodação
Casa/apto inteiro
---
Tipo de Imóvel
Apartamento
---
Acomoda
6
---
Quartos
Clarkson, Austrália Ocidental, Austrália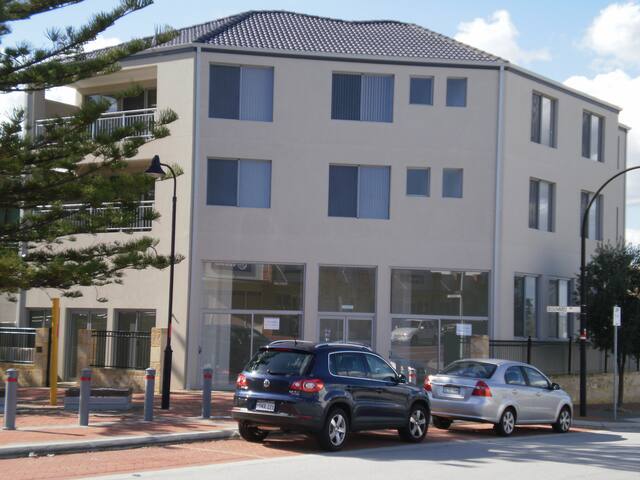 This studio is to the rear of a town house, above a double garage, with it's own separate entrance! The studio has everything needed from the potato peeler to the feather doona. The bed is a double. There is also a garage parking and a storage area. We have just added a foldaway camp style bed, so if you have a child travelling with you, all taken care of.
The whole area sits above a double garage and conveniently encloses a kitchenette area, an eating area, a sitting area with TV etc and a double bedroom, all open plan. There is also a separate shower room with toilet and washing machine. There is access also to a rear small courtyard for the hanging of clothes etc.
From a park close by with children's amenities to a five minute walk into the National Park. Ten minutes walking will see you in the heart of Joondalup, with all major stores, restaurants, cinemas, pubs and the rest !
Good location when visiting Joondalup. Has everything you need and Alan is very prompt with responding. Would definitely recommend.
Mirinda
2017-04-05T00:00:00Z
The studio was as described. Excellent for 2 people, would come back to it if we came back to WA. We prearranged an arrival time & we met by Alan's wife, were given the keys and shown everything. A very quite area, easy to get to & from. Pantry, fridge, & bathroom were stocked basic & essential food & toiletry items which made you feel welcome We enjoyed our stay & would recommend it for a short or longer stay.
Romolo
2016-11-05T00:00:00Z
Great apartment with everything you need and in perfect location to get around.
Danielle
2016-12-27T00:00:00Z
Very convenient, clean, well-presented and well-stocked self contained apartment with everything you need to enjoy your stay. Having all the basic items including a well stocked fridge and pantry was very helpful. Alan is a true gentleman who was extremely obliging and very good to deal with. I would highly recommend this apartment.
Antony
2016-12-03T00:00:00Z
Great studio in quiet street with easy access to the city. Alan provided more amenities than you usually get in AirBnb places. WiFi worked well.
Lynda
2016-11-01T00:00:00Z
This apartment has everything you could possibly need. Alan was a fabulous host and nothing was too much.
Mel
2016-10-23T00:00:00Z
My partner and I stayed in Alan's apartment for one week. It was very comfy and included everything needed. In a great location within close walking distance to shops and cafes. Alan was very helpful and kind giving us a thorough walk through of the apartment and surrounding suburb. Highly recommended for a peaceful getaway!
Kristy
2016-03-23T00:00:00Z
Alan's studio apartment is very clean and for a studio it is also very spacious. The kitchen has everything you need to cook for yourself, which was great.
Matthew
2016-03-09T00:00:00Z
Tipo de Acomodação
Casa/apto inteiro
---
Tipo de Imóvel
Apartamento
---
Acomoda
2
---
Quartos
Joondalup, Austrália Ocidental, Austrália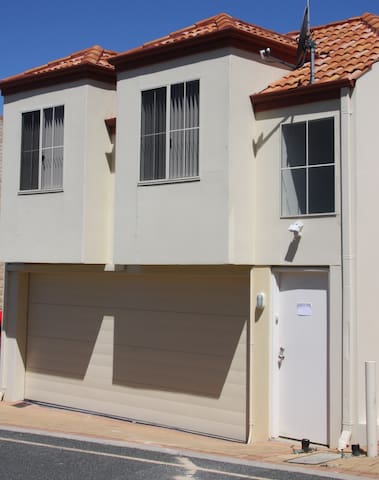 My place is good for couples and solo adventurers.
Tipo de Acomodação
Quarto inteiro
---
Tipo de Imóvel
Apartamento
---
Acomoda
1
---
Quartos
Joondalup, Austrália Ocidental, Austrália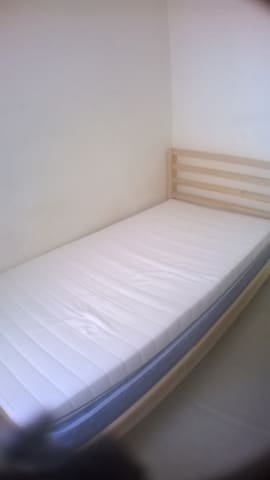 1

–

18

de

34 Apartamentos para Alugar
Insira as datas para ver o preço total. Taxas adicionais serão aplicadas. Impostos podem ser adicionados.