300m Fussweg zum Vierwaldstättersee, 2.5km zu den Schiffstationen Weggis und Vitznau. Die Wohnung ist geht über 2 Etagen und bietet eine fantastische Sicht. Du kannst Dich in der ganzen Wohnung (120qm) frei bewegen, also incl. Küche, WC, Dusche, Wanne, Waldgrundstück, Terrasse, Wohnzimmer usw.
Die Terrasse kann benutzt werden und bietet eine unglaubliche Aussicht auf See und Berge.
Hinterm Haus die Rigi (Königin der Berge), rechts der Pilatus, gegenüber hinterm See das Skigebiet Klewenalp, links der Wald. Mittendrin - DU!
Tipo de Acomodação
Quarto inteiro
---
Tipo de Imóvel
Casa
---
Acomoda
1
---
Quartos
Weggis, Luzern, Suíça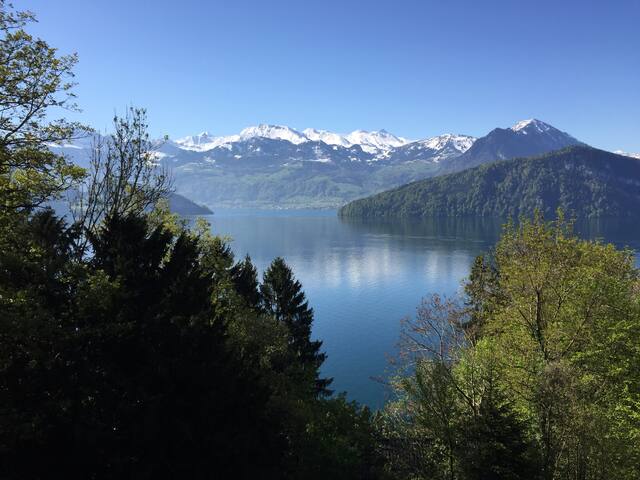 You must parking by the Silbergasse 5. Then you must goin 50 m to the house Silbergasse 15. You need to park at the Silbergasse 5 and then go 50 meters walk to the house. Interior completely renovated. Enjoy the charm of an old house. Three bedrooms, kitchen, living room, dining room, separate toilet, bathroom, shower / bath Play area for children, outdoor trampoline. In the garden, furniture and barbecue. On the property there has Hasen The neighborhood has geese chickens and peacocks.
Breakfast is not included in the price. They are in the countryside, however, can not be reached by car directly to the house. You have to go 50 meters on foot. At the house has 2 rabbits and chickens. The neighbor has chickens, peacocks and geese. You can not driving directly to the house. You must going 50 m to walk.
In the place of the Swiss Holiday Park with big paddling, sauna and Roman Irish baths. Check the Swiss -Holiday- Park hot water in the Internet for swiming with.
Silvia is a great host and her place is too good. When we reached there it was exactly the same what we had seen in the pictures and Silvia came to meet us in 5 mins. She explained us the do's and dont's of the apartments. She also suggested some good places to visit. My son was very impressed with the Rabits which she has. I was impressed with the dinning room where you can see the show mountains from the window. Over all the stay was excellent and will recommend to my friends
Gangaram
2016-10-14T00:00:00Z
Silvia and her house were perfect for our family of five. The children enjoyed having the extra space and especially the two little bunnies in the front yard. The adults enjoyed the large bathroom, comfortable beds, and fully equipped kitchen.
Laura
2016-03-19T00:00:00Z
It was our first time in Switzerland, and this place was perfect for us! There are amazing landscapes all around. And our daughter adored the cute little bunnies in the garden. This house was the perfect place to relax after hiking in the area. Thank you Silvia!
Adrien
2015-08-26T00:00:00Z
The house was amazing. I felt like living in a post card with such amazing views. The house is big and comfortable. The kids loved the Lego and trampoline . We got fresh milk and used the bowling and pool at the nearby holiday village (walking distance). In the holiday park there also is an ATM, small grocery shop (open even on Sunday's) and a good cheese fondue restaurant we used.
Dominique
2016-05-25T00:00:00Z
We enjoyed our stay in Silvia's place. The house is clean and comfortable. It is located in a beautiful valley where locals come for holiday. Few minutes walk away there are hiking path and a Swiss holiday park where they have hot water pool, you can have a super nice natural view from the pool. Silvia is nice host, she provide us everything we need during our stay and come in the morning to make the house warm. We will recommend anyone who want to visit this region to stay here.
jewel
2015-09-23T00:00:00Z
Das Haus ist sehr schön und in natürlicher Umgebung. Es war ein sehr schöner Aufenthalt in Morschach. Wir können es nur weiter empfehlen!
Katrin
2016-09-18T00:00:00Z
Schöne und grosszügige Unterkunft mit allem, was so eine ländliche Umgebung mit sich bringt. Silvia war sehr hilfsbereit und zuvorkommend.
Cathrine
2016-09-05T00:00:00Z
房间很好,位置也不错(如果自驾),主人也很好,有机会去的话,还会再次住在这里。 the house is great, the location is good, Silvia is also very kind and warm hearted, if I have the second chance to go to there, I will stay there for more days.
hong
2016-08-07T00:00:00Z
Tipo de Acomodação
Casa/apto inteiro
---
Tipo de Imóvel
Casa
---
Acomoda
6
---
Quartos
Morschach, Schwyz, Suíça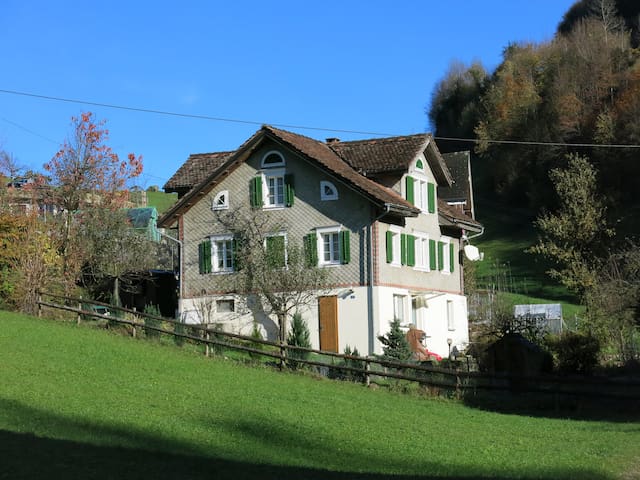 Wir vermieten eines oder beide Doppelzimmer mit Seesicht und stilvoller Einrichtung. We live in a beautiful house only a few steps away from the Lake (of Lucerne) and offer one or two double rooms with lakeview and classy interior for rent.
Our detached house is too big for the two of us. Therefore, we rent two beautifully appointed guest rooms with access to our living rooms. The bathroom we share. Our semidetached house is too big for the two of us. THEREFORE we rent two lovingly furnished guest rooms. The guests have access to our kitchen and our living room. The bathroom is shared so.
Beckenried is centrally located and a great starting point for activities in nature: Skiing, sledding and snowshoeing in the winter, or swimming, boat trips and hiking in summer. In the vicinity there are numerous attractions: The lake, our local mountain Klewenalp, sightseeing in the city of Lucerne, the mountains Stanserhorn, Rigi or Pilatus and many more. Beckenried is centrally located and a great starting point for outdoor activities: Skiing, sleight riding and snowshoe hiking in winter or swimming, boat riding and hiking in summer. There are many attractions close by: the Lake of lucerne, Mt. Klewenalp (our backyard mountain), sightseeing in the city of Lucerne, Mt. Stanserhorn, Mount Rigi or Mt Pilatus and many more.
This was the perfect house for staying in a beautiful place. The housing is just near to the lake, with a amazing view on it! Manuela and her husband are so welcoming and friendly. There house is just wonderfully decorated, with all what you can need. I would definitely recommend it!!!
Solène
2016-05-20T00:00:00Z
Es hat alles reibungslos geklappt. Manuela und Patrick waren sehr es bereit und freundlich.
Ulrich
2016-09-23T00:00:00Z
편한시간에 숙소에 갈수있게 해주셨고, 모든것이 생각보다 좋았다. 너무 깨끗했고 첫 에어비엔비였는데 너무좋아서 추천 할 수 밖에 없다 꼭 가세요!
Hye Jin
2016-11-01T00:00:00Z
We were so comfortable in her place... she didn't even let us do dishes... i cooked in her kitchen amd she allowed us to use all her spices... we were so impressed on her hospitality.
Dilshad
2016-10-26T00:00:00Z
Séjour parfait dans une maison idéalement placée au bord du lac à quelques kilomètres de Lucerne. Manuela a tout fait pour faciliter notre séjour et la chambre était parfaite (propre, excellente literie,...). N'étant sur place que pour dormir, mon seul regret est de ne pas avoir réussi à rencontrer (URL HIDDEN) prochaine fois peut-être. Hôte à recommander chaudement !!! merci à elle
Alain
2016-08-07T00:00:00Z
Great experience .we had very wonderful time. The situation is on the boat trip from luzern which you can take for free by Europe rail pass and Swiss pass. Great hosts,stunning house, I strongly recommend it to all of you. Thank you for everything
结芳
2016-10-12T00:00:00Z
Lake view is astonishing, great kitchen! Like it very much! Manuela couple is extremely nice and kind people, my husband and son had a great time! Thank you very much!
Jojo
2016-07-31T00:00:00Z
Sehr gerne wieder.
Joerg
2017-02-25T00:00:00Z
Tipo de Acomodação
Quarto inteiro
---
Tipo de Imóvel
Casa
---
Acomoda
2
---
Quartos
Beckenried, Nidwalden, Suíça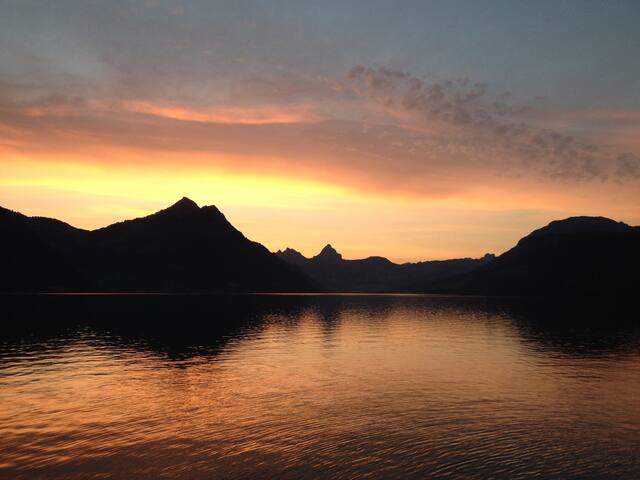 Meine Unterkunft ist in der Nähe von Bahnhof, Stadtzentrum, Parks, tolle Aussicht. Meine Unterkunft ist gut für paare, alleinreisende abenteurer, geschäftsreisende, familien (mit kindern) und grosse gruppen.
Tipo de Acomodação
Quarto compartilhado
---
Tipo de Imóvel
Casa
---
Acomoda
2
---
Quartos
Arth, Schwyz, Suíça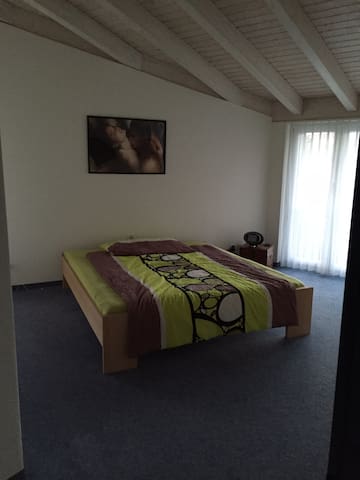 Our room has a queen size bed and a bunk bed,a cot and a ensuite bathroom with shower. In the same room you have a kitchenette for your use. The Patio with table and chairs is for your own use. You will love the view.
Gersau is 45 minutes from Lucerne by train and bus and by car 35 minutes. Our house is on the south side of the Rigi on lake Lucerne. The view of various mountains and the lake are very beautiful. In summer you can swim in the lake and hike in the mountains.You can borrow our tandem of your responsibility. In winter you can ski near our village. Near our village is a spa with an indoor sportcenter ( S(URL HIDDEN) ) In the village are restaurants where you eat very good and various foods.
Die Aussicht von unserm Haus aus ist wirklich sehr schön. Die Nähe zur Natur macht deine Zeit bei uns zur vollen Erholung.
Très bon accueil et conseils pour les visites, restaurants. Chambre spacieuse, au calme avec une superbe vue sur le lac. Excellent petit-déjeuner et très convivial.
Eric
2013-05-21T00:00:00Z
Lovely location, on a hill overlooking Lake Lucerne and the town of Gersau below. We only stayed one night, but the accommodations were comfortable for our family of four. Although Pia had dinner guests the evening we arrived, she spent time talking with me and making sure we had everything we needed before she returned to her guests. It is obvious she truly enjoys having people stay in her home. She provided a nice breakfast with fresh eggs and milk, and some lovely homemade bread, which we thoroughly enjoyed. Thank you Pia - your house was a quiet refuge for us in the midst of a busy travel schedule!
Brian
2013-06-18T00:00:00Z
호수를 바라보는 풍경이 정말 좋습니다. 스위스의 전원에서 생활을 경험해 볼수 있습니다.
경호
2014-08-14T00:00:00Z
Nous avons passé une semaine merveilleuse chez Pia et Willi. Pia parle bien français, ce qui nous a été bien utile. Ils sont tous les deux très accueillants et adorables, nous avions l'impression d'être chez des amis. À notre arrivée, ils nous ont donné des œufs frais de leurs poules, du lait, du jus de fruit, du beurre, des yaourts, du jambon, du bacon ainsi que des fruits. Cela nous a permis d'attendre le lendemain pour aller faire des courses. Dans les placards, il y a du thé, du café, des condiments... Le studio est très bien fait, très propre et les lits étaient faits à notre arrivée ! La vue est tout simplement splendide, un vrai paysage de carte postale ! Si vous aimez marcher, vous pouvez ne pas utiliser la voiture du tout : nous avions pris un Tell pass (cher mais vite rentabilisé) et nous nous sommes déplacés en bateau/bus/train/funiculaires et téléphériques. C'est le meilleur moyen de profiter de ces magnifiques paysages suisses. Tout est bien organisé, tout est à l'heure, tout est nickel et les gens sont gentils. Pia et Willi nous ont même invités à venir partager une raclette chez eux ! N'hésitez vraiment pas à venir ici ! Vous ne le regretterez pas. Un grand merci à vous, Pia et Willi !
Cécile
2016-07-17T00:00:00Z
Best decision I made. Million dollar view, the house faces the lake from the top, it was awesome, beautiful and relaxing. The room was very clean, huge and have everything you need. I wish I can stay for 3-4 days because one night is not good enough! Me my wife and my parents stayed at her suite downstairs, my parents were surprise to wake up and see the beautiful view she got from her kitchen, dining and porch. Trust me.....dont look anywhere else, dont even look at another place, book this room NOW I guarantee you wont be disappointed! Thank you Pia
Sherwin
2013-06-29T00:00:00Z
We really enjoyed our stay at Pia's home. The place had a real homely feeling and Pia topped that up by honoring us with an authentic Swiss breakfast. Breathtaking views from the front door - especially in the evenings when the setting sun turned the Niederbauen mountain on the opposite side of Lake Lucerne into a vibrant gold. My daughter especially loved Pia's roaming chickens and the cows across the field (don't worry - no farm smells or noises). Yes, the wifi was a bit lame but Pia said she would look into getting a wifi repeater. Overall, a great stay with a great host.
Aidan
2015-07-01T00:00:00Z
I had lots of amazing experience also the view was very nice in this accomodation and the host were very kind you gave us all the information to know it was useful. Eventhough u dont have to get us a breakfast but you gave us a breakfast to eat. So thank you for your kindness i really want to go there again to visit
지영
2015-04-07T00:00:00Z
Such a nice couple. Great meal with them. They were very helpful in suggesting places to see and making us feel welcome.
Julie
2016-03-09T00:00:00Z
Tipo de Acomodação
Quarto inteiro
---
Tipo de Imóvel
Casa
---
Acomoda
4
---
Quartos
Gersau, Schwyz, Suíça
Die Unterkunft befindet sich oberhalb des Dorfes Vitznau an ruhiger und sonniger TRAUM-Lage. Sicht auf See und in die Berge! Von hier aus sind es ca. 5 Min. bis zum Dorfkern, wo sich die Geschäfte, Bushaltestelle, Rigibahn/Schiffsstation befinden.
Das Zimmer ist mit allem eingerichtet um sich wohl zu fühlen. Wasserkocher, Kaffeemaschine und Kühlschrank stehen bereit. Das Badezimmer samt Toilette befindet sich direkt neben dem Schlafzimmer und wird einzig von ihnen benutzt. Ein Willkommensgruss, ob in Form von Blumen, Süssem etc. ist selbstverständlich. Ein Ort der Ruhe, eine Oase der Meditation und der Erholung.
In 5Min. Gehdistanz zum Haus befindet sich die Bushaltestelle. Im Dorf, der Dorfladen der den Bedarf für ihr tägliches Nahrungsbedürfnis und vieles mehr abdeckt und weitere Einkaufsläden. Der Landesteg für die Kursschiffe , sowie der Bahnhof der Rigibahn sind leicht zu Fuss erreichbar. Restaurants und Hotels gibt es in diesem Feriendorf für jedes Budget . Teilweise unmittelbar am See gelegen und auf /am Berg .
Wir wurden von Judy und Pius herzlich willkommen geheissen und sofort über alles Wesentliche informiert. Wir genossen die gemütliche und wunderbar warme Unterkunft mit dem dazu gehörenden Gartensitzplatz sehr. wir schätzten die Einrichtung des Zimmers mit Kaffeemschine, Wasserkocher und kleinem Kühlschrank. Sehr praktisch war der Heizungsraum wo wir unsere nassen Sachen trocknen konnten. Herzlichen Dank für die schönen Tage! Jacqueline und Hanspeter
Hanspeter
2016-10-12T00:00:00Z
You can't ask for better hosts than Judy and Pius. Judy picked us up from the bay, with a warm smile. Made us feel at home. She gave us a tour around the village as well as useful ideas for day trips. She Made sure we have everything we need for a pleasant stay. Very friendly and attentive. The place itself is cozy, clean and functional. It's located at a short walking distance (3 minutes) from the local supermarket and transportation. During your stay here, you will have your privacy and peace of mind as if you just rented a small cabin by yourselves in mountains, only with a friendly neighbor. 24/7 hot water, central heating, good Wi-Fi, coffee, dishes and kitchen tools for a quick meal and a lovely garden table with a view to die for. Highly recommended for anyone who loves to hike or just chill up high in this magical area.
Asaf
2016-10-07T00:00:00Z
Unsere Tochter hat uns besucht und wir konnten die wunderbare Unterkunft von Judith und Pius für Sie reservieren. Die Gastgeber waren sehr zuvorkommend. Die Unterkunft ist sehr sauber und wie beschrieben. Ideal um sich vom Besuchsalltag zurückzuziehen. Danke!
Luis
2016-07-04T00:00:00Z
Judy was very helpful in helping us find the place (we rented a car and took a road from Brunnen that was closed - do not go there!) and accommodating us late in the evening. We liked the place and would stay there again.
Andriy
2016-09-29T00:00:00Z
One cannot find nicer hosts than Pius and Judy. Even though their house is so close to the boat/bus station, they picked us up and saw us off by car. Judy also kindly drove us around town to get us familiar with Vitznau. We had a very private room in their house with a self-contained bathroom. Pius and Judy had breakfast cereal, fruit, chocolate, snacks, juice and milk for us. This is the best experience I had so far with AirBnB.
Nancy
2016-07-07T00:00:00Z
Wonderful place to stay with a waterfall in the background and view of the lake from the patio. Very friendly, helpful and lovely host. I would stay again.
AUBREY
2016-05-20T00:00:00Z
Pius und Judy sind die wunderbarsten Gastgeber die man sich nur vorstellen kann. Gepaart mit der Rigi, dem Vierwaldstätter See und überhaupt mir der gesamten romantischen Örtlichkeit ein absoluter Traum. Ich komme sehr sehr gern wieder :-)))
Anne
2016-09-22T00:00:00Z
Judy nous attendait à l'arrivée du bateau et nous y a même reconduites le jour de notre départ ! Nous nous sommes senties très à l'aise : chambre confortable avec terrasse indépendante et petit jardin , calme , dans la verdure , donnant au soleil couchant . Très agréable pour l'été .
Roselyne
2016-06-23T00:00:00Z
Tipo de Acomodação
Quarto inteiro
---
Tipo de Imóvel
Casa
---
Acomoda
2
---
Quartos
Vitznau, Luzern, Suíça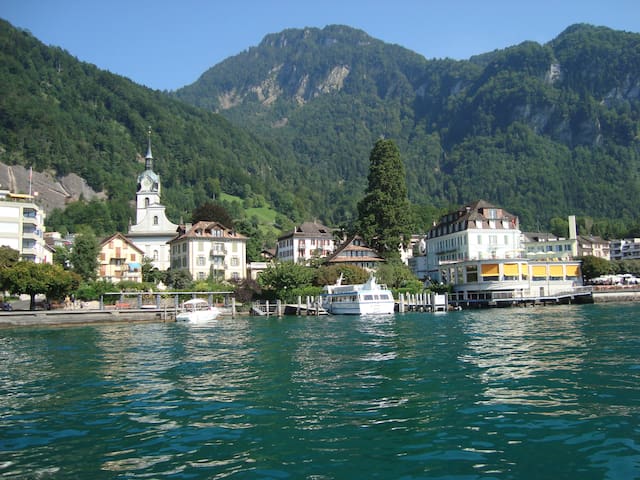 Safe and quiet! North and South transparent 100 square meters of housing, renovation of fresh, electronic locks, credit card ladder, kitchen complete.
Tipo de Acomodação
Quarto privado
---
Tipo de Imóvel
Casa
---
Acomoda
2
---
Quartos
Schwyz, 施维茨州, Suíça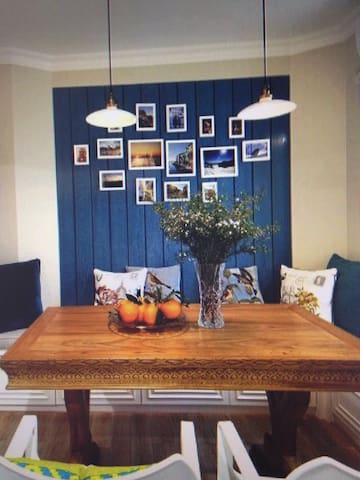 The room is equipped with two bedrooms. A kitchen and bathroom, refrigerator microwave, optical wireless Internet, HD network TV can broadcast on-demand, disposable slippers, disposable toothbrush, towel towel.
Tipo de Acomodação
Quarto privado
---
Tipo de Imóvel
Casa
---
Acomoda
2
---
Quartos
Schwyz, 施维茨州, Suíça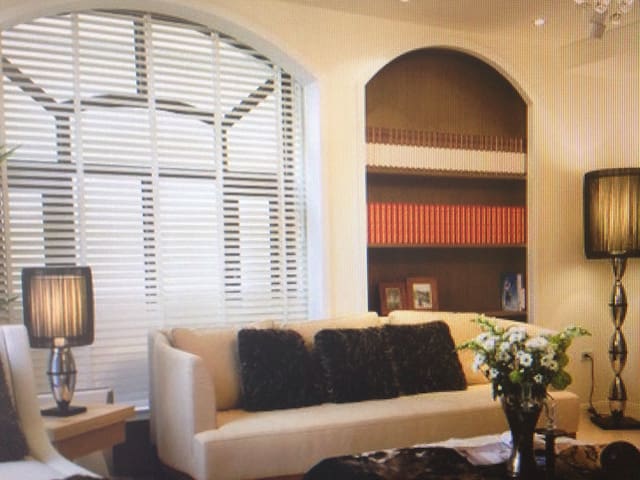 Ideal als Kurzaufenthalt bei der Durchreise für Gruppen und Familien. Das Hotel verfügt über einige Zimmer, welche über Airbnd angeboten werden. Alle Zimmer sind mit Flat- TV ausgestattet. Grosser Parkplatz und sensationelle Aussicht auf See und Berge. Die Beherbergung befindet sich südlich außerhalb des Dorfes Sisikon im Hotel Tellsplatte.
Wald See und Berge, mitten auf einem historischen Ort. Das Zimmer befindet sich im Hotel Tellplatte südlich von Sisikon.
Der Weg der Schweiz und die Tellskapelle
Waldimir was a really nice host and contact us to arrange our arrival hour. The place has amazing views and is really great for relaxing.
Ignacio
2016-06-26T00:00:00Z
Tiptop, Zimmer wie beschrieben. Gutes Preis Leistungsverhältnis
Mario
2016-10-16T00:00:00Z
Very good. Thank you.
Igor
2016-10-22T00:00:00Z
Very friendly host and welcome in the hotel. The environment is unbelievable pretty, the hotel was a little bit old. But the breakfast was verry nice!
Sammy
2016-07-09T00:00:00Z
The Airbnb is located at Hotel Tellsplatte which is south of the town, Sisikon. We had difficulty finding it due to this. We did not meet Waldimir. The hotel staff checked us in and were very accomodating. The view from our room was stupendous, and a buffet breakfast was included. Nearest train is Brunnen, which is about 10 km to the north.
Betsy
2017-04-03T00:00:00Z
Tipo de Acomodação
Quarto inteiro
---
Tipo de Imóvel
Casa
---
Acomoda
2
---
Quartos
Sisikon, UR, Suíça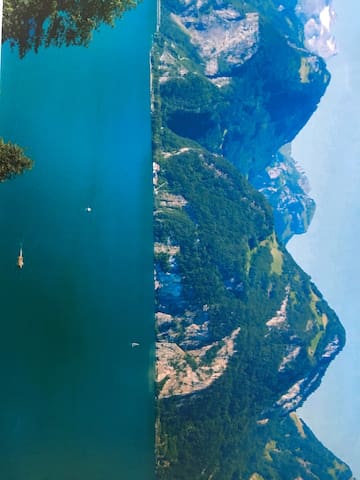 The room is equipped with two bedrooms. A kitchen and bathroom, refrigerator microwave, optical wireless Internet, HD network TV can broadcast on-demand, disposable slippers, disposable toothbrush, towel towel.
Tipo de Acomodação
Quarto privado
---
Tipo de Imóvel
Casa
---
Acomoda
2
---
Quartos
Ibach, 施维茨州, Suíça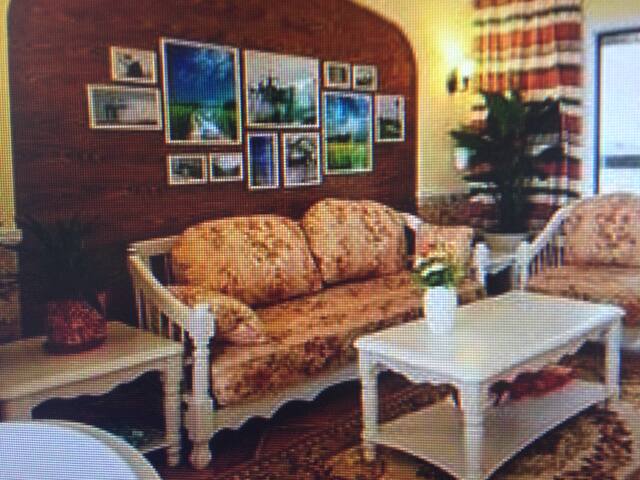 Furniture appliances everything, complete support. Cable TV, fast wireless WiFi, fully automatic washing machine, refrigerator, 24 hours hot water. Free gas kitchen cooking, tableware and kitchen utensils are complete, free of charge to provide the basic seasoning, out of the house can also eat rice
Tipo de Acomodação
Quarto privado
---
Tipo de Imóvel
Casa
---
Acomoda
2
---
Quartos
Ibach, 施维茨州, Suíça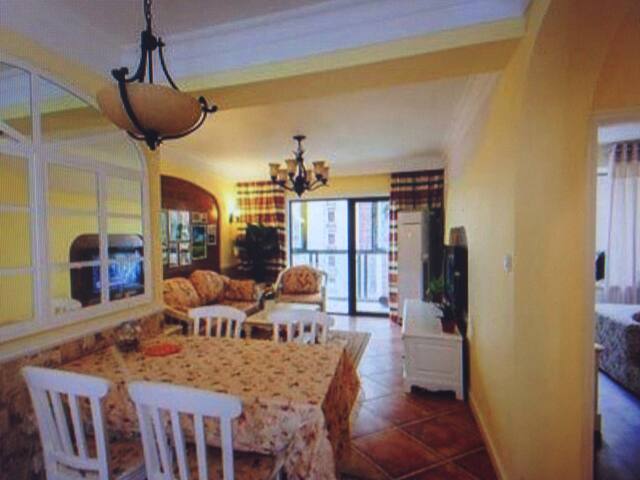 A casa fica a 20 km de Lucerna e tem uma vista beathtaking sobre o famoso lago de Lucerna, ideal para férias (grande) familiy, empresas, grupos de aventura etc.
É uma casa espaçosa, com uma vista deslumbrante sobre o Lago de Lucerna
A casa fica a 150 metros (3 minutos) a pé do lago e você tem uma bela vista do Lago de Lucerna e as montanhas circundantes. Da mesma forma, estendendo-se por trás da propriedade de um cenário de montanha impressionante. O bairro é próximo à vila e existem nas imediações de duas lojas, algum restaurante no lago que estão diretamente facilmente alcançados a pé, e ainda muito excursões em Beckenried e arredores.
The house was just like the pictures. Very clean and spacious. Our family, 6 adults+ 1 toddler, had a great stay. The host was very nice, made sure that we were having a comfortable stay. The only problem that we had was the ground floor bathroom/ laundry room was't finished(interior) but all of the functions were fine. She told us she is working on it to get it finished, so I guess it won't be a problem in the future.
Soyeon
2016-09-13T00:00:00Z
الشقه واسعه ونظيفه ولها اطلاله على البحيره جميله جدا ويمكنك النزول اليها مباشرة بسهولة. مالكة الشقه لطيفه اذا عدت للمنطقه مره اخرى سوف يكون الشاليه خياري الأول
Alaa
2016-08-18T00:00:00Z
The house was clean and the location is perfect with nice lake view ( 10 meters walk to the lake). I'll rate my experience 9/10.
Abdulmalik
2016-08-21T00:00:00Z
Great location in lovely town and gorgeous views from most of the rooms in the house. For large family, space is a bit inconvenient because rooms and bathrooms spread across 4 floors! Only one proper bathroom with shower. Other bathroom with shower is two floors down and open to the laundry area. Linens, towels, bathroom rugs were old and worn out. Also not as clean as expected. Kitchen was OK.
Vrunda
2017-02-26T00:00:00Z
Merci à Regina et Marilene qui nous ont mis à disposition un logement impeccable avec vue imprenable sur le lac des quatre cantons, et nous ont accueillis sans problème en français !
Arnaud
2016-07-30T00:00:00Z
Regina und Marilene waren sehr hilfsbereit. Die Kommunikation mit Regina und Marilene war sehr einfach und sie antworteten auf Fragen innerhalb kürzester Zeit. Das Haus war sehr geräumig, hell es hat einen fantastischen Blick auf den Vierwaldstätter See. Der Garten zur Küche hin bot Platz zum gemütlichen Sitzen. Ein Grill war auch dabei. Wir waren zu 7 Petsonen und hatten ausreichend Platz. Alles war perfekt und sehr sauber ! Wir bedanken bei Regina und Marilene für die Gastfreundschaft und werden das Haus definitiv weiterempfehlen. Sollten wir wieder nach Luzern kommen, werden wir sicherlich wieder bei Regina und Marilene wohnen . Alles super !
Hans
2016-08-03T00:00:00Z
The house is well maintained and well stocked. The view from the house is magnificient. Although we didn't get to meet Regina as she had to attend to emergency, she arranged for someone to attend to us. Overall we were very satisfied will all the arrangements and enjoyed our stay
zazili
2017-03-15T00:00:00Z
The house was amazing with a spectacular view of the lake of Lucerne. It was equipped with everything you might need, and Regina was extremely helpful. However, there are two issues with the house. First, there was a building under construction right next to the house, which we were not told about, and we were woken up by construction sounds almost every morning around 9 AM. Second issue is that I found the people of this small town of Beckenried to be quite unwelcoming and unfriendly, you will receive unfriendly stares wherever you go. Overall, these two issues are not enough not to rent this amazing house, but do keep them in mind when you rent.
Abdullah
2016-08-25T00:00:00Z
Tipo de Acomodação
Casa/apto inteiro
---
Tipo de Imóvel
Casa
---
Acomoda
10
---
Quartos
Beckenried, Nidwalden, Suíça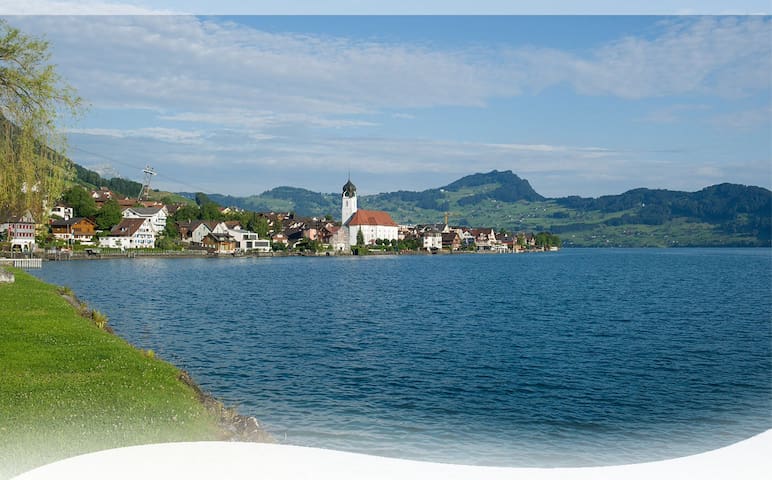 Rustic -Alp facing mountain Chalet The Outdoor Retreat, at an elevation of aprox 1000 meters, is the perfect place to enjoy one of the most spectacular combined lake and Alp views you will find anywhere. It is a very much loved spot for people who want to discover Switzerland. Guests are inspired by the awesome nature and nice atmosphere. Please read the rest of the description to see if this or some of my other listings suit you. The reviews and photos will also give you more insight.
(At The Outdoor Retreat you are likely to find what you are looking for and I certainly have something to fit most budgets. To see what other choices you have at The Outdoor Retreat see the other things to note section) PLEASE NOTE that I have just added this place to my listings. At the beginning of April it will be decided if I continue with it. In case you want to book sometimes after the end of March 2017 please do so only if you are prepared to in the case I do not continue with it to voluntarily cancel or change to a room at the main apartment. This is a rustic built 1960s chalet. Most beds are 1 90cm long. Very cozy with a fantastic view. Two bedrooms for two people each. In the living room there are two sofas that can be pulled out to become beds. It is also possible to add two more full length mattresses. There is a bathroom with shower and a small kitchen with cooler. Original very nice interior that gives you a chance to step back in time and enjoy the Alpine views so loved from travelers not least in the 60s and 70s when a trip to the Alps was a real luxury. We would like to keep this place in such a good condition so this is only available for people who are sure to take good care of the property and leave it in the same condition as they get it. ABSOLUTELY NOT A PARTY PLACE.
The place is above a quiet country road with a unblocked view over Lake Aegeri and the Alps. Free mountain spring water direct from the tap. You can even buy cheese, milk and eggs from the farmer that owns the land that embraces the garden - you can order with the host at The Outdoor Retreat main apartment. The Outdoor Retreat is bordered by what is possibly one of the best outdoor areas frequented by people from Zurich. (The neighborhoods of Rothenthurm, Steinstoss, Morgarten Mountain, Aegeri sattle and Sankt Jost. Restaurants can be found in 10 directions, Steinstoss (4 Km), Sankt Jost (open weekends - ideal 2 Km magical walk into the forest), Ländli (2 Km), Eierhals (1 Km), Oberägeri (3 Km), Morgarten (3 Km), Raten (4 Km), Rothenthurm (5 Km) Unterägeri (6 Km) and Sattel (7 Km). It is also a short drive to a lot of other nice nature and hiking spots. Ideal for cycling, snow shoeing and day and night hiking (star or moonlight). (Water sports may be possible if you have the right equipment and transport or if you rent it e.g. in Morgarten or Unteraegeri).
Die aussicht ist Atemberaubend und wir hatten praktisch nur Sonne, da die Unterkunft meistens über dem Nebel war.
Alexander
2016-12-31T00:00:00Z
Had a lovely stay here - the view is beautiful and it is very peaceful just as described. Perfect for a relaxing getaway, and Siggi was really friendly and helpful. Many thanks - would recommend!
Anoushka
2017-02-16T00:00:00Z
Lovely small place with beautiful view to the Aegeri valley. Siggi is an absolutely friendly and helpful host, looking after his guests. Thanks a lot Siggi, hope to see you again.
P
2017-03-05T00:00:00Z
Stay here!!! it is so worth it, and Siggi is such a great host. Loved my stay way too much!!!
Jessica
2017-03-22T00:00:00Z
L'endroit est parfait et le chalet très bien équipé et très confortable. Je recommande cette location, nous avons passé 2 jours très agréables. Siggi est très sympathique et disponible.
Stephanie
2017-01-06T00:00:00Z
It was fantastic stay in his beautiful house and he is one of the best host I've met. Even though it was bad weather, we had so much fun and refreshment seeing the fantastic scenary of the lake under my feet. I really envy him. He is living in heaven.
관수
2017-02-18T00:00:00Z
This is a frame with a super perfect snow-capped mountains and lake view, Siggi provides us with fresh milk, cheese, yogurt and eggs from the local farm, let us realize the local life, although the time is short, but we will miss there, look forward to back in the Summer!
Liu
2017-03-02T00:00:00Z
Fantastic stay! The view is absolutely priceless! Thank you very much for a great experience!
Jan
2017-04-01T00:00:00Z
Tipo de Acomodação
Casa/apto inteiro
---
Tipo de Imóvel
Casa
---
Acomoda
8
---
Quartos
Oberägeri, Zug, Suíça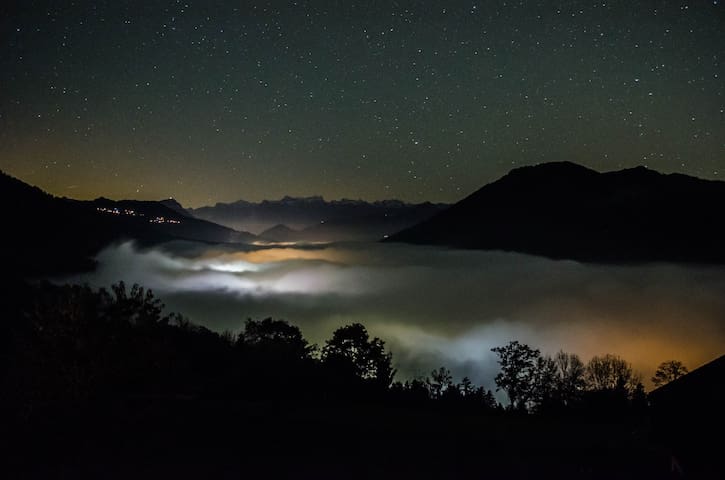 Quiet and comfortable room for 2 people in the middle of the Swiss alps. The room is part of a house with a spectacular view of the alps and Lake Lucerne and a perfect starting point for any kind of mountain sports or exploring central switzerland.
Quiet and comfortable room in the middle of the Swiss Alps. The house has 7 rooms and I live here on my own. My children are occational visitors. The house has a big garden with a spectacular view of the mountains, overlooking Lake Lucerne. The room is for 2 people and located in the sou-terrain (basement) with daylight.
The room is located above the beautiful town of Schwyz, overlooking 2 lakes and the town itself. Schwyz is an ideal starting point for winter- and watersports. There are many walking/hiking routes nearby. We're also close to Lucerne, Zug and Zurich. If you're looking for a quiet and idyllic retreat in the heart of Switzerland, this is your ideal place to stay!
Absolut weiter zu empfehlen. Sehr nette Gastgeberin und das Zimmer war sehr gut. Nochmals Vielen Dank für die super Gastfreundschaft!
Roger
2016-05-30T00:00:00Z
War ein soo toller Aufenthalt bei Imelda. Ich habe in Brunnen eine Fortbildung besucht und eigentlich gar nicht viel Zeit gehabt schwyz kennen zu lernen, aber Imelda hat uns herzlich empfangen und uns einen kleinen Einblick in ihre Heimat gegeben.
Karin
2015-09-21T00:00:00Z
My boyfriend and I stayed with Imelda for 3 nights, and had a wonderful time. Imelda was very accommodating, we loved getting to know her! I would definitely recommend staying with her, the house is beautiful-with amazing views! She was very helpful in suggesting day trips for us, which resulted in some beautiful hikes. If we return to this area, we would happily stay with Imelda again!!
Chloe
2014-06-29T00:00:00Z
Wir waren für ein viertägiges Fest in Schwyz und Imelda hat uns herzlich und unkompliziert empfangen. Sehr nette Gastgeberin und das Zimmer war sehr gut. Auf jeden Fall weiter zu empfehlen, vielen Dank für die Gastfreundschaft.
Marco
2016-09-05T00:00:00Z
Tipo de Acomodação
Quarto inteiro
---
Tipo de Imóvel
Casa
---
Acomoda
2
---
Quartos
Schwyz, Schwyz, Suíça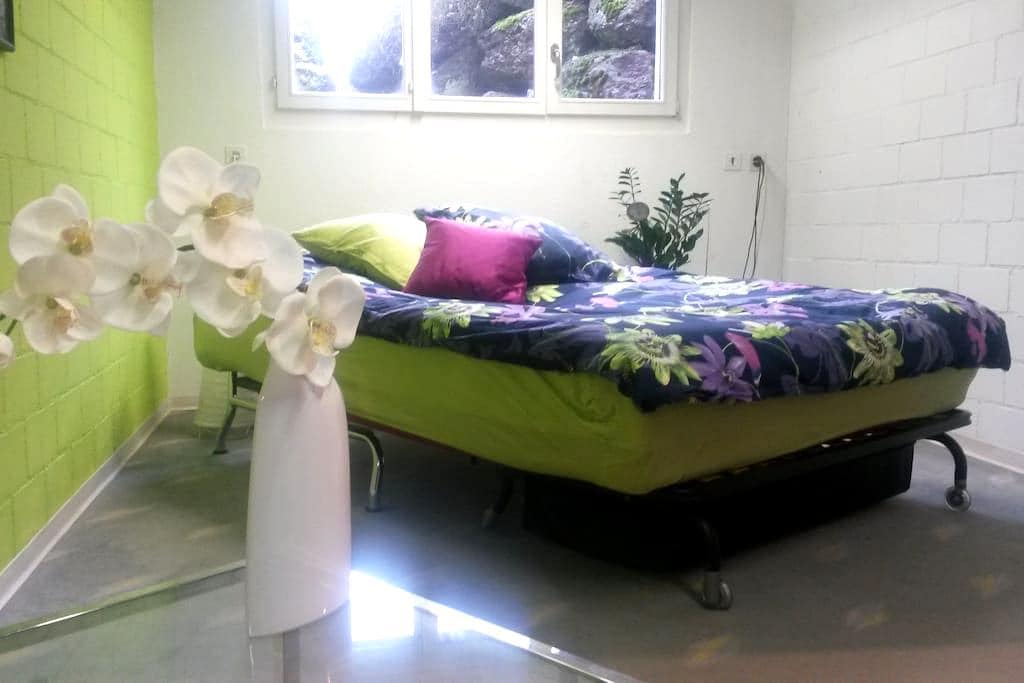 A private bedroom, bathroom and sitting area. Ten minutes from the A2, a perfect place for travelers or business people. Great view, a true place to relax! Baby bed available upon request. Een privé slaapkamer, badkamer en zitkamer. Ook kan er gebruik gemaakt worden van de keuken en eetkamer (deze ruimtes zijn gezamenlijk). Tien minuten vanaf de A2, is dit een perfecte plek voor doorreis. Super mooie plek met fantastisch uitzicht. (kinderbedje aanwezig.)
Sitting room on ground level with tv. Bedroom with double bed and comfortable bathroom with double shower.
Situated in a small village, supermarket and restaurants a 7 min walk. View over lake Lucerne (Vierwaltstätter See)
Tipo de Acomodação
Quarto privado
---
Tipo de Imóvel
Casa
---
Acomoda
2
---
Quartos
Emmetten, Nidwalden, Suíça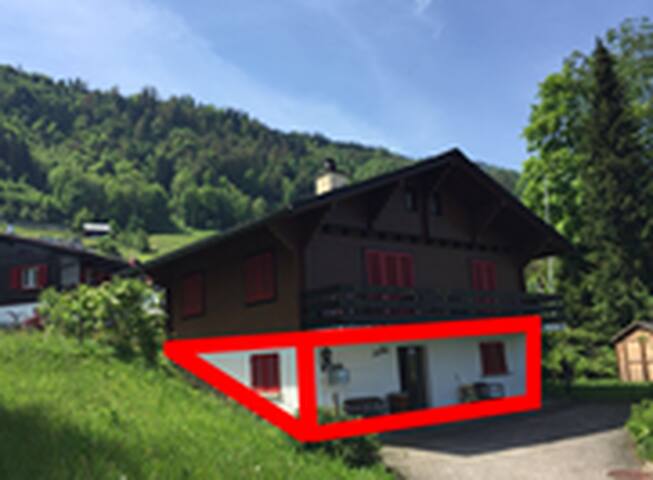 Meu alojamento em Beckenried está localizado a poucos passos do belo lago ea uma curta distância da área de esqui atraente e familiar / caminhadas Klewenalp - Stockhütte removido. Da mesma forma, também não está longe de Lucerne, Engelberg (Titlis), Interlaken e Zurique, e muitas outras cidades e lugares interessantes removidos. A casa tem acolhedores 2,5 quartos e cozinha, casa de banho e um pátio atrás da casa.
A pequena casa, com o seu hotel de 2.5-quarto é muito bem situado e pode acomodar quatro pessoas. Perfeito é, por exemplo, para uma família pequena, um casal ou um grupo de amigos. A cozinha está bem equipada e convida para noites serenas. A casa é um ótimo lugar para tomar um banho relaxante depois de um dia cansativo nas pistas ou para desfrutar no sofá um chá quente. No verão você pode no jardim atrás da casa para jantar ou até mesmo grelhar. Eu gosto de definir meus convidados trenó e de informações sobre o curso sobre o atrações diversas (inverno ou verão) na área circundante.
A casa fica a uma curta caminhada do lago e tem uma excelente vista para o lago e as montanhas circundantes, que são cobertos com neve no inverno. Da mesma forma, estendendo-se por trás da propriedade de um cenário de montanha impressionante. O bairro fica próximo ao centro da cidade e há nas imediações de duas lojas. Além disso, há alguns restaurante (3 deles à direita no lago) perto que são facilmente acessíveis a pé. Além disso, há, além de caminhadas em temperaturas mais quentes e o esqui ou trenó no Klewenalp mais algumas excursões que pode sob andam de Beckenried e arredores, por exemplo, mini-golfe, uma visita ao Museu dos Transportes ou um navio a vapor para Lucerna.
Charming house, very well equipped and with a wonderful private lake front area with summer house - ideal for swimming and BBQs. The location is lovely and quiet but an easy drive from Lucerne or Zurich, and with pleasant walks in the hills behind. We didn't get to meet Sophia but her friend Tim was most friendly and helpful. Only small issue was the bedroom was very warm though when we were there it was a hot week in August. We would be happy to return....
Jodie
2016-08-04T00:00:00Z
Sophia hat uns sehr herzlich empfangen, und die Atmosphäre im Haus ist wirklich einzigartig, wir haben uns sofort sehr wohl gefühlt. Und die Terrasse am See ist ein absoluter Traum, wir haben dort oft zu Abend gegessen, wunderschön!
Vera
2016-08-18T00:00:00Z
This is the perfect place to stay for your visit to the Lake Luzern area. The house is exactly as describled, very cozy and comfortable. And despite its small size, it has almost everything you can imagine. The view of the lake is just breathtaking. Plus the house is in a perfect location - in a nice village just 20 minutes drive to Luzern. It was great to be in the Swiss countryside but still be very close to a big city. But best of all, Sophia and Tim were wonderful and gracious hosts. My family of 4 was very comfortable at their house and really felt at home. I highly recommend this place to anyone.
Akhil
2016-06-22T00:00:00Z
Sophia was aanwezig bij ons aankomst. Kregen een warm welkom. We kregen een rondleiding en alles werd goed uitgelegd. De beschrijving van het huis en de omgeving klopte met de foto's die we hadden gezien.
Kees
2016-06-12T00:00:00Z
Lovely place. Beautiful view
Dmitry
2016-07-03T00:00:00Z
Una sola palabra: FANTÁSTICO
Rafa
2016-08-12T00:00:00Z
We are a family of four (2 adults and 2 children) and chose this pretty house as it was close to friends we were visiting in a nearby village. Sophia and Tim were the perfect hosts and were there to greet us on our arrival and show us around the house. The house is exactly as per described and is extremely well equipped. The views from the seeplatz just across the road were amazing. We had a fantastic time and would stay here again.
Kerry
2016-07-26T00:00:00Z
Sophia' house is such pritty and relaxing with great view to the lake. She is very kind and welcoming me. Even short stay, it was unforgetable memory in small but wonderful town. I highly recommand Sophia's flat for couples to experience peiceful time in Swiss.
Duk
2017-03-30T00:00:00Z
Tipo de Acomodação
Casa/apto inteiro
---
Tipo de Imóvel
Casa
---
Acomoda
4
---
Quartos
Beckenried, Nidwalden, Suíça
Die Aussicht auf den Vierwaldstettersee beim Frühstück, die Luft, das Wasser, richtig gut. Der Käse(Seelisberger) und das Brot(Rustik von Volg) ein Traum. Der Kamin nach einem Tag auf der Klewenalp (Talstation 5 Min zu Fuß) einfach nur unschlagbar!
Tipo de Acomodação
Casa/apto inteiro
---
Tipo de Imóvel
Casa
---
Acomoda
6
---
Quartos
Emmetten, Nidwalden, Suíça
Beautiful place among the mountains. Very quiet, you really will relax and recharge your batteries. The house is surrounded by beautiful nature offering a wealth of activities, Stoos is a dream destination for those who love the outdoors.
It was like dreaming while we were there. Everything was perfect. We had a wonderful holiday! Wish to go there again♡
희원
2016-07-11T00:00:00Z
Tipo de Acomodação
Casa/apto inteiro
---
Tipo de Imóvel
Casa
---
Acomoda
5
---
Quartos
Stoos, Schwyz, Suíça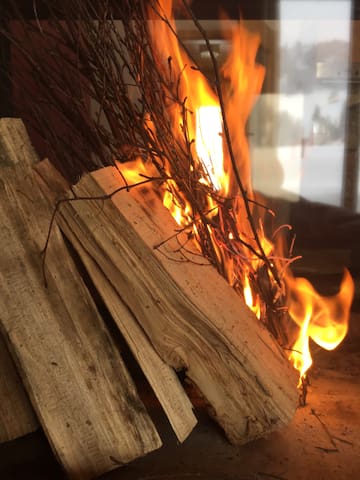 Ingenbohl - Airbnb
:
Média de

4.95

de

5

estrelas, de acordo com

368

avaliações de hóspedes